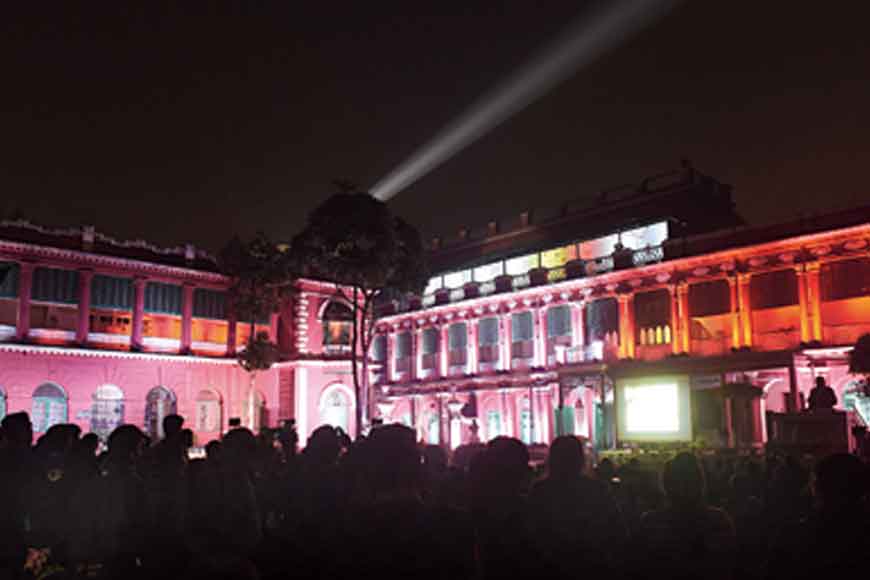 The first everSon et Lumiere on life of Rabindranath Tagore will be unveiled at Jorasanko Thakurbari on January 27. The state tourism department has provided Rs 56 lakhs for this light and sound project. The show will highlight the importance of Tagore's family members and their brief history. It will also showcase the contribution of Tagore and other members of the Tagore clan in the Bengal Renaissance and freedom movement.
Soumitra Chattopadhyay, Ustad Rashid Khan, Ramkumar Chattopadhyay, Ashok Mukhopadhyay, Manoj Mitra and Suchitra Mitra's voices have been used for the show. Duration of each show will be around half an hour. It will run till April and will stop during summer and monsoon seasons. Again, the show will resume during winter months from November. The show will run between 6.30 pm and 7 pm.
Rabindra Bharati University is also planning some surprises after introducing the show. At the moment, the ticket prices have been fixed to Rs 50.