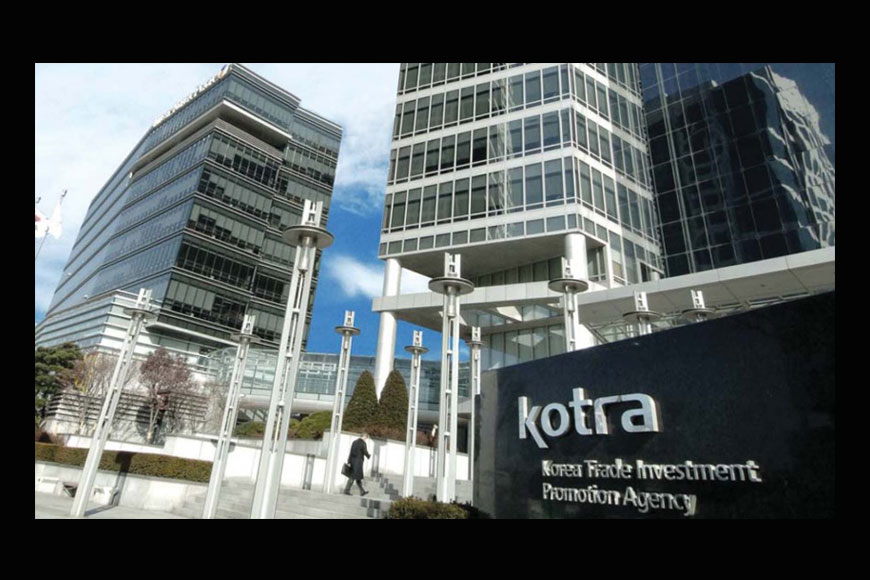 Good news for West Bengal! That the state is attracting foreign investment is evident as KOTRA (Korea Trade Investment Promotion Agency) hasrecently opened their Trade Office in the city. KOTRA is an official trade and investment promotion agency of the Republic of Korea. The Kolkata office is the first office of KOTRAin eastern India.
KOTRA has been dedicated to creating export opportunities in new markets and operates as a global business platform that catapults Korean companies into global market and functions as the trade and investment network of Korea. It supports business partnerships between global enterprises and Korean SMEs. 'Invest Korea' division provides customized services to support inbound investments, technical alliance and M&A for Korean and overseas business. Moreover, KOTRA also provides services related to business matchmaking, export consulting and organizing trade andinvestment expos and conventions. It offers a global business platform for a brighter future with Korea, leading the way to opportunities.The strategic location of West Bengal makes it a 'hub' or a gateway to the South-East Asian and other neighbouring countries. Its proximity to the eight north-eastern states is an added advantage.
KOTRA has its offices in 85 countries across the globe and 127 offices which look after the promotion and investment for South Korea to ensure export-led economic development of the country. Thus, setting up of an office of KOTRA in the city means expectation for more investment in the state. Many Korean companies are eager to invest in West Bengal because after a thorough market research, they are convinced that this state is not only an important market for them geographically but also strategically and politically. According to officials, Korean companies are looking to invest in the areas of electronics, food processing, mining and machineries in Bengal either directly or in joint venture with local entities.