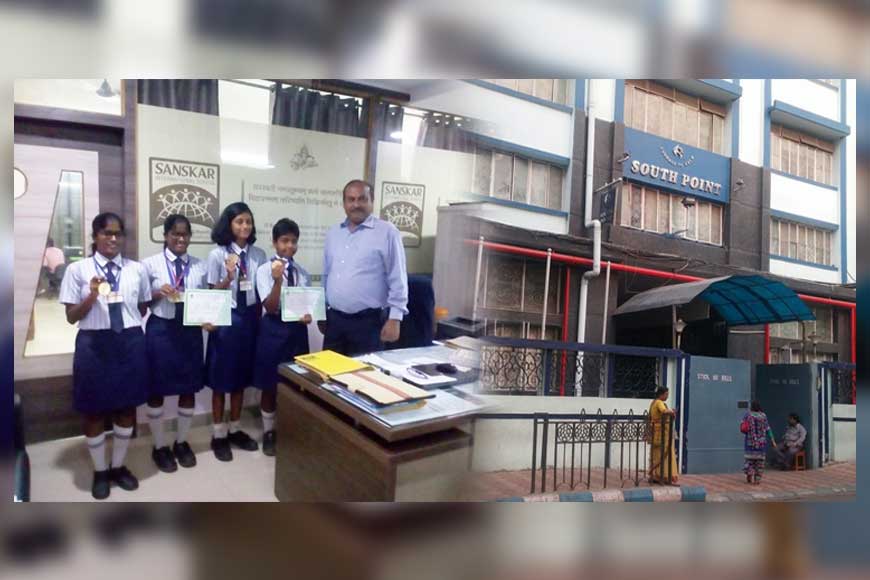 South Point School is not just another school, rather it is an emotion that has bound thousands of students down generations and helped them to reach the top of the world. Recently, it again came to the limelight for grooming the Economics Nobel Prize winner Prof Abhijit Banerjee who was a student of South Point. This English-medium co-educational school, opened its gates at 16 Mandeville Gardens on 1 April 1954. In the initial days, there were only 20 students, nurtured by founders, Satikanta Guha and his wife Pritylata Guha. The journey from 1954, has been marked by numerous milestones. The first infrastructure which was a homely bungalow soon grew into newer, bigger building to accommodate the newer students. The growing family of South Point also went on to be the world's largest school at one point of time.
Founder Satikanta Guha embarked on establishing South Point School. South Point High School was the first co-educational School in the city to be affiliated to the West Bengal Board of Secondary Education and the first School Final batch was sent up in 1958. Though today it follows the CBSE curriculum. It made an entry in the Guinness Book of World Records as the largest educational institute of the world in 1984 till 1992. Later it changed hands and is now reported to be the second-largest school in the world. The EducationWorld - IMRB International Survey ranked South Point High School at fourth in their list of India's most respected schools.
Over the years South Point has produced many achievers in different fields, so much so that it is often called a 'factory churning out achievers.' Latest being Nobel Laureate Abhijit Banerjee. From Man Booker Prize nominee Anuradha Roy to filmmakers Rituporno Ghosh, Sandip Ray and Bauddhayan Mukherji, to Bhatnagar Award winning physicist Sumit Ranjan Das, South Point still holds on to its legacy of Bengal's intellect and intelligence.