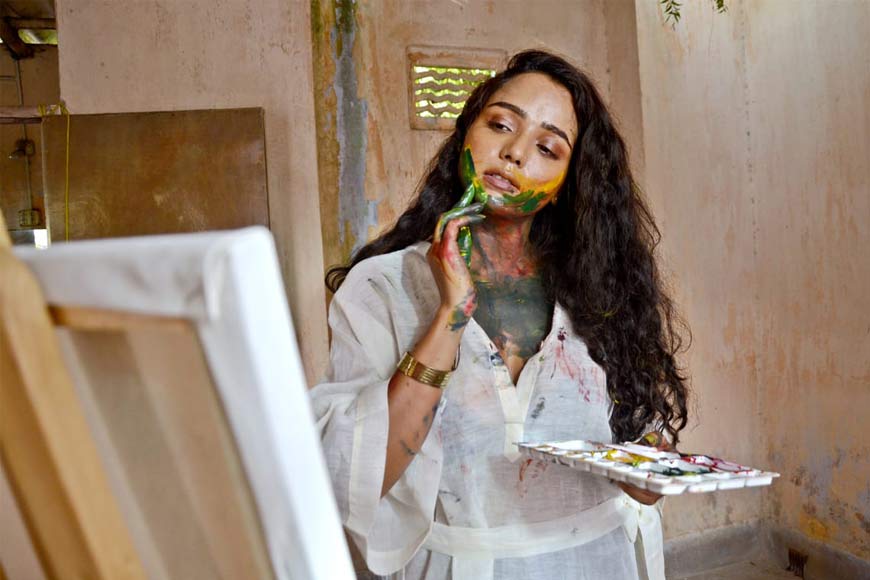 The short film Home, directed by Sujoy Prasad Chatterjee, has been officially selected by the 27th Kolkata International Film Festival in the 'Short & Documentary Panorama' category. The film traces "women sharing their ecstasies, uncertainties, solitude, libido and a friendship with oneself", and unfurls like a string of images and conversations in silence building up and deconstructing the verse written by Arundhathi Subramanian.
Chatterjee, a stage artiste and TV and film personality, spoke to GB:

● What is your film on?
My film is inspired by a poem by Arundhathi Subramanian who is an award-winning poet and writer on spirituality and culture. The poem has been with me for many years now, thanks to my sister Anuradha, who introduced me to Subramaniam's works. And I remember I had a session at a queer bookstore in Toronto where I first read this poem to an audience, and it has lived with me lifelong. I am not a regular in the Kolkata literary circuit, so such moments are very precious to me. It so happened that we were having a workshop among ourselves at our interdisciplinary Arts Collective forum called SPCKraft, playing with the word 'home'. And I was just kind of exchanging notions about this poem with elected members, and they came up with various revelations. Some said it's a spectrum of gender, some said a garden or water, it was kind of surreal, but also kind of revealing at the same time.
One evening, I was having a cup of coffee in a Kolkata café all by myself and thinking about this poem and the different words that were kind of connecting me with home and had different visions of the concept. The final product came as a non-linear silent narrative, a 20-minute black and white film.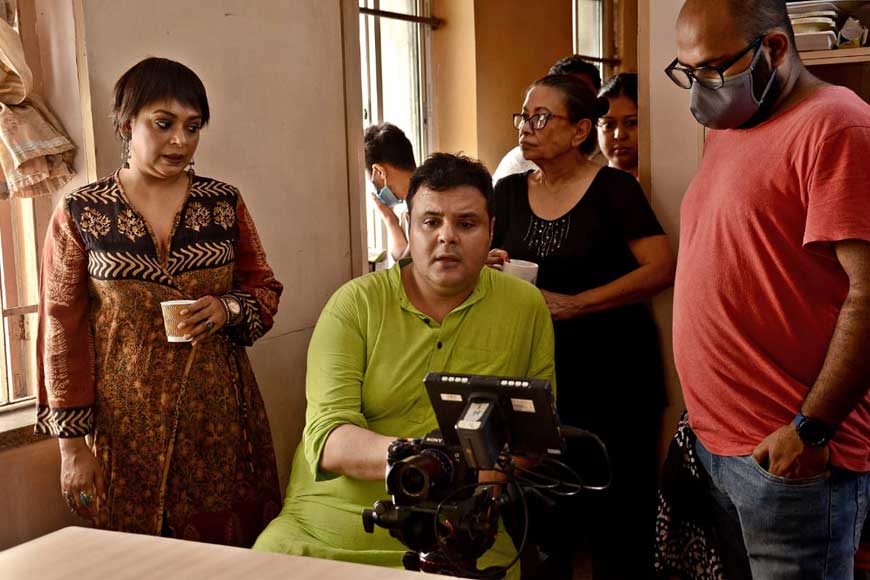 ● What prompted you to make this particular film?
I happened to meet a producer friend named Deepak Bajaj, who suggested I make a film out of it. It was going to be a silent film with black and white images of women artists. It is very strange that wherever the film was shown it was appreciated for choosing women artists. There are about twelve women artists from Kolkata who are a part of this film and most of them are very well-known mainstream actors. So, it was interesting to have a kind of mix of Paramita Saha, who is an internationally renowned choreographer and dancer, well-known actresses like Aparajita Adhya, and others, Sohag Sen was the mentor as well as one of the actors in the film. Aritra Sen who took care of the post-production of the film, Paromita Lahiri Banerjee from Mumbai, Promita Saha Khan from Karukrit, Preetam Mukherjee who runs a publishing house, came forward to fund the film. So, like-minded people came together to form a kind of a forum to do this.
I am extremely grateful to my crew members, as well as Modhura Palit who shot the film with Ishan Pablo Ghosh. Suchismita Dasgupta has done the wardrobe for the film. It is a black and white film, so she added a lot of value to the positioning of the characters. It was a joy ride for me because most of the actors were friends who have known me for more than a decade. Sohagdi's mentorship was of immense help as the acting part was very delicate. But it was also kind of difficult at the same time to properly show so many images. These images were mine. I got these images while I read the poem. So as an artist I was somewhere transcending the poem, I was crossing over, sometimes I was putting my thoughts in places, it's like painting the poem.
● How did you feel when your short film was selected for KIFF?
I was very happy. Naturally, I am grateful to artist mentor Suvaprasanna who took the initiative. He saw the film at a private screening and was immensely excited. He said that this has to be showcased. Honestly, I was not expecting that my film will be shown here as I don't know how things work here. But Suva da came forward to guide me. I am indebted to him for being the visionary. I hope people are going to watch it.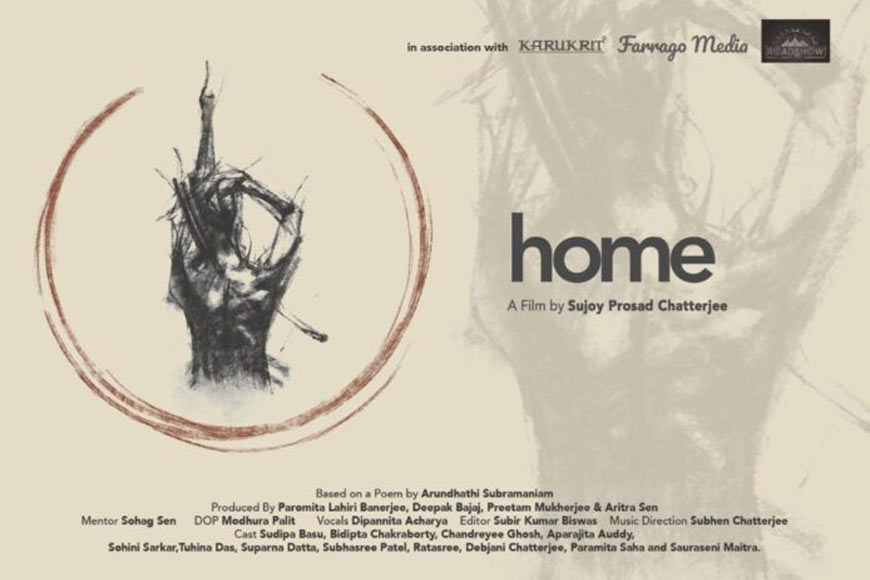 ● By getting into this world of short film making, do you have plans to venture into feature films as a director?
I am so glad that you asked me this question as I believe I am not silly enough to call myself a filmmaker after making only one short film. It is a visual representation of the artistic projection of my poem. I am an interdisciplinary artist. I could possibly direct or choreograph a piece and would prefer to explain or manifest my vision of the text or a kind of feeling to express how I feel about a particular narrative. I don't know what road lies ahead, but I am focused on doing what I want to do. I am not yet contracted by a filmmaking company to do ten films at a stretch and I don't know with the kind of mindset I have if I will be able to do that. I am going to make films as and when they come to me and have to get the motivation to make that film.

● You are versatile in many fields and now that you have successfully directed a short film, what message would you like to give to upcoming short filmmakers?
Due to this pandemic the digital media has exploded, and experimental short films have found new avenues but at the same time, marketing or funding of independent films remains a challenge. The distribution of independent films is another huge challenge, making money out of these films is not easy at all. But the central and state governments should understand that there should be a separate theatre, as there are in many Western countries, where these documentaries and independent films must be shown at a nominal charge. But one needs to pay for viewing. Even filmmakers have to understand these issues. It is necessary to make people understand that art cannot be entirely free of cost. I might be criticised for such a statement, but if you give it a thought, you will find that what I am saying is practical.
● Any new film on the anvil right now?
Not in terms of direction at all. I haven't thought of it.
● Do you have plans to take this film to the international forum?
I don't have the money and none of the producers have come forward to send it to international festivals. So once I have some money, I will.
● How good is cinema as a medium of expression during the pandemic, hiven that theatres are mostly struggling to get back their audiences?
Again a good question. The pandemic has changed the meaning of the word home for all of us. We have been homebound for so many months, never knowing when another lockdown would descend on us. We will have to work from home, rising cases of domestic abuse, children locked up, will all follow. This is going to take a toll on mental health again. Somewhere, this film also briefly talks about mental health. I am sure people are going to relate to the situations shown in the film.
Home is scheduled to be screened at Sisir Mancha on April 28 and Nandan III on April 30. For timings, kindly refer to the official KIFF website