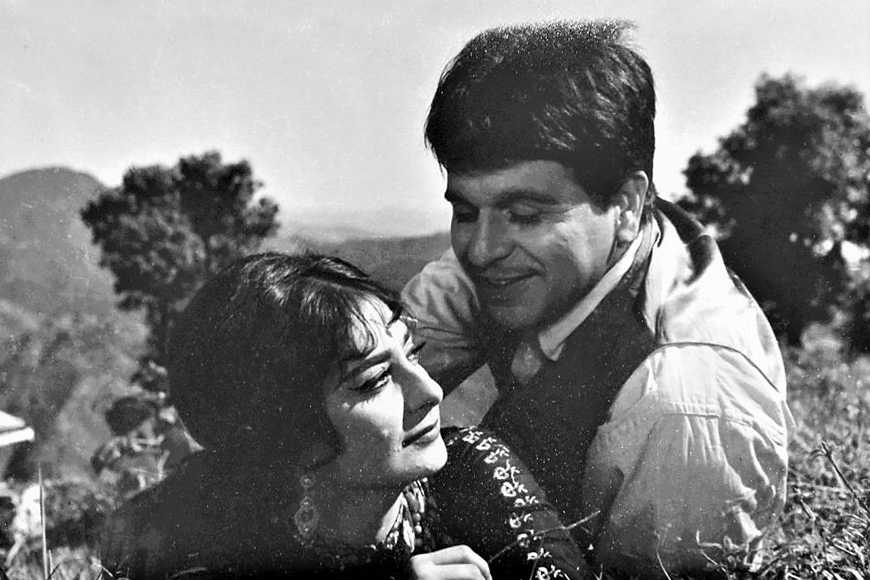 "A man who drank like a fish, smiled like an angel, fought his enemies like a demon and loved his comrades like a primitive God."
This is a quote from an entry on Sagina Mahato in the British Library's Endangered Archives Blog. It is not clear whether this describes the man in real life, or sums up filmmaker Tapan Sinha's interpretation of him. In either case, both the man and his silver-screen version have remained memorable to Bengali cinema lovers ever since Sinha released his film in 1970, not least because it is only one of two Bengali films featuring the legendary Dilip Kumar, whose death in July 2021 revived memories of this filmmaking masterclass, just past its 50th year.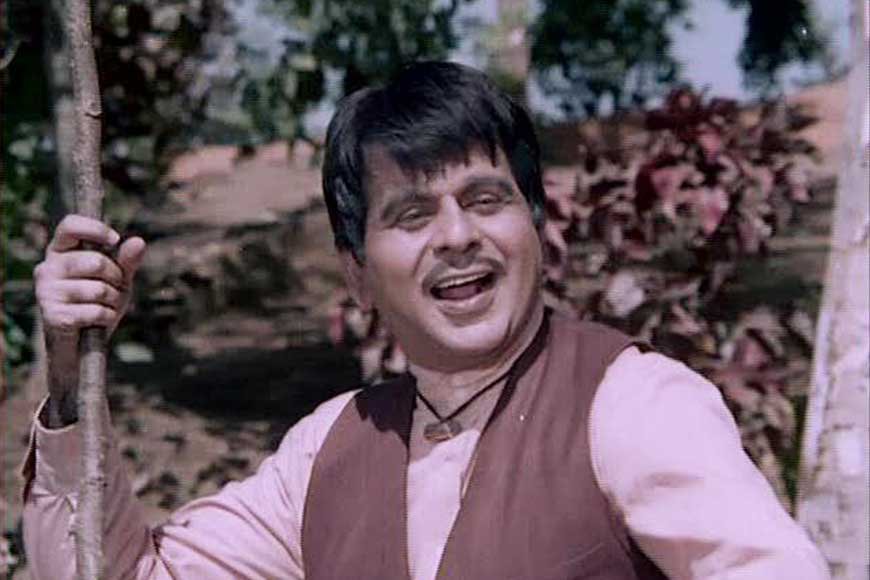 It is in tribute to both Tapan Sinha and Dilip Kumar that Sagina Mahato is to be screened at the forthcoming Kolkata International Film Festival, at Chalachitra Satabarsha Bhavan in Tollygunge. At a run time of only 148 minutes, Sinha's pithy, dispassionate, yet emotional take on a factory labour leader who found himself at the forefront of a protest movement in the 1940s is appropriately scheduled for screening on May 1, International Workers' Day.
Sagina Mahato made cinema history for a variety of reasons, not least because it remains the only Bengali film to have cast both Dilip Kumar and his wife Saira Banu. It is also the only silver screen retelling of the story of the man Sagina, if you don't count the appalling 1974 Hindi version of the film. Set against the backdrop of the labour movement of 1942-43, the plot, based on an original story by renowned writer and journalist Gour Kishore Ghosh (writing under the pen name Rupdarshi), follows a factory worker who rises up against the autocracy of the British in a factory in North Bengal. At the core of the narrative lies the story of how factory worker Sagina Mahato is manipulated into becoming a labour leader, and ends up as an apparent traitor to the cause of his comrades.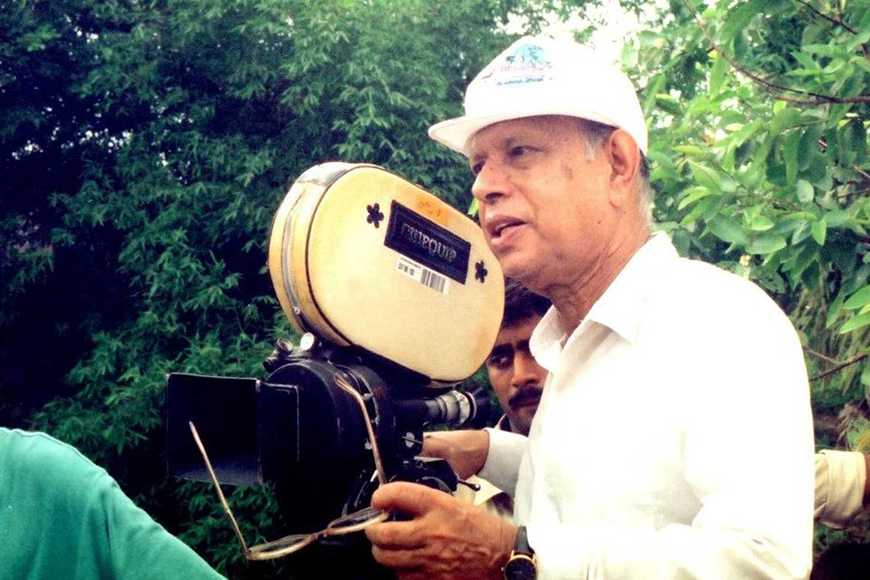 Tapan Sinha
Viewed largely as an anti-Communist tract, Sinha's film is a comment on the controversial years of the Left movement, where a larger than life 'man of the people' protests against both an exploitative colonial administration and a Communist Party willing to manipulate its members as a means to an end. His protest ultimately lands him in a mock court facing a mock trial, though it is clear that he is nothing but a pawn in a power struggle within the trade union.
The hard-drinking, charismatic, rambunctious local leader starts out as a guardian of his fellow workers in a British-owned railway factory in the Himalayan foothills, and is then approached by an unnamed but clearly Leftist trade union from Calcutta. He agrees to move to the big city as a labour welfare officer, but becomes unwittingly involved in the machinations within the union, a clear reference to the P.C. Joshi and B.T. Ranadive factions of the CPI in the 1940s.

The extremist 'fascist fanatic' Aniruddha (Chatterjee) emerges as the allegorical arch villain, manipulating Sagina's hold over the workers to achieve his career goals. The story is told largely through flashbacks within a larger narrative that shows Aniruddha and his comrades, dressed in military fatigue, conducting a peoples' court in a forest. This narrative is part of an older Bengali literary tradition, of larger than life popular leaders being destroyed by a conniving and uncaring 'party' machinery. In this case, the film becomes an allegory for Bengal in the 1970s.
While Dilip Kumar delivers a superbly nuanced performance in the lead (in contrast to his over the top histrionics in the Hindi remake), his supporting cast is no less stellar, though Sinha evidently banked on his leading man's star power to carry the film. Adding to that is Bimal Mukherjee's captivating cinematography on location in Darjeeling and Kurseong. For his part, Kumar brought to the fore all his fondness for Bengali literature and cinema, and made good use of his fluency in the language, which he had picked up under the guidance of novelist and screenplay writer Nabendu Ghosh.
Sagina Mahato swept the Bengal Film Journalists' Association (BFJA) Awards in 1971, with a Best Actor for Dilip Kumar, Best Actor in a Supporting Role for Anil Chatterjee, Best Art Direction for Suniti Mitra, Best Music for Tapan Sinha, and Best Male Playback Singer for Anup Ghoshal. It also won a National Award for Best Bengali Film, and was honoured at the 8th Moscow International Film Festival as Best Afro-Asian Film.
Sagina Mahato (1 hr 48 mins), will be screened at 1.30 pm on May 1 at Chalachitra Satabarsha Bhavan, 72, Deshapran Shasmal Road. For more details, visit the KIFF website