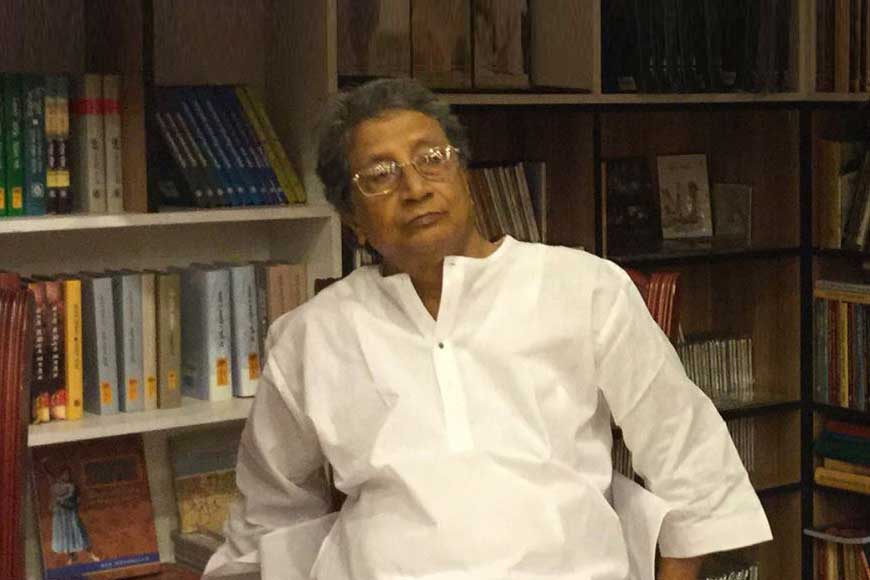 Teesta, why are you a prisoner? When will you be free? that's what Hussain Muhammad Ershad of Bangladesh had once said. But the gushing mountain river Teesta found its best description and its tale of death in veteran Bengali author Debesh Roy's Teesta parer brittanto. Rivers have often been the muse of authors, be it the River Kwai or our very own Padma Naadi. But death of a river and the communities that thrive and survive along its banks probably found one of the best depictions in Debesh Roy's novel No wonder he conferred the Sahitya Akademi Award for novel 'Teesta Parer Brittanto.'
Roy was 84 and he is survived by his son. His wife had died earlier. His death is a huge loss to the contemporary literary world. A regular contributor to a number of Bengali dailies, he was a staunch critic of the attacks on liberals in the country in recent times and attended protest meetings despite his failing health. He was born in Pabna in present-day Bangladesh on December 17, 1936. He had five decades of career as a writer. Besides Teesta Parer Brittanto, he will be remembered for books like Borisaler Jogen Mondal, Manush Khun Kore Keno and Samay Asamayer Brittanto. His first book was Jajati.
At the end of his famous book, Debesh Roy writes, "With the inauguration of the Teesta Barrage, the Teesta of the story became history. Teesta is no longer the old one." Here begins the real story of the Teesta Bank, with the Barrage. The Teesta Barrage Project sharing water between North Bengal and Bangladesh was later considered to be a huge human catastrophe, as the river was forced into a natural death. In the dry season, only the ice-melted water from Sikkim flows through the river, which is certainly not enough for irrigation at will. This water can hardly keep the ecosystem of the basin intact. Both Teesta barrages had been created by spreading unrealistic hopes to a vast population in either country. Frustration is now widespread after disillusionment set in. And the water level in the basin between the two barrages in the two countries is decreasing gradually, which could lead to terrible consequences for the ecosystem in the days to come. And Roy's book not just highlighted this problem, but brought the river alive!
Image source : Facebook
Story Tag:
Bengali author, Debesh Roy