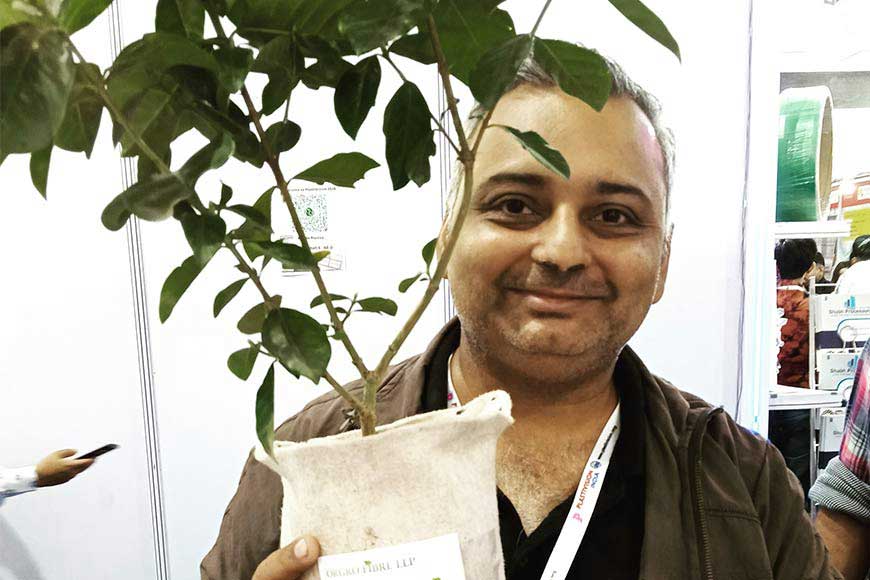 Come summer and the 'king of fruits' is at its seasonal peak, lakhs of mangoes are eaten and their kernels discarded daily. These either land up in the garbage heaps or grow in awkward places like drain sides. This is when each mango seed has the potential to grow into a full-fledged healthy tree that can support another few thousand fruits in its lifetime. Unhappy with this daily waste, Subhajit Mukherjee, founder of Mission Green Mumbai, kicked off a unique programme since last year -- Mango seed collection initiative.
He is asking people to save the seeds, soak them in water and clean, sun dry and then parcel to him. He will turn them into healthy saplings and deliver them to farmers in different parts of the country for free. If at least one lakh such trees survive and thrive annually, it will have a tremendous impact on the environment. In the long run, ripe, succulent mangoes will reach different parts of the country for consumption. Mango trees are big bee attractors and parakeets, hornbills, bats, flying foxes and pigeons feed on them. They are home to a variety of insects like caterpillars. It's a good garden plant as well.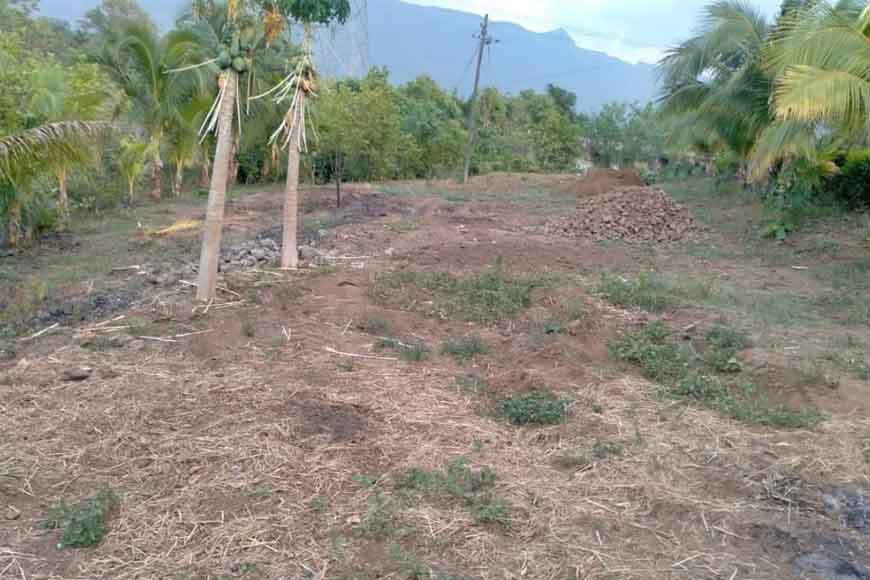 Land getting ready for the plantation
"Breathing can't be stopped, but we can change and purify the quality of the air we breathe by planting a tree today" – and that is the driving motto of Mukherjee, who initiated his programme with a missionary zeal to sensitize locals on the importance of preserving and nurturing our environment for a better tomorrow. He launched this citizen's movement to inspire and encourage the people to protect and plant trees and grow their own oxygen. The main focus of this NGO is on protection of trees, plantation of native trees and citizens' engagement programme. This platform has already brought more than 2000 Mumbaikars together for a green and pollution-free Mumbai Metropolitan Region and many more are joining his multiple programmes enthusiastically.
Recognised as 'Innovator of the Year 2019' for 'invention of magic drum for rainwater harvesting,' Subhajit's initiatives have been praised by the Prime Minister Narendra Modi. His campaigns for Jal Shakti Abhiyan (water conservation) for the Union Ministry of Jal Shakti have earned him the sobriquet of 'Jal Rakshak' and he has received the 'Water Hero' title.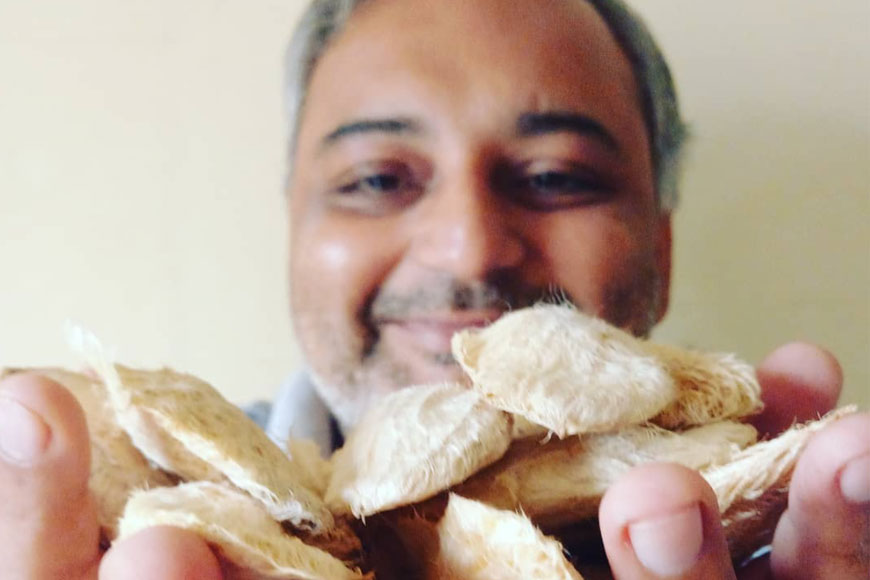 Subhajit Mukherjee
Recently the Bombay Municipal Corporation (BMC) also recognized him as "Water Hero of Mumbai" for educating 16000 + students on rainwater harvesting technique and innovations. At present Mission Green Mumbai is working on Majhi Vasundhara Abhiyan, an initiative by the government of Maharashtra to create a citizens' movement for environment conservation.

Born and raised in Mumbai to Bengali parents, Subhajit Mukherjee has been a nature lover since childhood. He worked in a multinational company. He was doing very well at his workplace, but he was also a passionate environmentalist by choice. Every day, as he commuted to his office, it distressed him a lot to watch loggers felling huge trees to make way for the metro project. He worried about the consequences of destroying natural resources so callously. He decided to do something about this. He arranged to set up a small table in one corner of the ground floor of his office premise and began distributing free sapling to interested people. Within a fortnight, Subhajit Mukherjee gave away 1,600 saplings! This made him realizes that people are interested in planting trees.
Together with several volunteers, tree saplings were distributed and planted along roadsides, at home and in the open. 'Mission Green Mumbai' took form. Subhajit contacted the Municipal Corporation, Forest Department to know which trees are good for which area and what is the process of maintaining them. He quit his job in 2010 and joined the movement with a passionate zeal. He is grateful to his family for the constant back up he receives. His team has explained the importance of 'Rainwater harvesting' to school children in multiple webinars during the lockdown.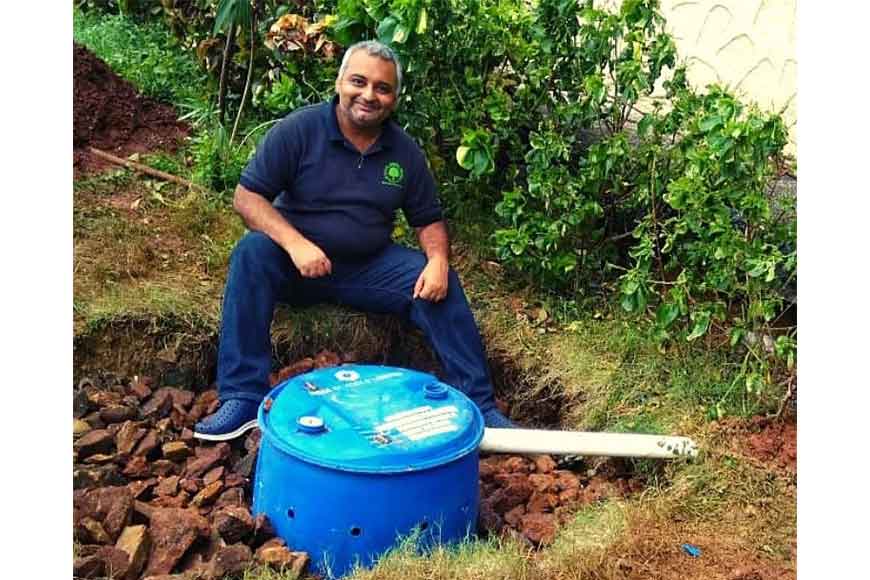 Rainwater harvesting campaign
Many students have joined in conserving water. Last year, his team collected and distributed 11,000 mango saplings. "It is very expensive to buy and distribute 4-5 lakh mango saplings. So collecting mango seeds from the people from different parts of the country seemed a good alternative. Those who are sending the seeds are also participating in the fight to save the environment." Within 15 days, his team received about 30-35 thousand seeds from different parts of the country. So, this year as well, he decided to continue the project.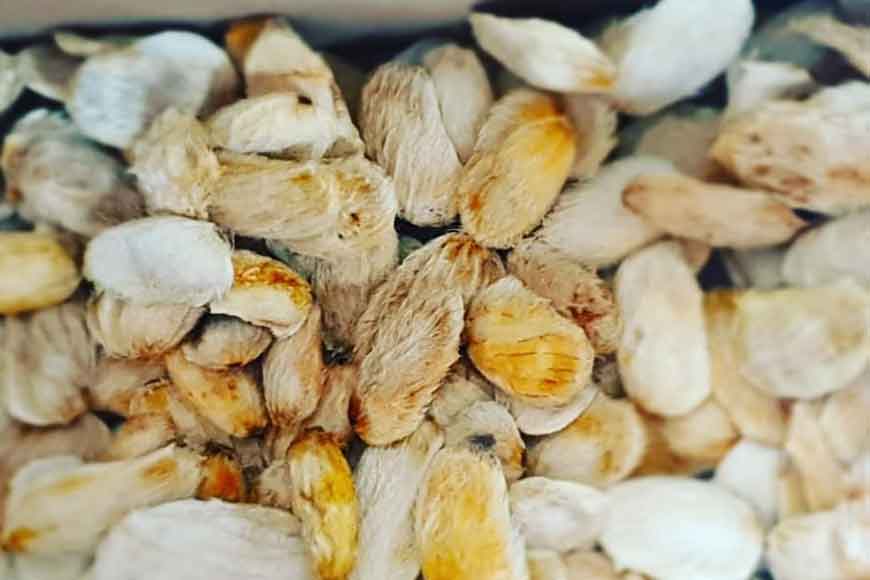 Mango seed kernels
His initiatives to save the environment has stirred people of Kolkata as well and for the past three-and-a-half years, 'Mission Green Kolkata' has been actively working in Kolkata. Doctors from the Calcutta Medical Association have also joined. Every year cyclones like Amphaan, Taukate and Yaas are indicators of the urgent need to plant more tress to prevent disaster, loss of landmass and large-scale death and destruction. The West Bengal government has started planting trees in urban and rural areas and has set a target to plant 20 lakh coconut trees in four years' time. Now it is for us to come forward and take care of the flora and fauna of our vicinity, plant new trees and create awareness – these actions will ensure a better and sustainable environment for the future.