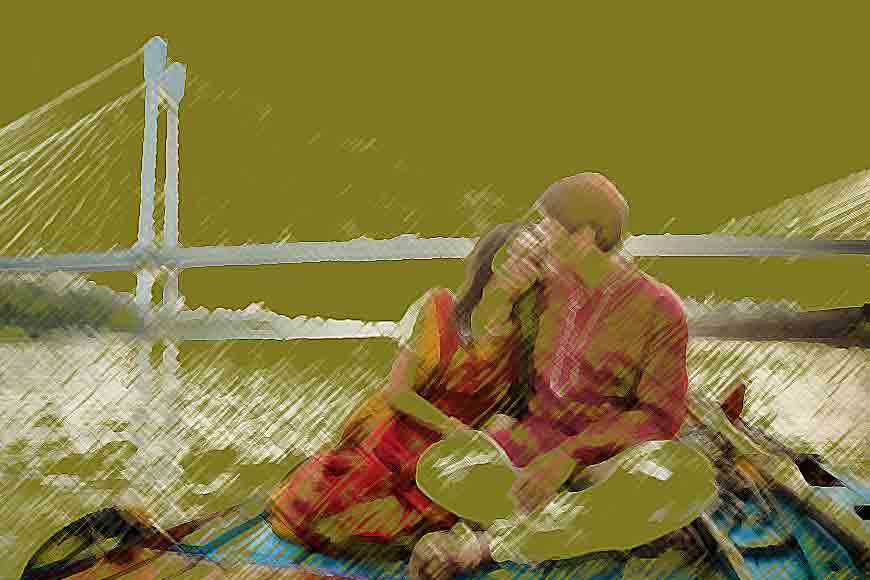 Sanjukta Dutta is a teacher with Timpany school, Vishakhapatnam and is passionate about dancing
It was Basant Panchami, Saraswati Puja in Kolkata. Piu, a faculty at a college, was getting ready to attend puja at her college. Standing in front of her cupboard checking for a yellow saree, she remembered her childhood. Now and then Saraswati Puja is so different, nowadays it is called Bengali Valentine's Day. Actual puja has taken a back seat, everyone is busy taking selfies and posting on facebook. Piu had so many lovely memories of Saraswati Puja but today she particularly remembered a celebration with her school friends when she was in sixth standard.
Piu studied in a Brahmo school in Kolkata, where no Saraswati Puja was held. Four boys and three girls decided to meet on Saraswati puja day at one of their friend's place for enjoying puja. They gathered in their friend's house early in the morning. Girls came dressed in yellow sarees, wet hair with bindis on their forehead, jewelry which changed their appearance completely. They lacked the smartness of today's generation but to their classmates they looked beautiful. The boys were also aptly dressed in crisp panjabi and pajamas. Boys decorated the idol with a must item for Saraswati Puja 'chandmala'. Girls would be busy with alpanas, arranging flowers.
Evening, they decided to put up a cultural program and invited the parents. One boy Raja was an excellent singer and Piu a natural dancer. Raja liked Piu very much, he wanted her to dance only with his songs but Piu was oblivious of Raja's feelings, so she danced like a butterfly the whole evening with whoever sang. Raja was hurt, he told himself, he would never sing in front of Piu. Saraswati Devi smiled. Within six months Raja's family shifted from Kolkata.
Suddenly Piu came back to present. She was in touch with some of her school friends but never discussed Raja. That very moment a ping came on her cell phone,a friend request on facebook but she was already late so hurriedly she got ready and went to the college. Seeing the students busy taking selfies, Piu sat in a corner and took out her phone. She couldn't believe her own eyes, a friend request from Raja and a message, 'ekhono nach koris?' (do you still dance?). She quickly replied with a question,'tui gaan koris?' (Do you sing?). Messages continued and they got married next year on Saraswati Puja Day. Raja asked Piu, 'Ebar sudhu amar gaan ei nach bi toh?' (Will you only dance to my songs?) Piu replied: 'Na, ebar sudhu toke nachabo.'