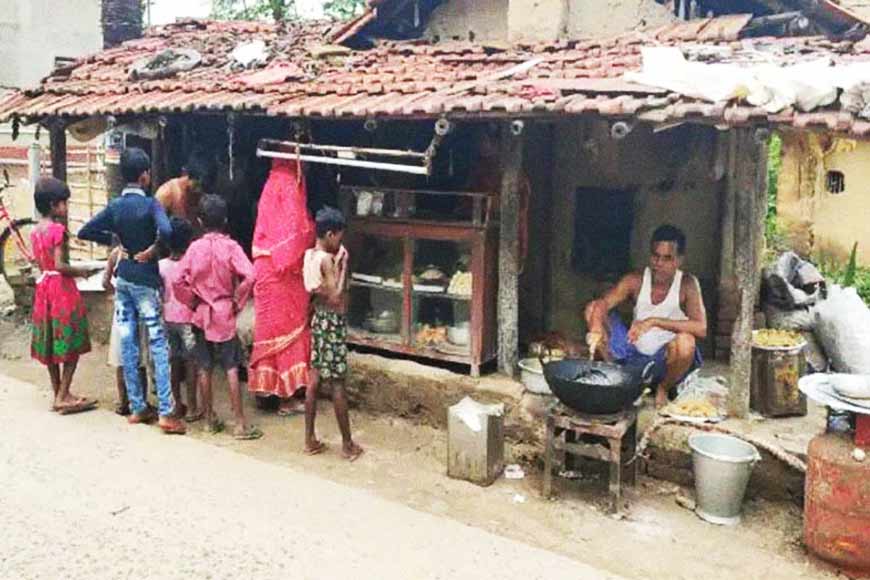 We are indeed living in very difficult times as prices of essential items like edible oil and pulses have shot up across India and there is no relief in sight. Petrol prices are hovering in most states over Rs 100 a litre and still raring to go higher. Not one to concede defeat, diesel is close on the heels and LPG too, has joined the fray. This is making life difficult for the common man. But hold your breath. There exists a shop in Bengal that sells aloo chops for just a rupee per piece. Sounds incredible? But it is true.
This unbelievable feat has been achieved by Himangshu Sen of Jamalpur town in East Burdwan district. He sells freshly fried, piping hot 'Aloo' chops from his shop for just one rupee. Sen lives in Panchra village under Jamalpur police station. He has vowed to keep the price of his chops fixed at Re 1 per piece despite the escalating market prices. There is a wide variety of 'telebhaja' (deep fried fritters and chops) to choose from at his shop and includes such delicacies as 'Beguni, phuluri and singara.' Sen says he wants to inspire the local youths with his message of self-reliance through his small shop.
He operates from his own house. He fries and sells his edibles from a small room converted into a shop on the ground floor. Every day at 3 pm, Sen steps in at his shop and begins his daily routine. The shop remains open till 9 pm and it is perpetually crowded. Sen does not get any time to take a breather. The shop runs with clockwork precision and Sen's entire family pitches in to help run the shop right from making the dough to frying, serving and collecting cash from customers. His wife Vandana helps him with the frying. His son Kashinath and daughter-in-law Shampa also join in to cater to customers' needs.

Himangshu Sen has already gained star status on social media. The low-priced chop shop has gone viral and people from neighbouring areas throng in to taste the fare. Sen's counter is flooded with requests from customers who want to take home large quantities of the tasty, crispy chops. It is worth to visit the shop once to observe the proceedings. In one corner, half-a cauldron of mustard oil boils on a gas stove and batch after batch of 'aloo' chops, singara, phuluri and beguni are fried constantly. In another side of the shop, sweetmeats including rasogolla, lyangcha, makha sandesh and ghughni are sold. A plate of ghughni costs just Rs 2!
At present, the Sen family is quite well off financially, but this was not the situation earlier. Himanshu Babu reminisces: "There was a time when the family could not afford a proper meal a day. My father, Biswanath Sen had started the 'telebhaja' shop decades ago. At that time, he priced each chop for 80 paise. I have been in charge of the shop for the past three decades and increased the price for only 20 paise per chop from the price that my father had fixed earlier." In the process, Sen is serving the poor and doing social work for their sustenance.
He refuses to increase the price of his chops because he considers it his mission to keep the food affordable for people from economically weaker sections of the society. For the impoverished, a chop is a gourmet delicacy and Sen wants them to have these delicacies at a price they can afford. In his words: "Jamalpur and its vicinity is inhabited by poor families and they frequent my shop." They are his largest customer base and he is proud of this fact. Every day, 10 kilos of besan (gram flour) chops get sold from his shop.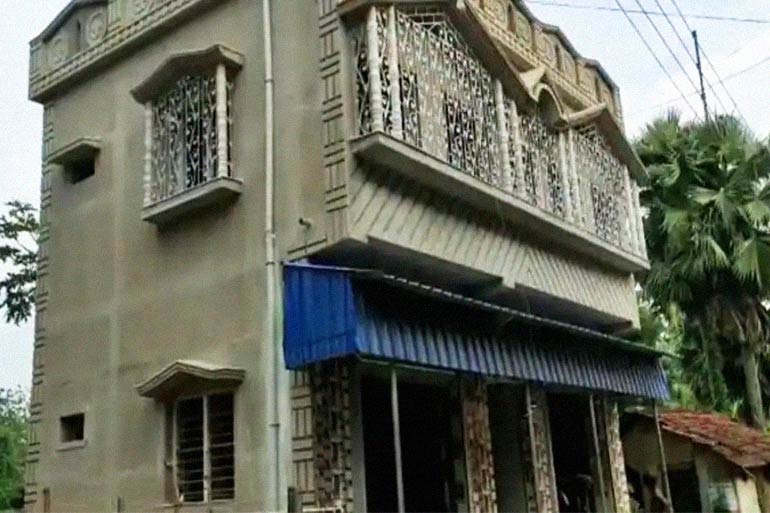 Sen says he makes a profit of Rs 500 to Rs 700 and that goes to keep the home fires burning and nobody in his family complains. He has married off his daughter with the earnings from the shop and built his two-storied house as well. At a time when prices of essential commodities are skyrocketing and spurious stuff are sold at a premium, Himangshu Babu's shop seems like an anomaly. But he insists, "If there's a will, there's a way." Anything is possible and everything is achievable if you have the determination to succeed. But is it just determination? One needs a large heart like Sen to do something for the downtrodden. Himangshu Babu is delighted and feels honoured when hapless people enter his shop to buy 'telebhaja'. The beaming faces tell a story of eternal joy as they take the first bite of the hot crispy chops. "No money can buy this contentment," insists Sen. True indeed. But then, who really cares?