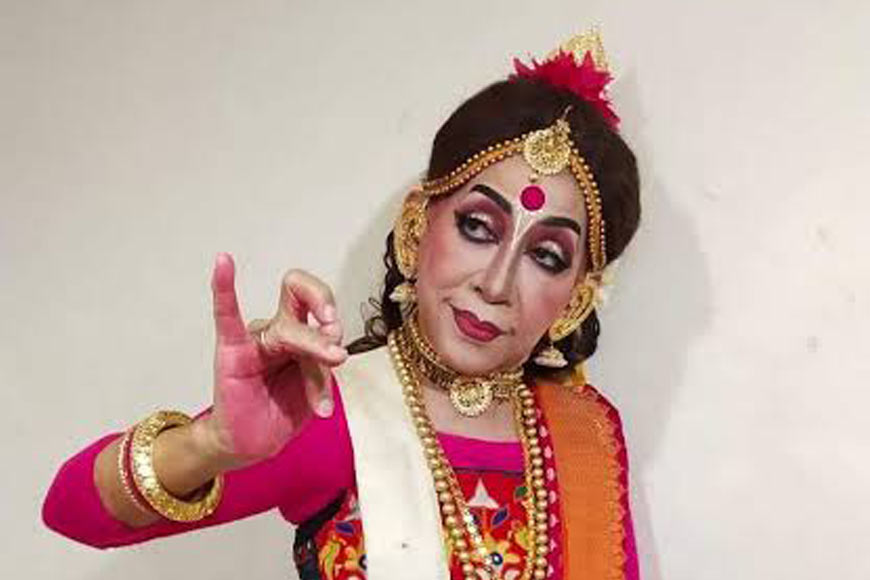 At the age of 82, she still performs on stage and even inspires youngsters and those of her age to keep their dance moves going. She teaches them still and she has many senior citizens as her students. Even recently, 82-year-old classical dancer Purnima Ghosh performed on stage as Radha in 'Bhanusingher Padabali.' The audience was left mesmerized by her performance and definitely inspired. Malay Chandra who was in the audience and himself is 70-year-old said: "At an age when we are all ailing or even have arthritic knee and joint complaints, Purnima di is carrying on her Manipuri recitals with elan. She is indeed someone all senior citizens of the country can look up to as an evergreen inspiration."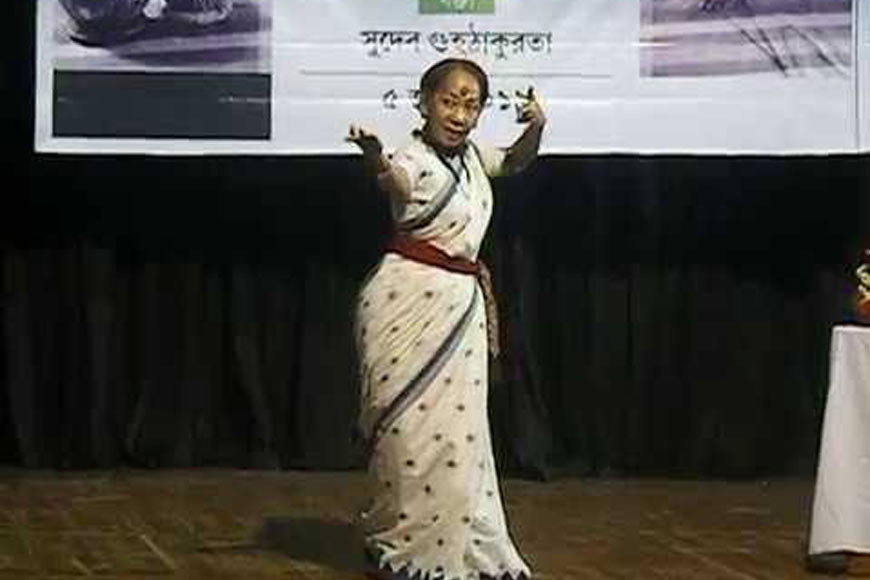 Ghosh has many students who themselves are senior citizens. Her oldest student, Bipasha Maity (70), has noticed a considerable improvement in her joint health and balance after having reunited with her teacher after 35 years. Maity said: "It took me some time to find my balance. But after a month of classes, my knee pain has improved. I am largely inspired by my 80-plus teacher, her charisma, and her spirit."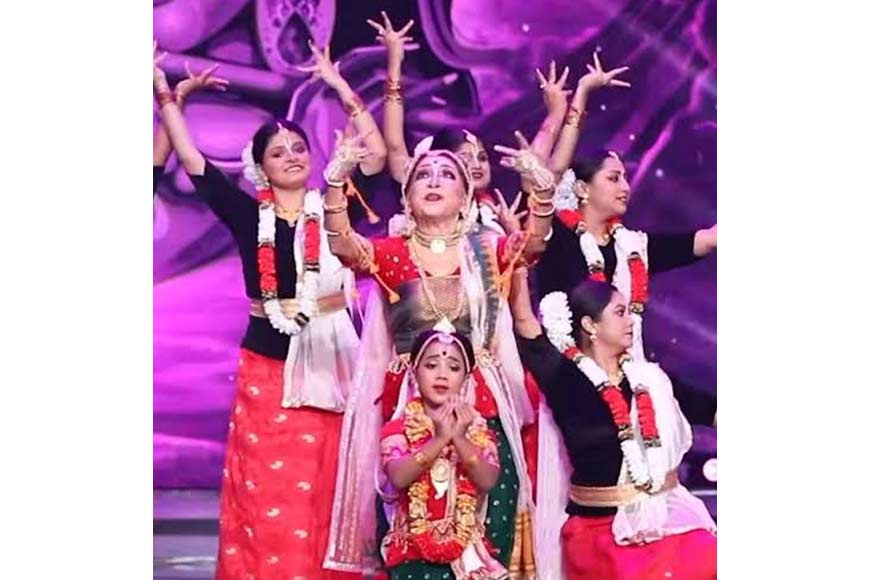 Purnima Ghosh started learning dance when she was only 6 years of age. Her father was her first guru and her world revolved around dancing. At 80, the world still revolves around dancing, be it on stage or at home, and teaching her students at Surangama, a dance school in Kolkata. But what keeps her going even at this age? It is indeed her regimental and disciplined routine. Her devotion to keeping good health has helped her make correct lifestyle choices and that in turn keeps her agility intact. As she told in one of her interviews: "I eat everything but I stick to a simple routine every day. I wake up at 5 am and do pranayama for about an hour. I also go to sleep early. I stick to simple rice and curry for lunch and rotis and vegetables for dinner. I do dhanuraasan, which primarily benefits the spinal cord. In our sedentary lives, we forget the spinal cord is the most important part of our body, responsible for all our movements. It is essential to exercise the spine every day." To maintain her agility, Ghosh has been practicing Yoga which has been beneficial for her. She has her meals and sleeps on time and tries to maintain the regime. She is not into late-night events and sleeps off by 10.30 pm and wakes up early. She starts her day with lukewarm lemon water, nuts, and pranayam. In between during the daytime she has a one-hour nap.

While advising her class of older, returning students on health and fitness, she says: "While one takes up dance after many years, it is difficult in the beginning. After decades, every muscle is being reactivated. I guide my elderly students on diet and exercise to help them adapt to dancing again." The school Surangama where she teaches is a cultural school founded by Tagore scholar Prabhas Niyogi in 1957. Ghosh has been teaching there since 1962. Scholar and Rabindrasangeet exponent Sailajaranjan Majumdar, who was later brought in, guided the school through Tagorian traditions. Often dance dramas held at Surangama are conducted and directed by Ghosh.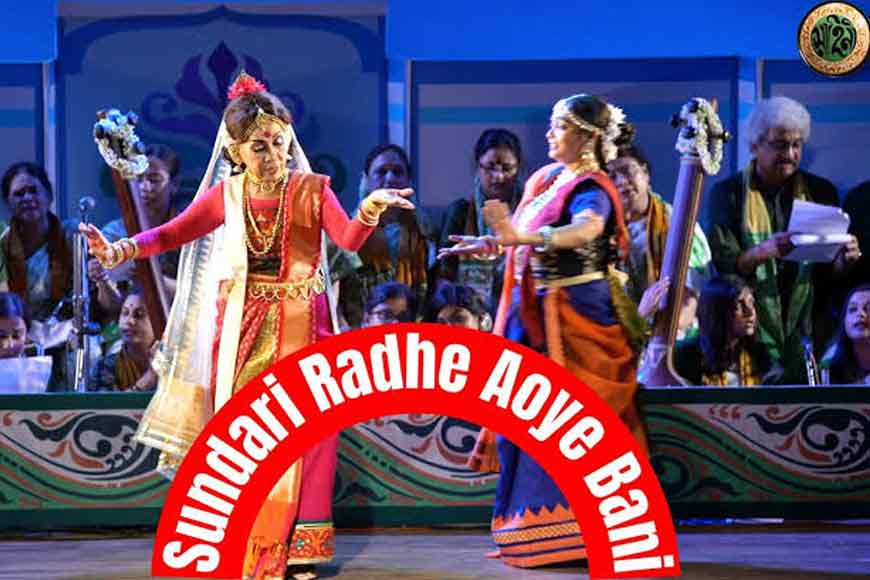 Ghosh has formal dance training in Bharatanatyam from Maruthapa Pillai, the first Bharatanatyam teacher to visit Kolkata. Later she took Kathak classes from a guru. While in Delhi, she decided to learn Odissi under the aegis of a renowned Odissi dancer. While, she took formal Manipuri training from T Nadiya Singh, who used to teach at the dance academy (now, Rabindra Bharati University) at Jorasanko. But guru Sailajaranjan Majumdar's presence and teachings have been the most helpful in her life. As she says: "Everything I know about Rabindra Nritya, how to incorporate and do Kandyan dance, I learned from him. I have never been to Santiniketan but my productions reflect the same form of dance practiced there."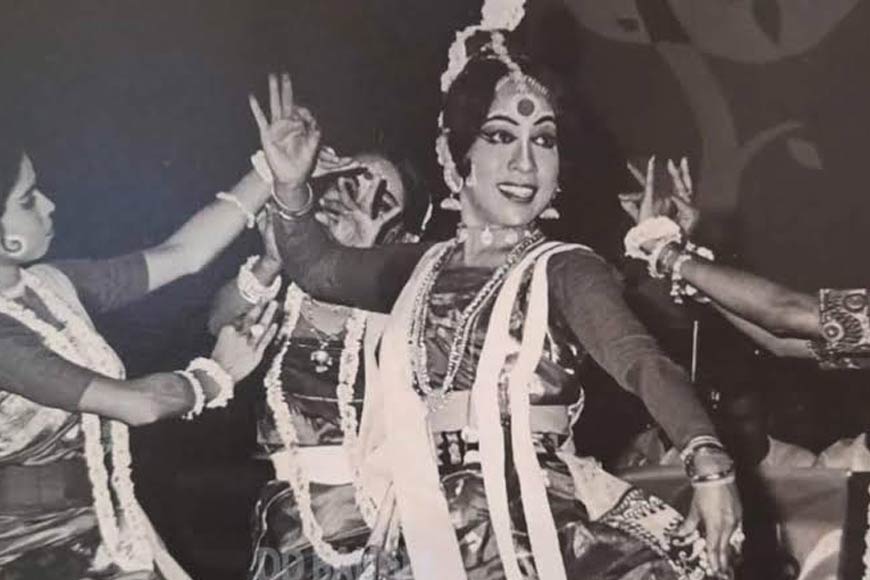 Tagore's dance drama Bhanushinger Padabali is very close to her heart. She loves its lyrics and the melody. As she told the media in one of her interviews on her performance of the same dance drama in Mumbai: "I remember, at a show in Mumbai, I had to perform Marana re tunhu mamo twice on stage, while the brilliant Ashoktaru Bandopadhyay sang for me. I also believe that as one grows old, he/she matures, even with creative ideas. They tend to think deeply about the songs or poems that they are performing. I learn every day… maybe the song is the same that I have performed for years, yet I discover it anew every day. And thus, I cry a little more with every performance." Ghosh even relates herself to Radha. "When the songs play and I am on stage, I think of someone who was supposed to come but didn't come. I feel and perform from my heart, and as a result, get overly emotional."
For Ghosh, dance is her life. She is an example of how truly one can defy age and stay evergreen. She is an inspiration to all.