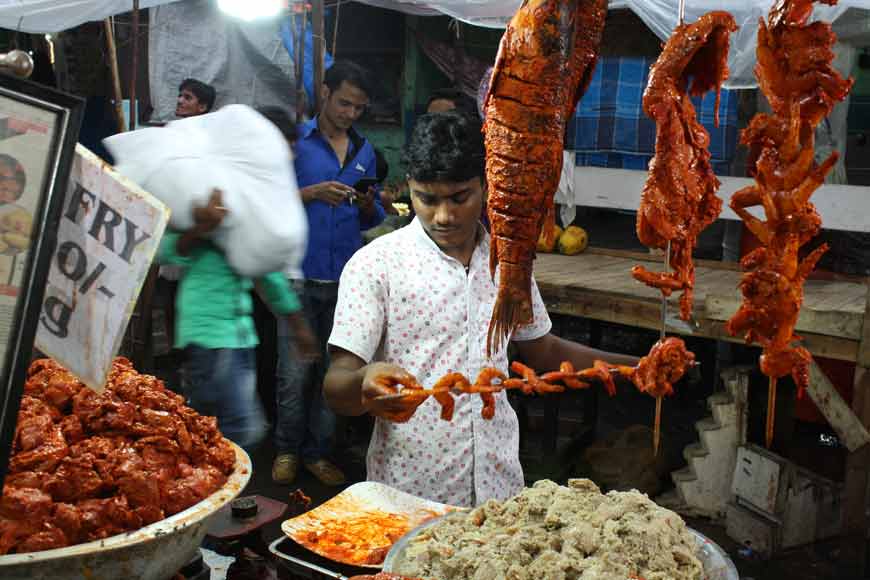 DEBANJANA SAHA AND ANITESH CHAKRABORTY
Doesn't Mughlai food always ring a bell of different types of meat? It is a perception to relate food of Eid to succulent kebabs. But imagine your daily Rohu or Kata, the fish that no Bengali can avoid, getting a place on the Ramadan menu! And that too on a street food display. We can hardly ever imagine fish as an integral part of Iftar or Eid dishes, as fish is a Bengali affair and we have almost turned it into a copyright of 'Only Bengali' festivals. Surprisingly, Kolkata's iftar has added fish to its menu and if you embark on a food walk down Zakaria Street, you will get delicacies of fish, cooked Mughlai style.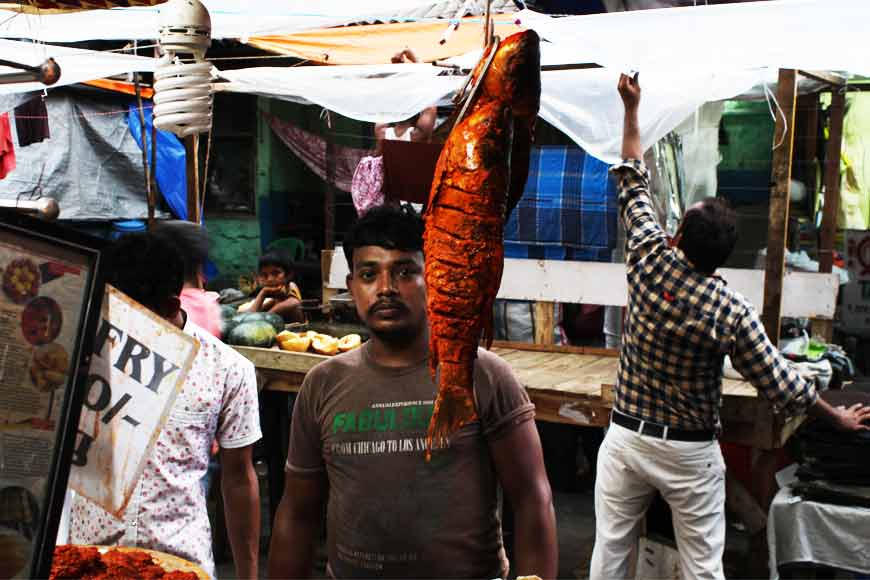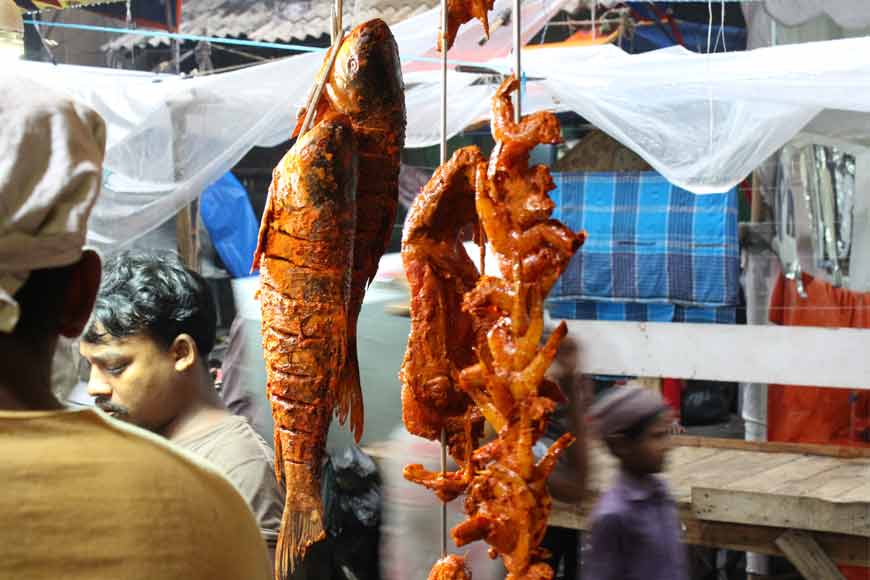 Just imagine watching a huge tandoori Katla, that you probably have on your daily plate as a lunch or dinner dish hanging on a kebab tong on Zakaria Street! Some stalls also sell Mahi kebab or marinated Rohu fish which is charcoal grilled just before Iftar.You can even taste the Fish Afgani. The big sized Katla fish pieces are marinated in secret spices, that will not be shared by any, then deep fried and the taste of the final product is mouth-watering. For those visiting in large groups, a whole Katla fish fry can also be tried. For prawn lovers, you have 'Fried Jhinga'or fried prawn.