The topsy-turvy journey of eggs in Bengali households, traced through Bengali literature - GetBengal story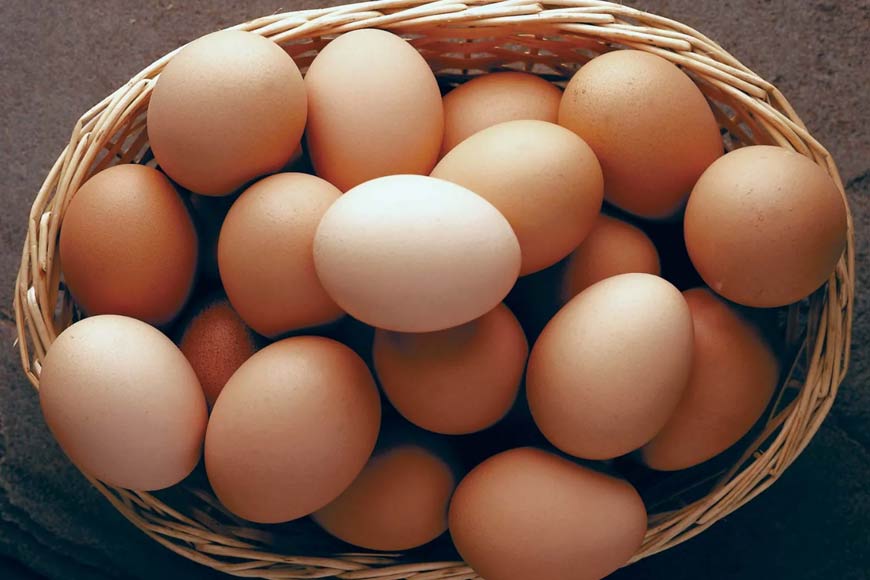 Eggs are a rich source of protein
Be it on the breakfast table, lunch, snacks, winter picnics, protein diet for children, fitness freaks, or patients, eggs are simply indispensable when it comes to the lives of Bengalis. But there was a time when eggs had no place in Bengali kitchens. In many Bengali joint families, people would devour eggs behind closed doors away from the public eye to avoid criticism of any kind. Especially, eating poultry eggs was an unimaginable concept in many orthodox Bengali households though duck eggs were still acceptable. Literature has always been a witness to changing times and acted as creative documentation. This inexplicable resentment of orthodox Bengalis towards eggs often comes up in Bengali literary representations of the bygone era.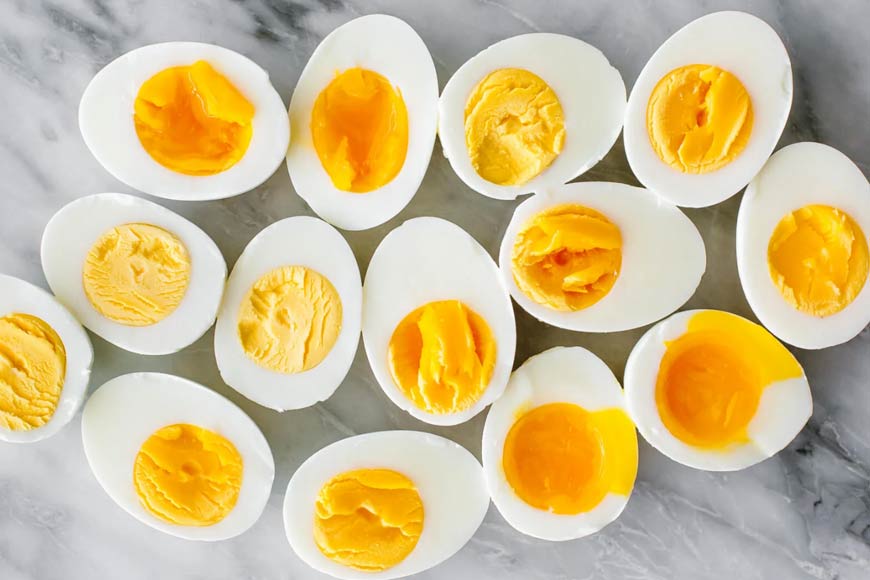 Boiled eggs are an excellent source of lean protein
In Sharatkumari Chaudhurani's 'Subho bibaho', a conversation between Ganesh and pishima highlights this resentment towards eggs. When Ganesh says that he has egg toast for breakfast, pishima simply loses her mind. She says, "Shame on you! Do you want to turn into a Muslim? Pay some respect to your caste! Ask the rotiwala to make duck eggs for you instead!"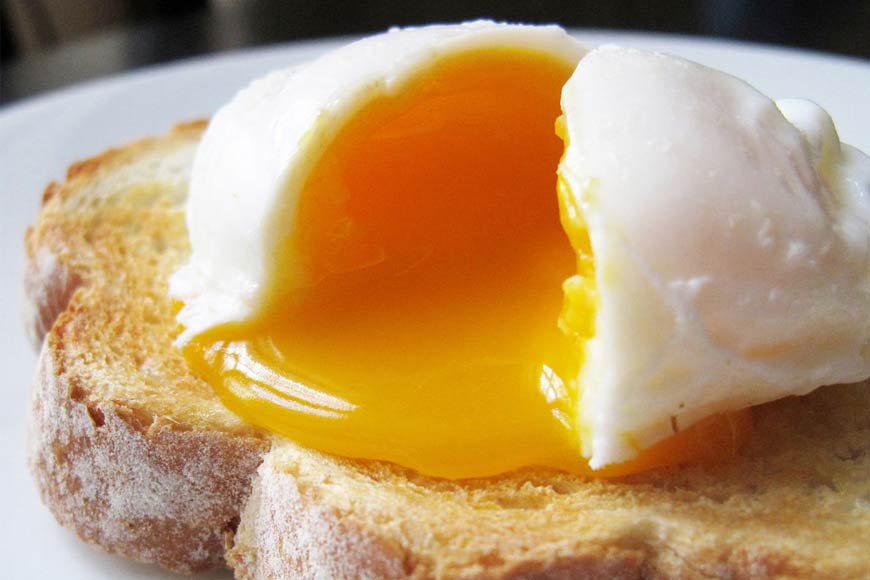 Poached eggs on toast is a nutritious breakfast option
Bani Basu's 'Smritir Swaad' narrates the first experience of tasting eggs of a girl who belongs to a household where chicken, eggs and onions were strictly forbidden. Discovering the taste of eggs, the girl almost felt like she was Columbus discovering an unexplored taste! Bani Basu says, "Oh! the lethal combination of luchi and egg curry! Perhaps there were other things offered but the glamour of eggs had overshadowed everything else! I took a bite and the taste was simply unsurpassable! It was totally different from the mundane bhaat daal mach! Gradually, eggs found a place in the strict Baishnab household. But eggs were cooked in the washroom back then. After devouring eggs, my brother would often ask whether I had washed my hand, I used to nod and we used to laugh at our guilty pleasure."

The restrictions and inhibitions about eggs soon disappeared with the disintegration of joint families and the advent of nuclear families. Full-boiled, half-boiled, poached, omlette or the quintessential mamlette, Bengalis were ready to embrace various forms of eggs with arms wide open. In researcher Ketaki kusari Dyson's 'Tisidor', she says, "Omlette was often referred to as mamlette by many. My mother was one of them." Buddhadeb Basu while reminiscing his college days says, "Adityar dokan used to sell duck mamlettes. I often wondered about the journey from omlette to mamlette. Glad that the word 'mamlette' has a place in the Bengali dictionary."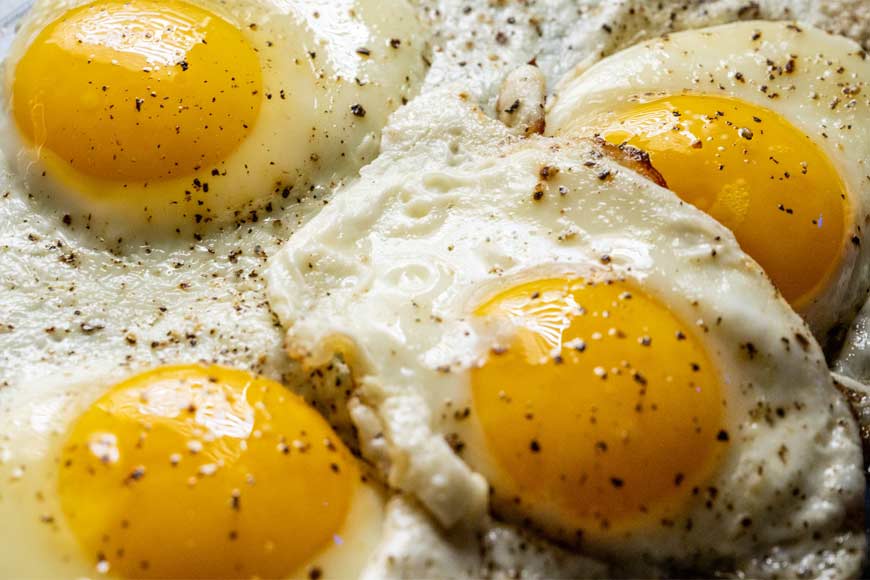 Sunny-Side-Up eggs, topped with a splash of black pepper
Over time, eggs gradually became the staple breakfast for Bengalis. This was the symbol of its social recognition. Sharatkumari Chaudhrani writes in her anthology, "Moulinath sat at his breakfast table, noticed the absence of eggs and enquired his mother about the same. His mother replies, "The egg vendor did not come yesterday." Mouli confesses, "I don't like starting my day without eggs maa…"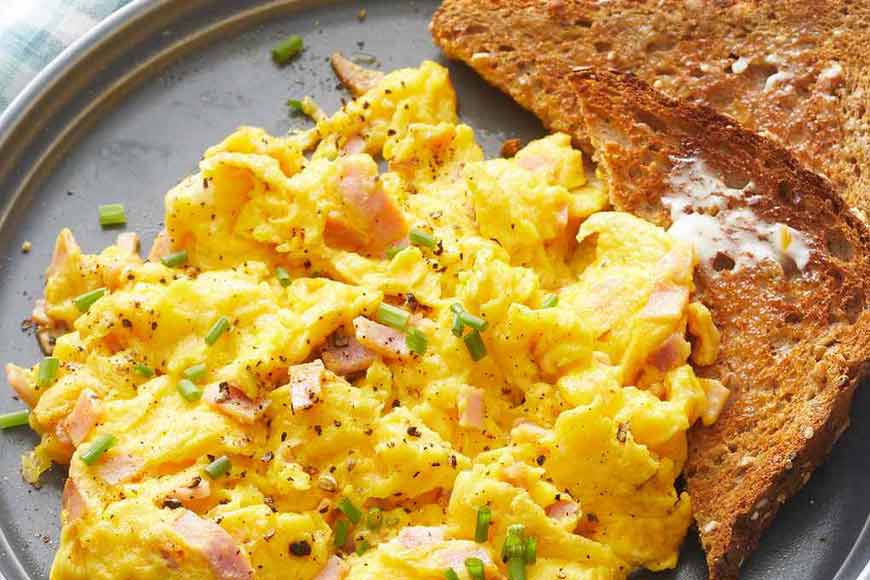 Soft and creamy scrambled egg with toast
Times have changed indeed. Today, the mornings of affluent Bengali families seem incomplete without eggs. A day without eggs is like a day without nutrition for many of us. But there was a time when affording eggs for every member of a middle-class family was beyond imagination. The meticulous division of eggs was like the first lesson of optimum utilization. Jashodhara Roychowdhury's 'Sri Sri Annapurna Bhandar' brings back the memory of these long lost days, "Dida would use a thread to ensure proper division of eggs. She would also make an omlette, cut them and make a curry. This way, everyone would get a fair share of eggs." Eggs have come a long way in the lives of Bengalis. The journey has truly been no less than a fascinating roller coaster ride!