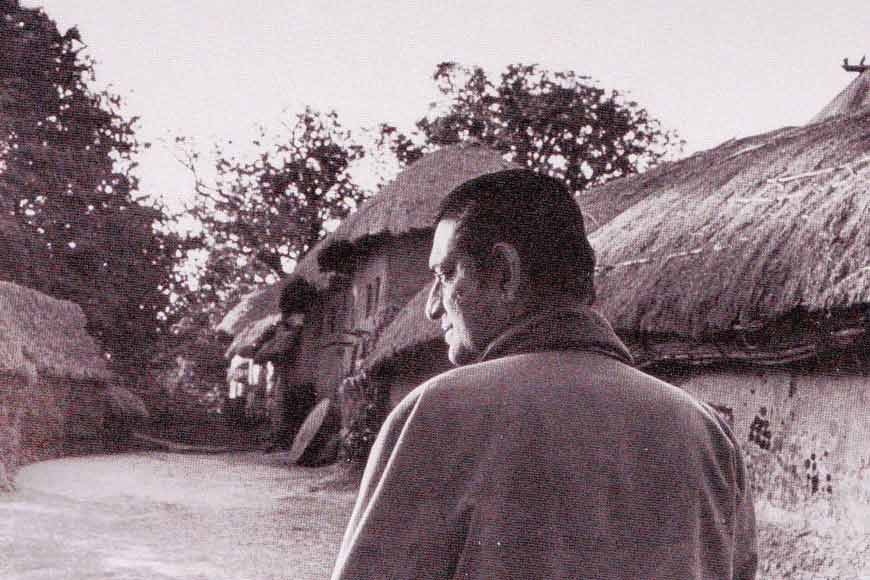 Satyajit Ray by Nemai Ghosh
The 27th Kolkata International Film Festival (KIFF) Awards announced and distributed on May 1 at Rabindra Sadan pulled several surprises out of the magic hat. KIFF screened a completely mixed bunch of films in terms of form, content, genre classified into feature films (full length), short fiction, long and short documentary films and of course special homages that brought a sense of nostalgia to old-timers who got the opportunity to journey into a past comprised of films not only by Satyajit Ray but also films that featured Dilip Kumar, Chidananda Dasgupta, Buddhadeb Dasgupta, Soumitra Chatterjee, etc.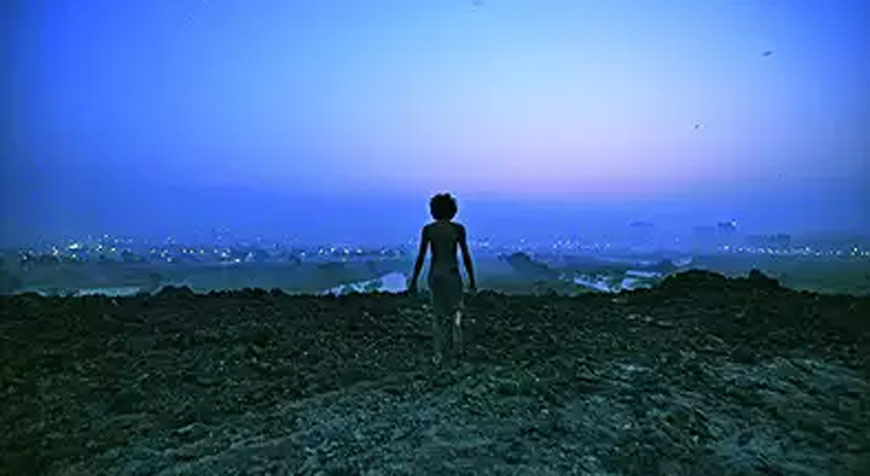 Jhilli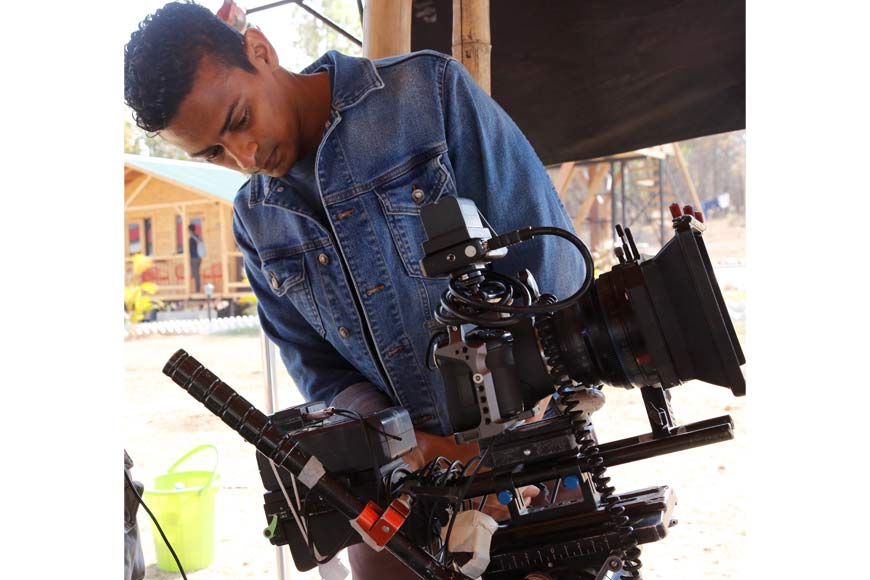 Ishaan Ghose
The Golden Royal Bengal Tiger Award in the International Cinema Section under Innovation in Moving Images was bagged by the film Jhilli (Discards) directed by 34-year-old Ishaan Ghose, son of veteran filmmaker Gautam Ghose. Jhilli, which literally means discards, has been shot entirely at the massive dump yard called Dhapa in Kolkata. Ishaan began with the idea of a documentary on Tiljala's ragpickers but had to give it up. Jhilli is no visual beauty, nor does it throw up any happy notes of music or romance and stands completely counter to the popular idea of cinema being a medium of entertainment. Perhaps this unique perspective on the idea that cinema need not only be for entertainment but can also be the director's completely distanced vision, fetched the film the top award.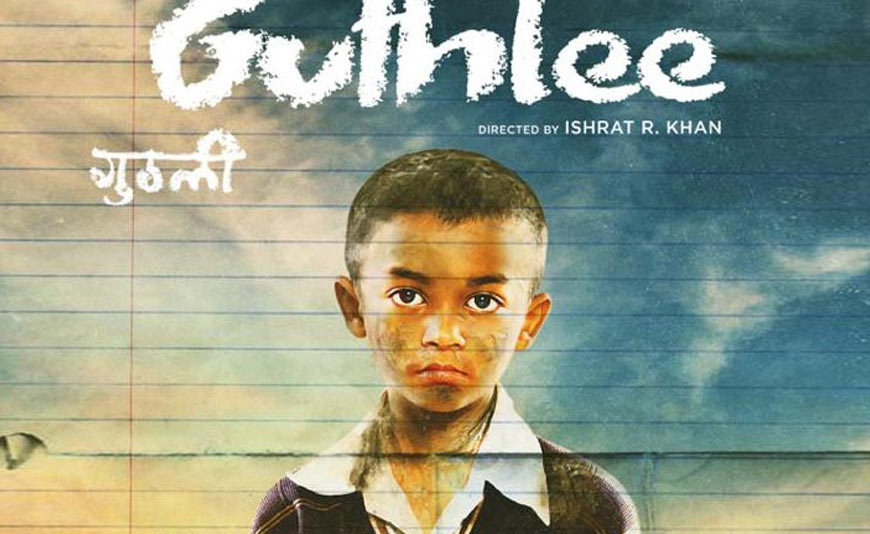 Guthlee
The Hiralal Memorial Award for the Best Film in Indian Languages went to Guthlee directed by Ishrat R. Khan and the Hiralal Memorial Award for the Best Film in the Indian Languages Competition section went to Adieu Godard, directed by Amartya Bhattacharya. Adieu Godard is a story of a pornography-addicted old man in a conservative Indian village who accidentally comes across a Godard film mistakenly rented as pornography. Adieu Godard had its world premiere at the Moscow International Film Festival 2021, one of the world's oldest and most respected film festivals. The film has also been officially selected and screened at festivals like the 26th Split Film Festival in Croatia, Mosaic international South Asian Film Festival in Canada, San Jose International Film Awards in Costa Rica, etc.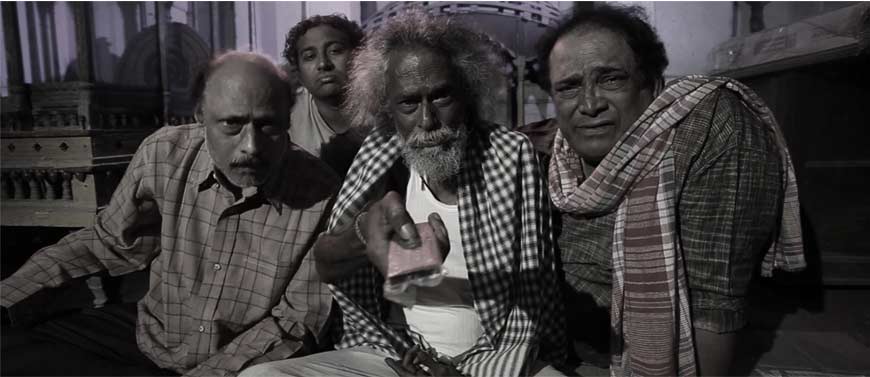 Adieu GODARD
Guthlee marks the directorial debut of Ishrat R. Khan and though it explores the very serious issue of education denied to the son of a manual scavenger, it is a delightful mix of entertainment that explores the tragedy of being born Dalit and the local headmaster's love for his ailing and old mother. Says the director, "It is not an attempt to antagonise, but rather to make people think about the fact that something that is so easy for us to provide to our children - a school education - can remain an unfulfilled dream for so many deserving children just because they belong to low castes."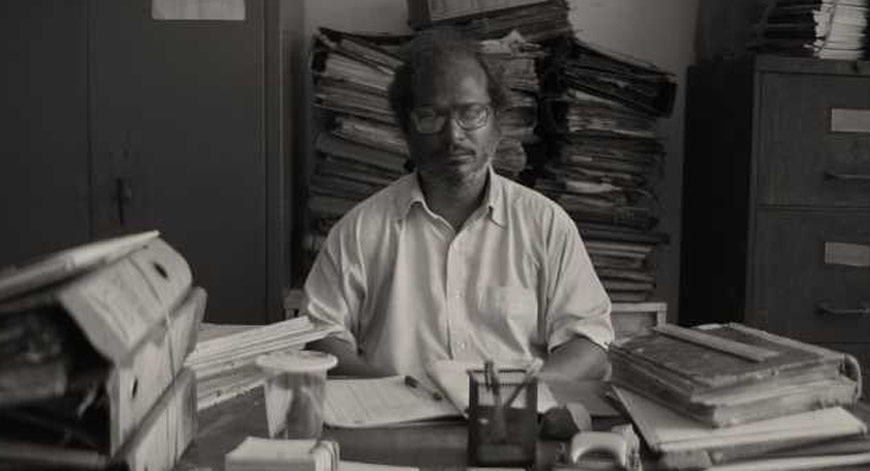 Manikbabur Megh
Manikbabur Megh directed by Abhinandan Banerjee bagged the NETPAC Jury Award among South Asian filmmakers. The film revolves around Manik Babu, a loner by nature and asocial by choice. He lives with his ailing father who is like an alarm clock for him. Manik's life revolves around his plants, his strays, a spider, ants and the house lizard. When Manik's father passes away, Manik is served a month's notice to vacate the rented house. Just when the world around him starts to fall apart, Manik meets someone who will change his life for good. He meets a cloud. The director says cinema is a medium that needs to be felt and absorbed. "People have experienced the world of monochrome in their own ways. That's where the beauty of cinema lies. It has no certainties, only possibilities."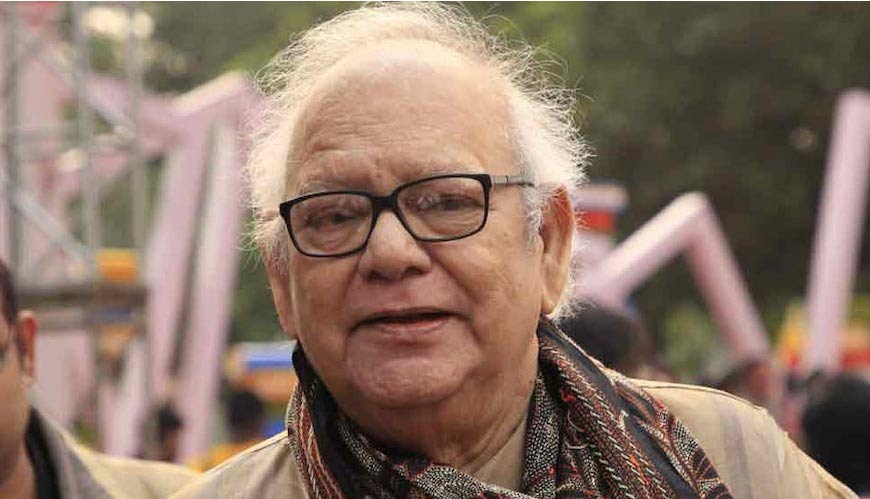 Buddhadeb Guha
The Special Jury Award for the Indian language film directed by Anurag Pati went to the film Prapti based on a Buddhadeb Guha story revolving around a love triangle set against a visually rich landscape that adds to the aesthetics of the film apart from the acting mainly by Samadarshi Dutta and Pratyusha Roslin. Prapti means 'gift', and the director aimed at making a film which was soft and subtle and completely stripped of violence. According to the director, "The audience deserves a change from blood-stained movies and that is what I wished to prove with Prapti."
Anatomia bagged the Best Director Award, The Golden Tiger, for Ola Jankowska from Poland. It is very strange, abstract and complex film narrated with animated CGI through which the story of a daughter, Mika, who visits her very ill father after many years at a hospital where the chapters are classified into different body parts shown through strange and intriguing animated figures. Her father thinks they still live together and she's a teenager. For a brief while, Mika becomes her father's companion in his befuddlement, gently guiding him through the labyrinth of his fading mind. And as she does so, she sets off on a journey through her own life.

Merging digital, 35 mm, VHS, infrared and archival footage, the sense of time and space start breaking up: the present blends with the long gone past and places reveal their far-off history and memories. In the meantime, the father's condition worsens. And thus, life and its end also begin to blur. Shot entirely in light blue-grey shades, it is a very difficult film to appreciate or understand with its extremely slow pace, and to cope with the poker-faced protagonist Mika. But the film bagged a top award nevertheless, which underscores the uniqueness of both form and content in a film targeting a very niche audience.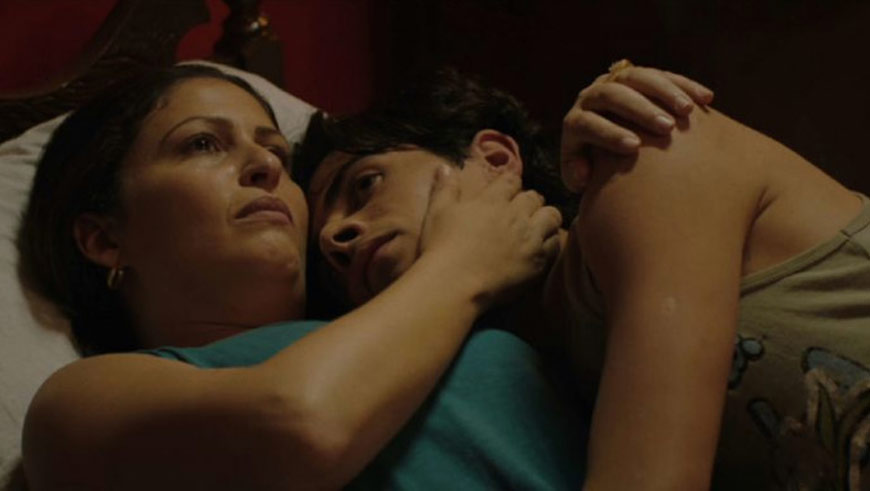 Streams
In Streams, Tunisian director Mehdi Hmili tells the story of his country's decadent society through the collapse of a family of three. The action takes place in Tunis and centers on a working-class family. Amel is a caring mother who works in a factory. She hardly makes ends meet and is extremely fond of her only son, Moumen, a young talented football goalkeeper. His alcoholic father (and former football player) Tahar spends his days drinking in a bar and humiliating both wife and son. Gradually, the reckless irresponsibility of the father slowly and steadily fragments the family held together solely by the strong bonding between the drug-addict son and the mother imprisoned falsely for adultery and then released. Through brilliant colours, the director takes the audience on a tragic tour of a Tunisian family driven further into poverty.
The Golden Royal Bengal Tiger Award for Best Indian Documentary Film was bagged by Nikke Manu Di Nikki Kataab directed by Shuchi Prasad, while the Golden Royal Bengal Tiger Award for Best Indian Short Film was given to Geru Patra directed by Shristipal Singh.