To save Rabindra Sarobar from Chhath revellers, KMC creates artificial pond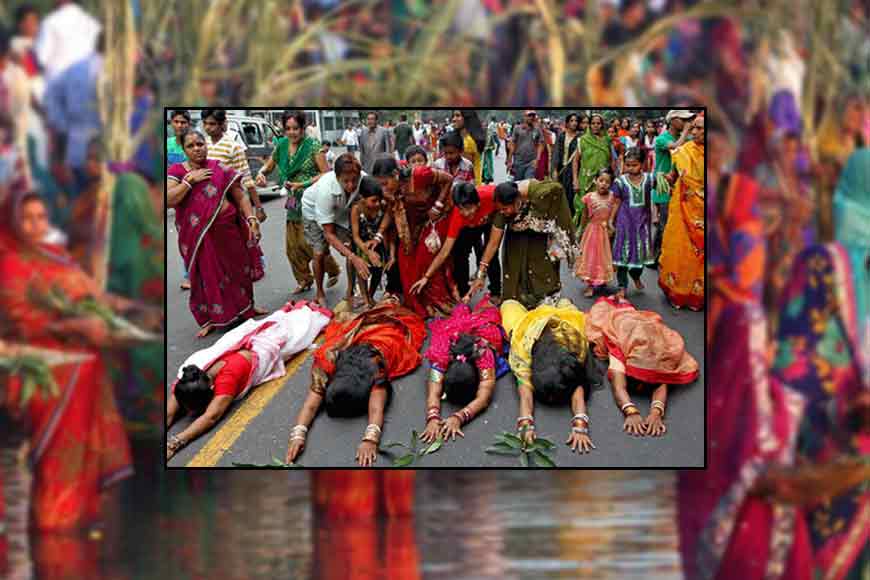 Thanks to Kolkata Municipal Corporation (KMC), a huge 3.3 lakh litre pond has been created in South Kolkata for Chhath revellers. This attempt has been made to save the Rabindra Sarobar this year from severe pollution that results every year after Chhath. Despite a ban last year, revellers had taken over the South Kolkata Lake and things were so bad that next morning dead bodies of many birds were found.
This time the state government is taking no risk. They have ordered a complete shut down of the Sarobar to everyone for 2 days and instead for the revellers made an artificial pond where they can perform rituals. This pond has come up on Tentultala Ground, off Panditiya. This will definitely help devotees who usually flock at the Lake and also protect one of the largest waterbodies of Kolkata from being mauled. Flora and Fauna will be restored. Around 70 tankers each with 5,000 litres capacity will fill up this artificial reservoir.