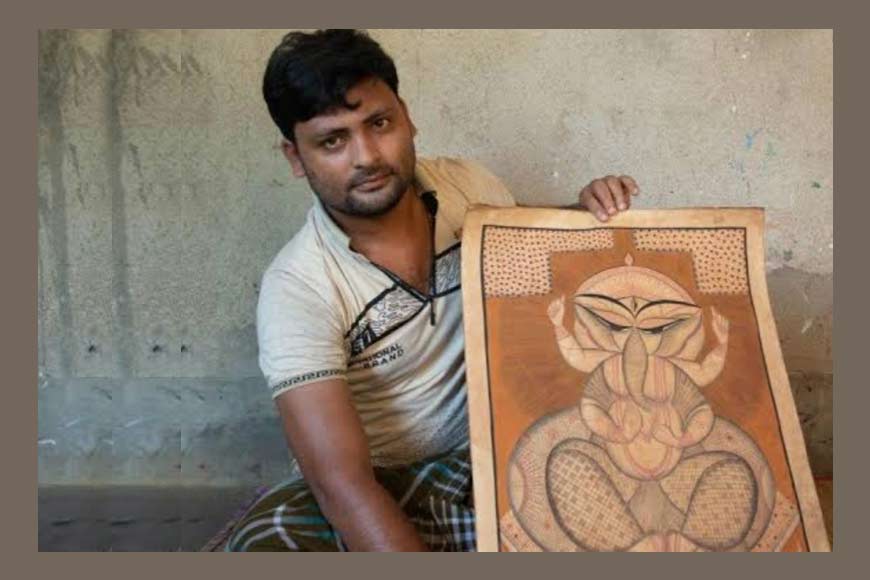 Son of a Hindu father, who made sculptures and a Muslim mother, whose family was Pata painters, Uttam Chitrakar of Medinipur had a different vision of Patachitra since childhood. A very ambitious young Patua, he started learning the art form at a very early age. When he was twelve, he came across leading Patachitra artist Anwar Chitrakar who was known for his expertise is Kalighat Pat on paper and canvas. Uttam Chitrakar picked up lessons from him and wished to bring in a modern thematic twist to the age-old art.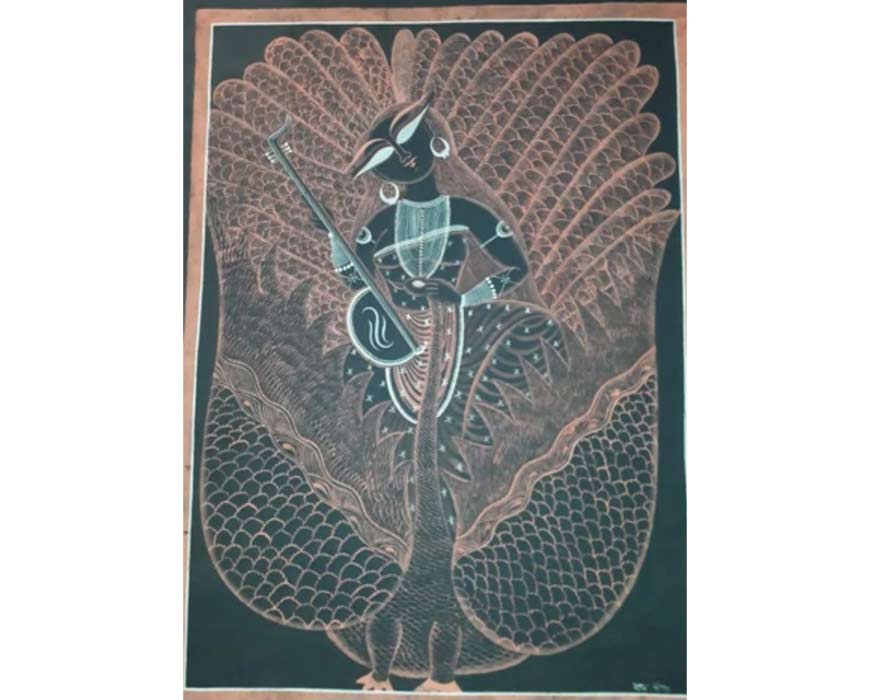 And how did he bring that modern twist? By including social activism in Patachitra. Like Figures dancing, dressed up for a night at the opera, spectacles in hand. Lovers snuggling up with each other with a nautch girl having beards, reflecting the transgender theme. A man looking up at the mirror and seeing a reflection of him that looks like a woman. In a matrimonial scene, the bride is seen again as a trans person and happily in love with the groom. Uttam Chitrakar said from Medinipur: "Some people think my figures are males, some feel they are women. But I wish to highlight the rights of the Third Gender, who should enjoy equal rights like all."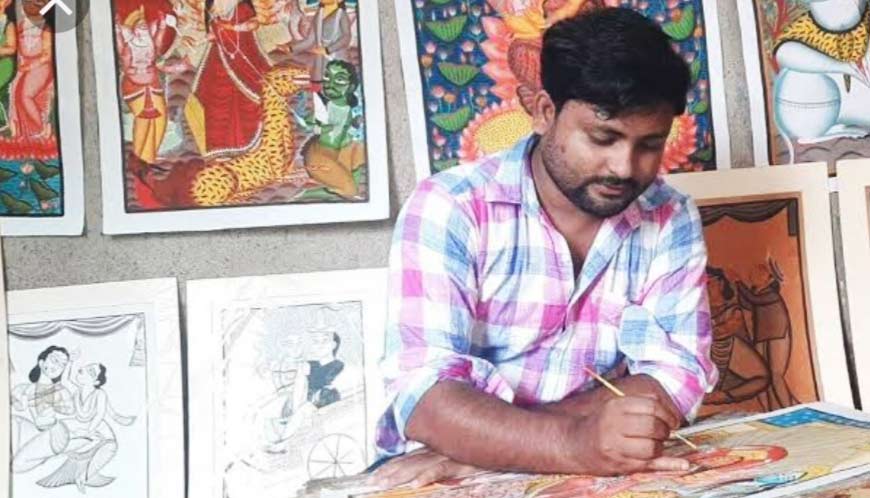 Youngest of seven children, he was reared in a poor family of artistes and had to fend for himself from the age of 17. He was self-taught at first, and started selling his works at Hosto Shilpo Mela in Kolkata, a handicraft fair run by the State Government of West Bengal. His Pata Chitra paintings were so unique, that he started getting commissioned work from many corners. His paintings have found place in well-known art galleries and exhibitions across India. Recently, they were seen at an upcoming show featuring folk and contemporary art — presented by art and craft establishment, Baro Market — at Method Art Space in Mumbai's Kala Ghoda.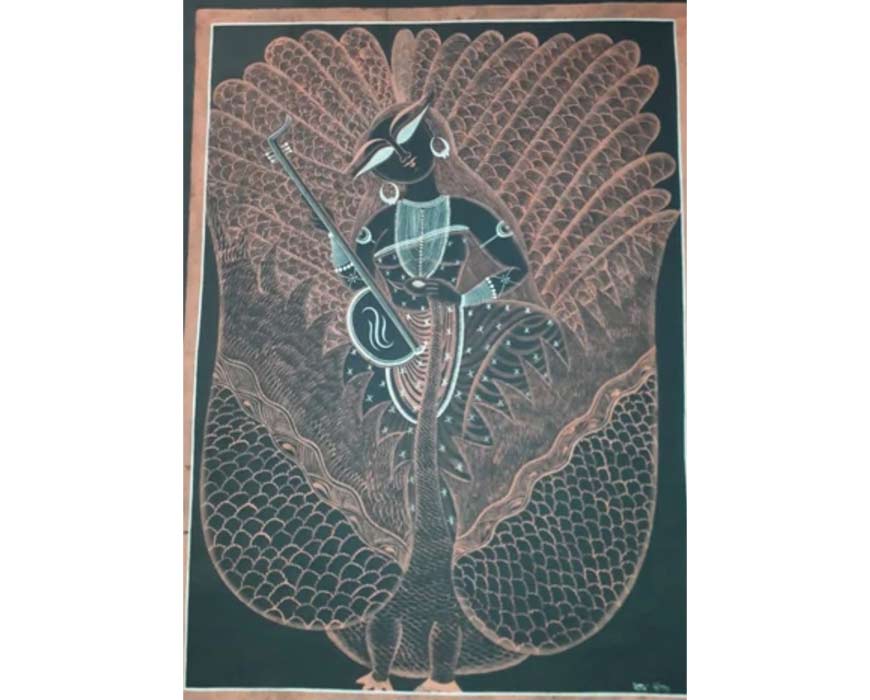 Uttam's Patachitra has a lot of layered nuances. The scroll painting of Kalighat that started centuries back, in the 18th century to be precise, today finds a narrative twist through his scroll painting. They are like a visual socio-cultural commentary of the times. His work is impressive because he has shown the courage, despite coming from a lower middle class uneducated background to work with themes that many are uncomfortable to work with. "I have tried to turn Patachitra into contemporary success. I have transformed the "Babu-Bibi" concept to "Babu-Babu" or "Bibi-Bibi" concept. It is all about love, not just about sexual inclination," signs off Chitrakar.