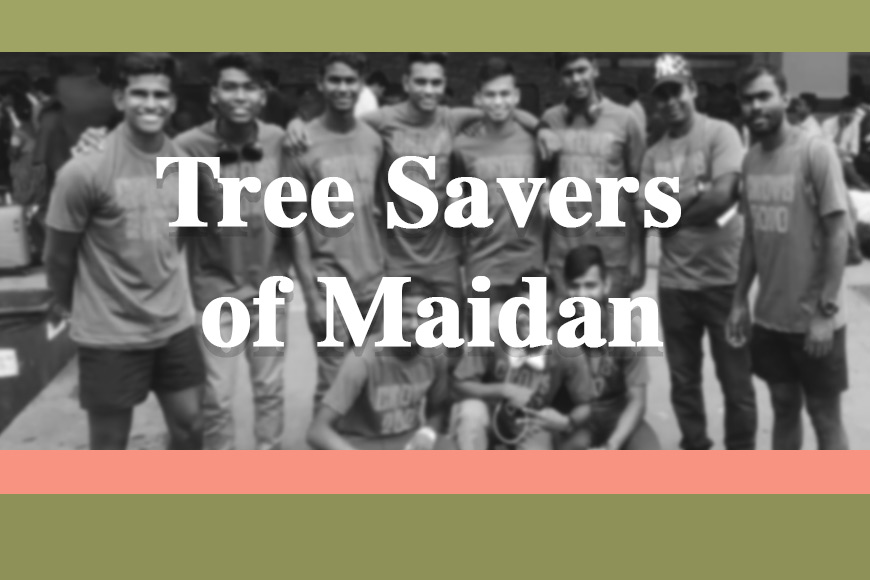 They are known as the Jungle Crows, but do not confuse them with any birds hovering on the Maidan, the Lungs of Kolkata. Rather, they are our very boys who are led by a visionary Briton to play Rugby! Yes Rugby, and not Football. In 2007, Paul Walsh, who had served in the British High Commission before starting his own Foundation, Jungle Crows, in 2004, was invited to take a team to London to play rugby, part of an initiative by the UK charity, Tour Aid. They were to play in the Nations Cup, an under-14 tournament for teams from disadvantaged backgrounds. The team primarily made up of tribal children in their very first tournament went on to win the cup beating Langa Lions from South Africa 19-5 in the final. And yes, that was incredible!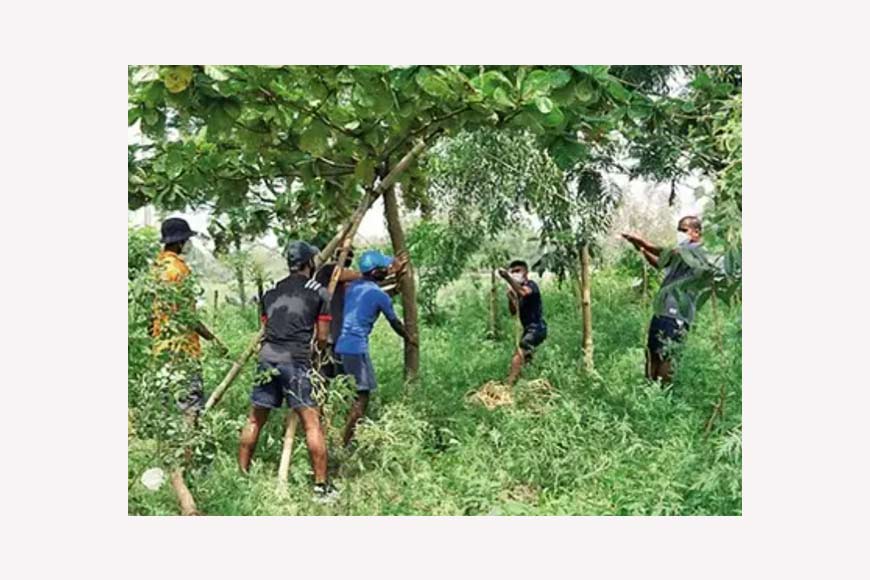 The team members helping to clear the fallen trees
Now Paul Walsh and his team is back again, this time to return the greens to Kolkata that has been badly ravaged due to Cyclone Amphaan. Walsh had been going to Maidan every Saturday morning for 15 years to oversee the training of his Jungle Crows rugby team. He is now not just training the hundreds of boys and girls of his foundation to a game of rugby, but with a group of players, they are cleaning up the mess left behind by Cylone Amphan and replant some of the trees partially uprooted.
The place where they usually play is the patch of Maidan opposite to Ispat Bhavan on Chowringhee. The place is now littered with shattered trees. Some of the old priceless trees, along with many young trees that Jungle Crows had planted around the patch of green they had adopted as a rugby field, had been uprooted. While some large and really old trees may be difficult to save, the partly damaged younger trees could be salvaged. Accordingly, the team did cut off sections of the tree top that were damaged and then pulled the trees into place. That way they saved many trees instead of felling them.
This is indeed a crucial step to help Maidan spring back this monsoon to its original greens. If all clubs lining the Maidan can pitch in to restore the partially broken trees and clean up the litter as well as plant new saplings before monsoon, the place will look greener again. That's how you heal a wound and that's how the Rugby Team is triumphing over the destruction caused by Cyclone Amphaan