Treeman's Diary: 'Green Wheels' reaches 500 schools across the globe with 'Plant a Tree' mission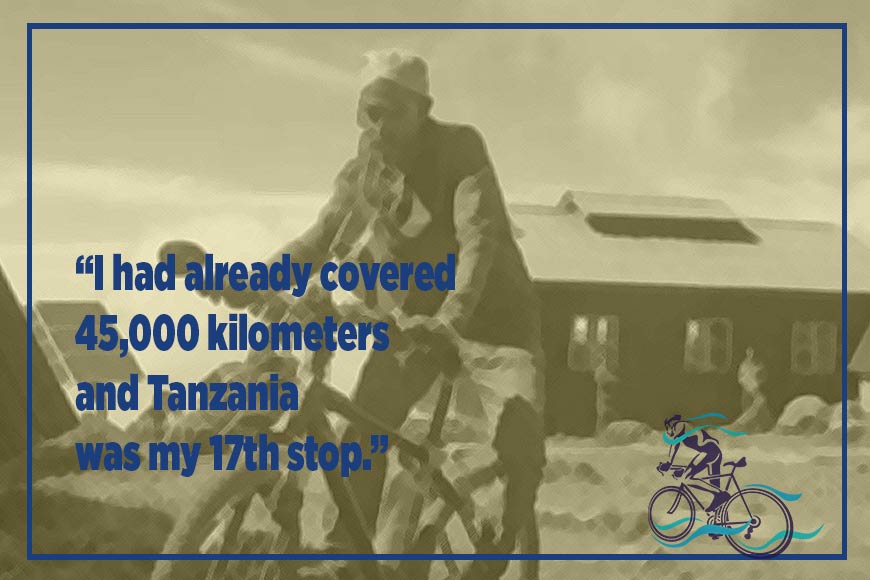 We were surrounded by a large crowd of porters, cooks and guides who were accompanying different climbers. Some were on their way to scale Mount Kilimanjaro and others descending after conquering the peak. My skin colour was similar to the Tanzanians. Besides, Benson's mother had tied my long hair into fishbone braids when I was at Arusha, making me look like a Tanzanian. The porters and guides were mistaken by my looks and they thronged to me, speaking excitedly in Swahili.
I know barely 10 or 12 words in Swahili so whatever they said was beyond my comprehension. I had to explain that I was a solo cyclist from India and that I have been a globe-trotter, travelling on my bicycle since 2011. I had already covered 45,000 kilometers and Tanzania was my 17th stop. I told them I was travelling to sensitize the masses about the importance of planting trees to keep this planet inhabitable. In every country wherever I stopped in any city, town or village, I made it a point to visit the local educational institution, be it a university, or college or even school, and requested the authorities to allow me to showcase my presentation. My message is simple and loud. I ask my audience to make a sincere pledge to plant a sapling and take care of it till it grows into an adult tree. So far, I have been able to show my presentation in more than 500 institutions.
I explained my mission, 'Green on Wheels' to my listeners in English. The local guides are very proficient in English. The porters can understand English very well but many of them lack the confidence to speak the language. In Tanzania, Swahili is the national language followed by English, which is the officially recognized second language taught in all educational institutions. Kilimanjaro trekkers come from all corners of the world hence the local helping hands are quite comfortable communicating in English. Despite that, Bruno, my guide was translating my speech in Swahili while fixing his bicycle. I looked around and noticed many trekkers flocking to the area and listening to what I was saying. An Australian trekker wondered how the Kilimanjaro trek could be part of my solo cycling mission to spread awareness about planting trees. She did have a point there. I said, I love mountains and have been part of several trekking missions in my country, ascending various Himalayan ranges. I have taken formal training in climbing so when I came to Africa as part of my mission to convey the importance of planting trees, I felt a strange tug in my soul to explore the 'Mountain of Moon.' During my sojourn in Tanzania, I felt the atavistic call of the majestic Kilimanjaro and it was too strong a call for me to ignore. I decided to tag along my constant companion, Chetak, my bicycle, for this mountaineering adventure.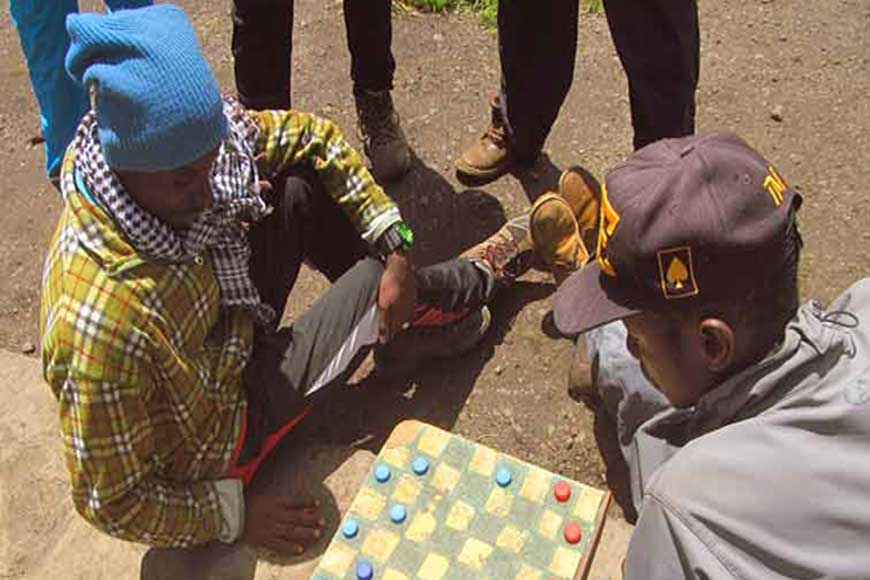 I cleaned my bicycle chain with a toothbrush and applied oil for smooth running. Next, I checked the tyres and tubes of Chetak. I fixed the national flags of Tanzania and India on the handle of the bicycle and rode it to check if everything was working perfectly.
Meanwhile, I noticed a crowd assembling under the Herombo Hut signpost. People were singing and dancing ecstatically. Many local porters who had descended with a group of mountaineers after a successful mission, were singing in Swahili and dancing merrily. A couple of trekkers joined them in no time. The music was esoteric and had a catchy beat.
I was still trying out my cycle when I noticed the nine-member Indian trekkers' team, who I had met earlier, were at Herombo Hut. We all joined the jamboree and then went for a round of coffee together. During the break, we chatted and it turned out that we had common friends who were into trekking and adventure trips. As I returned to my shack, I found a new guest who was going to share the hut with us. He was Kaito from Japan and he was going to climb Mount Kilimanjaro solo.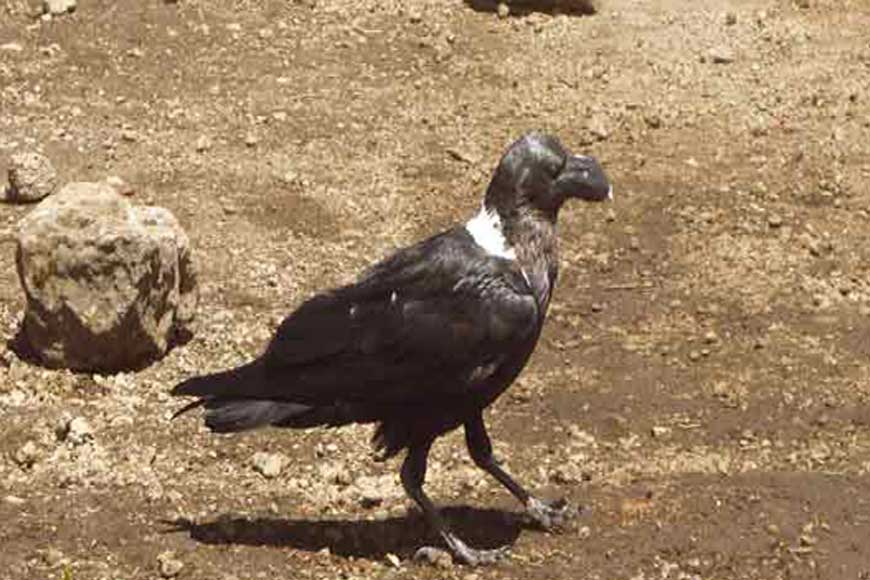 I spent the evening walking in the vicinity of the camp. The acclimatization session seemed to have gone well for me so far. Many mountaineers from different countries including France, Canada and Norway seemed fascinated to know that I would take my Chetak atop the mountain. They clicked photographs of my bicycle. Members of the Australian team invited me to visit their country. I had Ugali for dinner. Ugali is a dish made of maize flour (cornmeal) which is poured in measured quantity in boiling water. The flour has to be stirred continuously until it forms a dough and sticks together. It is also known as maize porridge. I had it with chicken stew and lots of raw salad. My roommate Kaito had problem adjusting. I advised him to drink plenty of water. I went to bed at 9.30 pm. This was my second night at Herombo Camp.
Story Tag:
Sports in Bengal, Bengali Cyclists, Ujjwal Pal