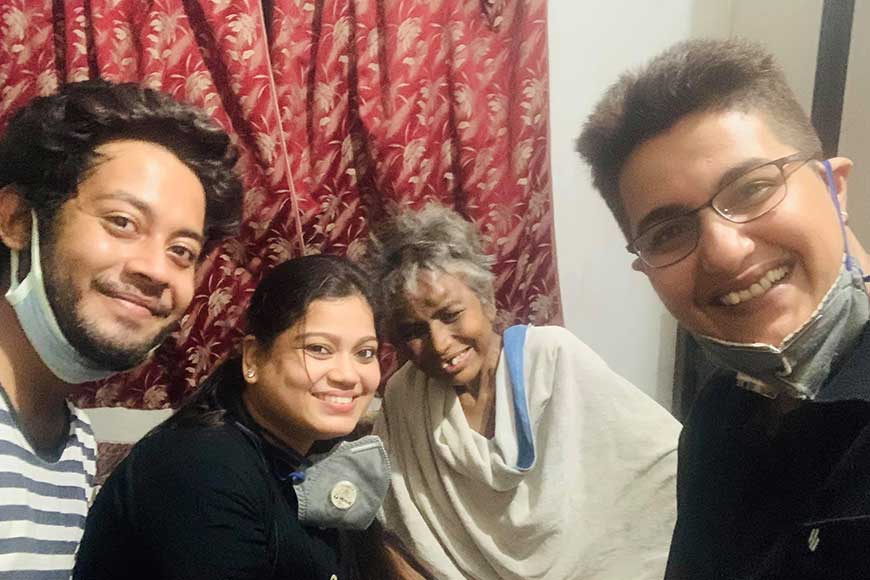 They have proved that even in times of an infectious pandemic, they haven't given up the humanity, kindness and sense of service. Priyanka Mitra and Priyam Dutta have been rescuing abandoned and sick people from the roads when rest of the neighbourhood are shunning them in fear of getting infected. On World Humanitarian Day, hope residents of Kolkata will learn from their inspirational work and come forward for their fellowmen.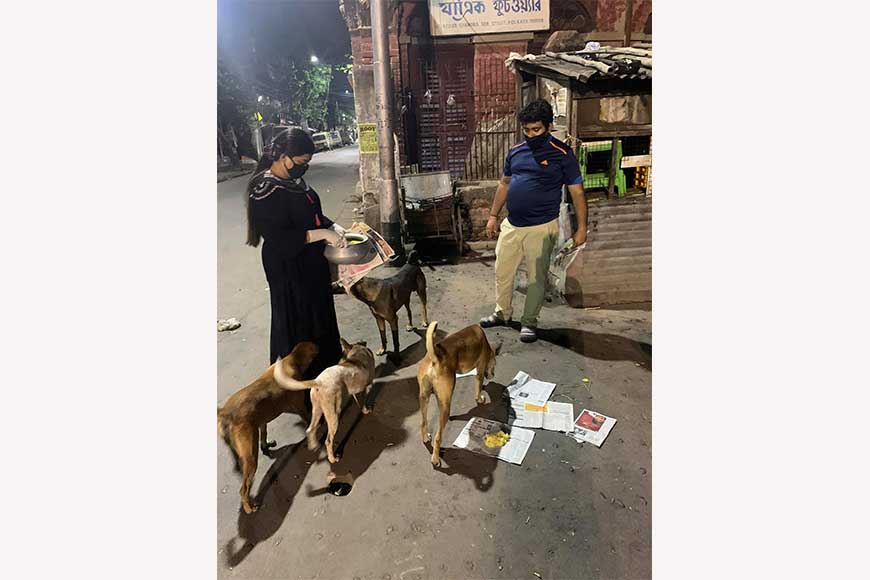 By now they have already rescued seven people from the streets of Nagerbazar, Amherst Street and Maniktala. Of them, one died as he was lying on the roads for almost 14 days with none to help, till these two women came as messiah. He had severe infection. However, even before COVID-19 pandemic struck, these two women had been rescuing humans and abandoned animals, tending their bruises and nursing them to health. Mitra works in a telecom company and lives with her mother in Baguiati. She is posted in Odisha but returns to Kolkata every weekend when she teams up with Dutta to serve the needy on the roads.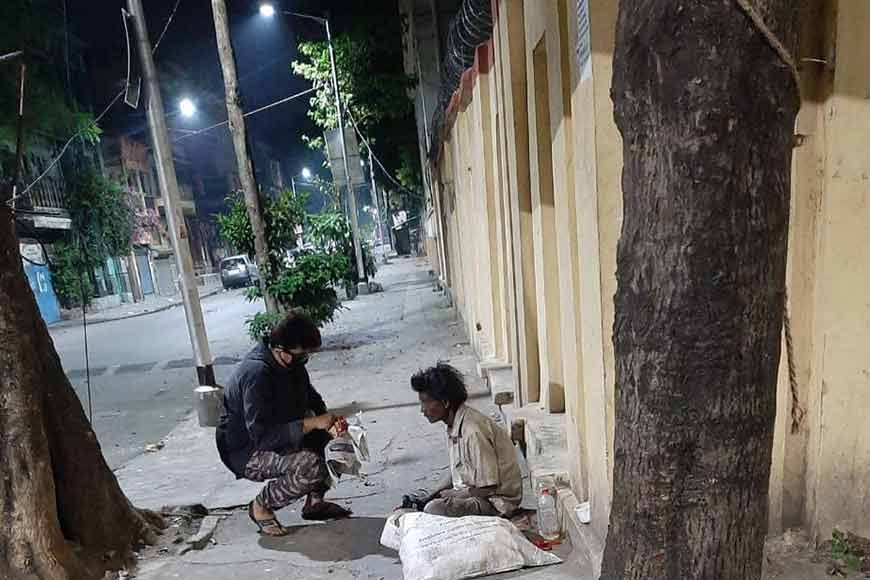 She has been working from home during the lockdown and the number of "cases" they have handled has thus gone up. While Dutta is a single mother. She lives with her 13-year-old son and father. She has been supporting Mitra outside her professional job as a physiotherapist. On June 4, they got a call from Baguiati PS to help them admit an abandoned man to RG Kar hospital where he was diagnosed with "severe malnutrition". They kept visiting him till he was back on his feet in four days and discharged. The two have rescued hundreds of men and women lying incapacitated on roads in the past five years.
But the work is not easy. Even for the first time when Mitra had attended to a dying old woman infested with maggots from within the Indian Botanic Garden, she was ridiculed by her friends. However, undeterred she continues on her mission. Both Mitra and Dutta have always used gloves as their work involves touching strangers often covered in dirt and at times cleaning maggots at the risk of getting infected themselves. These days, they have started wearing masks in addition to the gloves. Despite having parents and children back home the two continue to serve mankind even though in the process they might get exposed and infected by the virus. But as they put in: 'If they were our family members, we would have helped them. Isn't it?'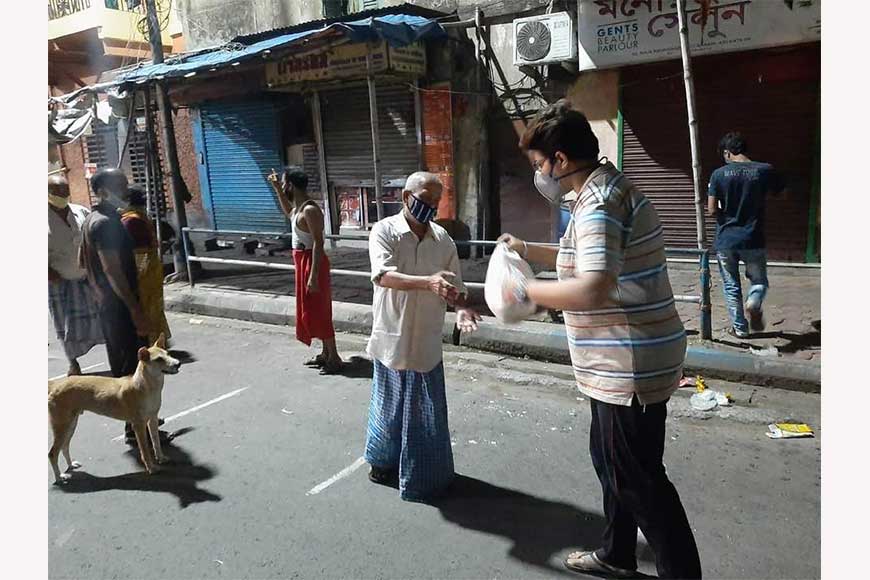 Both had a life of struggle. To fund her college education, Mitra gave tuitions and sold Oxford dictionaries and recipe books for a commission of Rs 30 a book in Howrah and Salt Lake. While Dutta, had her own set of struggles in her married life. She found a way to support her family by learning physiotherapy. The two have been taking uncared and unclaimed men and women to government hospitals where treatment is mostly free. The two bear any extra expenses. And yes, their work is rewarding in a different sense. When the abandoned people they care for are back on their legs and bless them, when they save lives from the hands of disease and abandonment, the smile on their faces bring the best blessings in their lives for sure. We hope Kolkata will produce more such men and women who will stand by humanity in this hour of crisis.
Picture Courtesy: The Telegraph