U Ray & Sons - Upendrakisor was not just a storyteller, he was a scientific genius!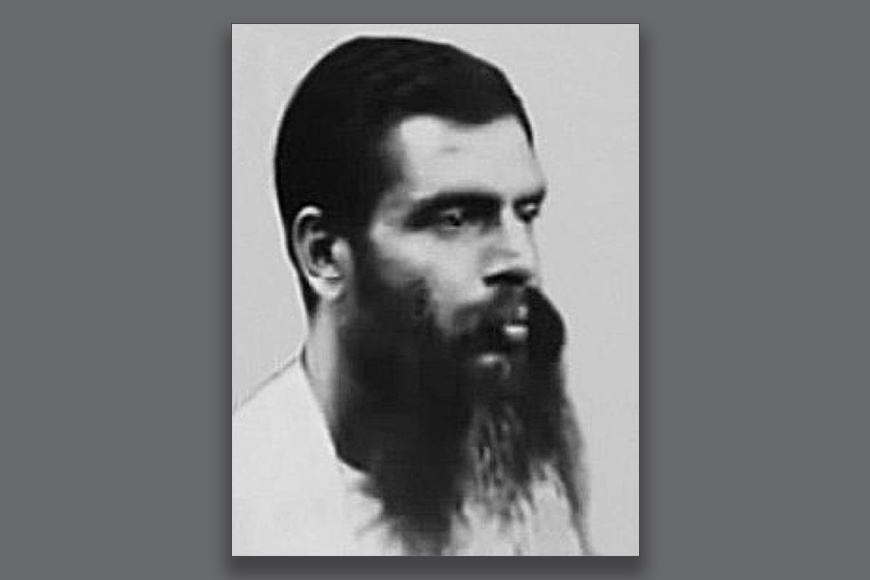 If Upendrakisor Raychowdhury reminds you of Tuntunir Boi or Goopi Gayen Bagha Bayen, then you probably know just a fragment of a huge planetary genius that Upendrakishore was! No wonder his son Sukumar Ray and grandson Satyajit Ray inherited his multi-faceted talents --- as it is said, genius and intellect flow in the genes. Upendrakishor was all in one -- an explorer, a painter, musician, and of course one of the best storytellers that Bengal has ever produced. But there was another side to his talented identity, and that was the scientific and technical soundness, which Bengal or India hardly has ever explored. His meaningful contribution to the world of printing and print processing is something least traversed, yet something that will make any Bengali proud even today.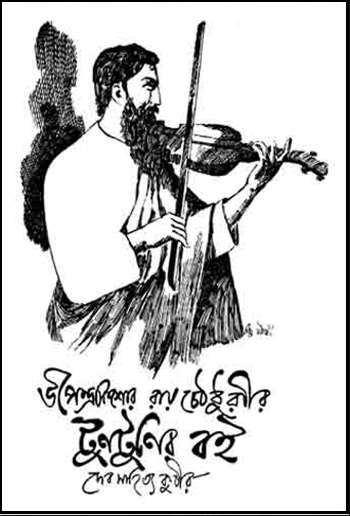 In the 19th century when British India could never even think of a 'native' setting up the art of print technology, Upendrakisor did the unthinkable. U Ray & Sons came up and as his grandson Satyajit Ray states in one of his books: 'Upendrakisor was a combination of scientific enquiry, artistic invention, and the best that art and literature had to offer. He played the violin and pakhawaj and dabbled in the science of music while composing devotional songs. He indulged in photography and its science and conducted original research in printing technology. He wrote extensively for children and retold stories from epics. He painted and sketched innumerable pictures and looked into the heavens with his own telescope.'
May be Upendrakisor's love for photography threw him into the world of printing. He started taking keen interest and delved deeper into the science of the halftone process. He began with securing books and periodicals and instruments from the West. This gave him the scientific grounding for his expertise in the photo process. Born in a zamindar family of Mymensingh in erstwhile Bangladesh, Upendrakisor Raychoudhury later arrived in Kolkata for higher studies. By the time he was in the city, Kolkata had turned into a hub of social awakening and a centre of academic, literary, and artistic activities. It had begun to enjoy the fruits of missionary efforts put in by Raja Ram Mohan Roy, Pandit Ishwar Chandra Vidyasagar and other luminaries. Even Rabindranath Tagore's work was blossoming.
Even before his graduation, his first short story for children appeared in Shakha in 1883. It was followed by Shakha O Shathi and Mukul. Raychowdhury not only contributed to short stories but also wrote about the mysteries of science, illuminating the minds of the young. He supplemented these writings with his own illustrations. His approach was very scientific, even in the instruments he played, he always explained the technology behind these instruments and their scientific nuances.
As his illustrations were primarily in painting and water colours, the wooden and metal blocks of those days were not adequate to express his thoughts in his books. While working on Cheerleader Ramayana or 'Ramayana for the young' in 1897, he started mastering the art of block making and the process of producing halftones. He started sourcing books and machinery from England to be able to do so in a short span of time. Around this time, according to an advertisement published in a local daily, Raychowdhury was operating as a photographer and a block maker under the name of U Ray, BA, Artist. He gives the following ad:
HALF-TONE BLOCK AND BROMIDE ENLARGEMENTS OF THE HIGHEST QUALITY ONLY
Half tone block from photograph etc At Rupee One
U Ray, BA, Artist.
38-1 Shibnarain Dass Lane, Calcutta
However, one of his greatest achievements was invention of the Screen Adjustment Indicator – a device to mechanically ascertain the distance of the screen. A photograph of this instrument was carried in the book The Half-Tone Process by J. Verfasser and later Penrose Company patented the product. Prior to this, the exact distance of the light sensor or the film and the screen was manually set, making block making dependent on individual experience. The invention helped in the automated adjustment of the screen, which made it easier for an operator to adjust his process camera. Raychoudhury observed: "Anyone with good knowledge of photography can now make a negative with the help of a Screen Adjustment Indicator …………(with this apparatus) the average quality of work, on the other hand, will be improved, owing to the element of uncertainty being eliminated." And thus, was born in 1910 U Ray & Sons, a printing–publishing firm. That year saw the publication of one of his timeless creations, Tuntunir Boi and in 1913, the magazine for the children – Sandesh.
Story Tag:
Upendrakisor Raychoudhury