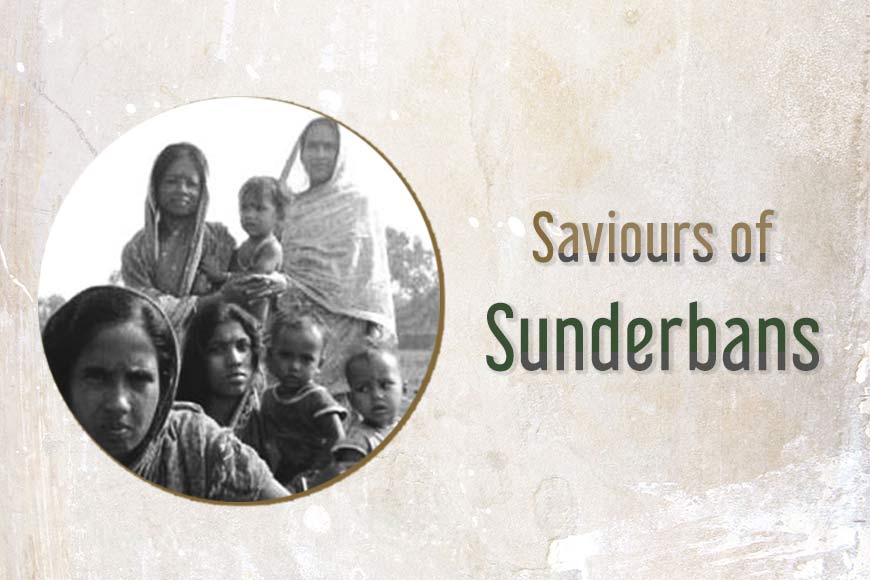 Groups of women across several remote villages in the Sundarbans have added one more task to their long list of daily chores. Besides cooking, taking care of the family and keeping their mud huts tidy, they venture out to catch lobsters and crabs in the muddy shores. Their adventures sometimes turn into bloody tug-of-war between these women and crocs. These very women work in tandem with their male counterparts to repair damaged dykes and houses after the cyclone subsides.
The devastation caused by Aila, which had struck the tidal country in 2009, had served as a wake-up call for the five million residents of the region. The cyclone had left about 150 people dead while over 40,000 homes were swept away. The influx of saline water rendered the soil unfit for agriculture forcing the men to migrate to places like Kolkata and Mumbai to work as daily wage labourers. The women, who were left behind in charge of their homes and hearth somehow managed to make ends meet before Amphan hit the coastal areas and devastated their homes and livelihood as well.
Hence, after Amphan hit them hard, the women have taken up the responsibility of saving their rapidly eroding coastline. "It is time for us to do something. If we do not plant these trees, we will vanish – that's the buzzword. Led by Prasenjit Mondal of Sundarban Foundation, who has been working with Tiger Widows for many years now, these women have selected the far end of Bali Dweep in Gosaba where they have started planting one lakh saplings. What has given their effort a fillip is support from government and non-government agencies that are aggressively promoting the re-plantation drives through the enforcement of the Mahatma Gandhi Rural Employment Guarantee Act (MGNREGA). Not only are the women getting paid for rearing mangrove saplings, they are also getting 100 days of assured employment as they plant them.
These days it is common to see women standing in knee-deep fresh water nurseries set up near their homes where they first rear the saplings. It takes around 45 days for the saplings to become strong enough to then be replanted in nearby rivers beds for another 15 to 20 days which is when they are gradually splashed with saline water so that they are able to survive on the coast. The entire process takes around two to three months. Once the saplings seem to be growing fine and are strong, they are transplanted on to the banks to build the green embankments. The mangrove takes about three to four years to grow into a tree.
The mangrove saplings are very fragile and many die before even they are introduced to saline water. It is a rigorous process and hence community involvement is very crucial. Awareness and a better understanding of the environment have certainly changed attitudes around here.
Story Tag:
Sundarban, Mangroves, Environment