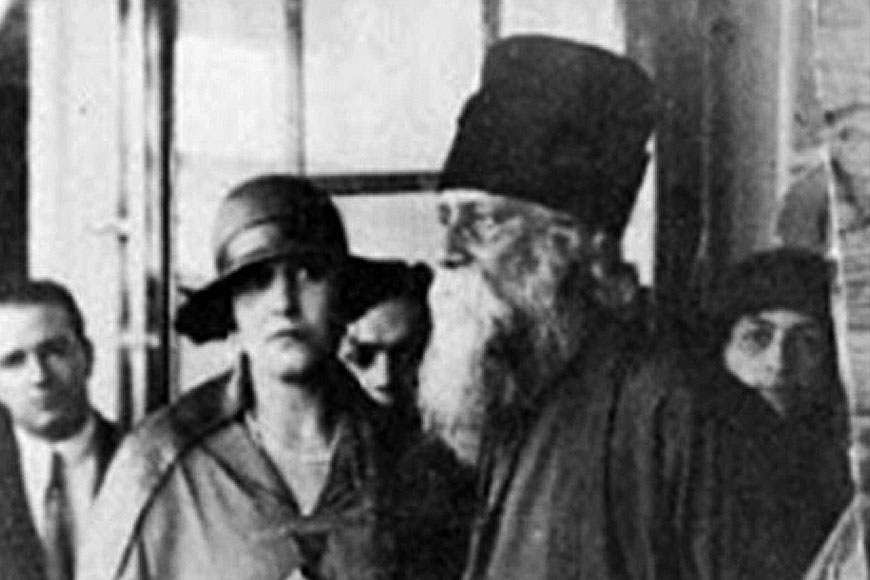 Victoria Ocampo had read the French translation of Gitanjali, shortly after her own marriage to a famous Argentinian lawyer in 1912 broke off. Interestingly, her marriage broke off on the very night of her honeymoon. Ocampo, born in 1890, was so moved by reading Gitanjali that it was impossible for her to not to meet Tagore who had finally arrived near.
Victoria Ocampo was an unusual woman. She was exquisitely attractive with chiselled features. Though a product of a rich, conservative family, she was a liberated and emancipated young per-son who had defied society by wearing pants and smoking in public. When she saw Gurudev in his pitiable physical condition, she immediately offered to take him to her villa, 50 km away in a more congenial and quiet surrounding.

There was one hitch though – her father put his foot down – he was not ready to let a male for-eigner live in the same house as his daughter. So Victoria went to an elderly relative who owned a house four blocks away near the river and rented it from him for a week. Tagore and Elmhirst moved in aided by a retinue of Ocampo's chefs and servants. Tagore's initial reaction to his arrival in Argentina was intriguing. He had expected to meet 'Gauchos' on the streets of Buenos Aires. Instead, he was being welcomed by a modern European styled city, built by French and Italian architects. He however loved the salubrious environment, further enriched by Victoria's captivating hospitality and charm. Tagore was 63 years old then, Victoria was only 34. By that time, she was an accomplished writer, and mostly wrote in French, though she knew both English and Spanish well. She was also a gifted pianist and the grand piano in her villa was a testimony to her music skills.
What was to be a week's stay for Tagore, turned into two months, but Tagore somehow loved this stay and was not worried that he had to stay so long. But how did Victoria afford the extended stay? It is said that she sold off her pearl necklace!
(To be continued)
(Inspired by A random Walk in Santiniketan Ashram by Sushanta Dattagupta)
Story Tag:
Rabindranath Tagore, Victoria Ocampo