Video of two self-taught school children gymnasts from Garden Reach goes viral! Today they get a call from SAI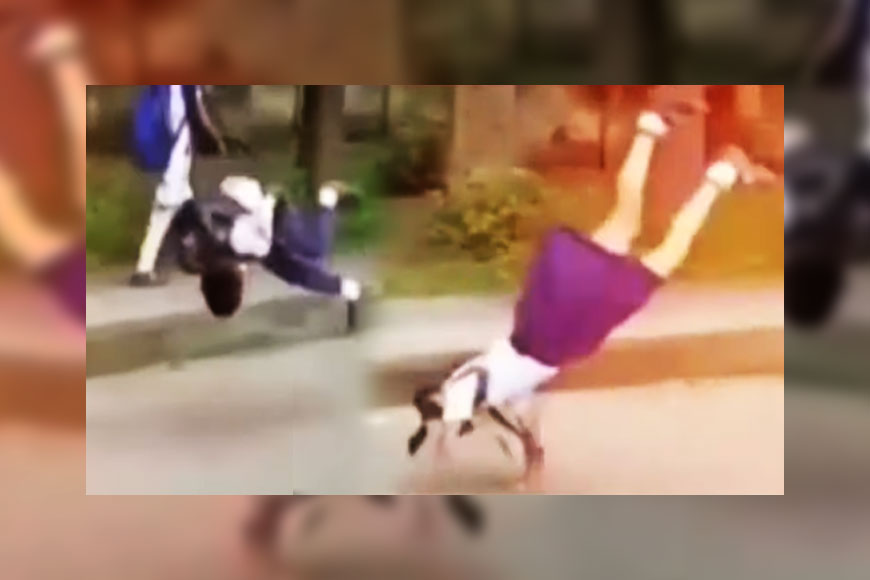 They are just 12-13 year old school kids. Yet their antics on Kolkata streets on their way to school that went viral on a video earned them a place at the SAI or Sports Authority of India. Jashika Khan and her classmate Md Eizazuddin never knew that a series of their cartwheels and somersaults that they performed while going to school would turn them to international sensation!
And now SAI wishes to train these two children as they believe they have a huge potential and can turn to great gymnasts. After all world-famous gymnast Nadia Comaneci has also praised them through Twitter. The children come from humble backgrounds with their parents either a tailor or a labourer. Yet they have the passion which their dance teacher recognized. Though he had asked them not to perform on hard asphalt, they did and instantly became famous!
Wish the duo a happy journey ahead and hope one day they will turn into great gymnasts of India.