Want to meet Abanindranath Tagore's grandson? Be at MAYA Art Space tomorrow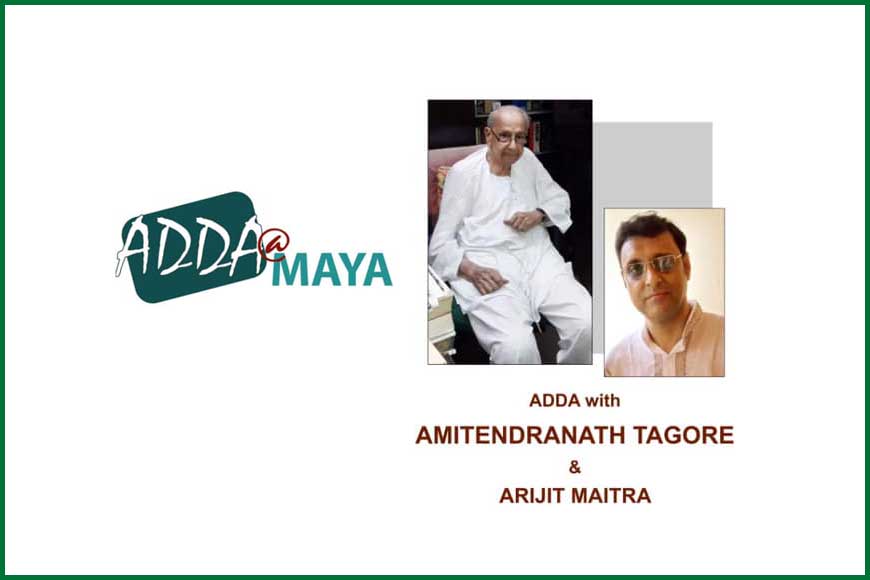 He celebrated his 98th birthday on 9th October this year. Yet, Abanindranath Tagore's grandson Amitendranath Tagore is so passionate about his work and stories of Santiniketan and Chinese artists, that he decided to share them at an informal adda at MAYA Art Space. MAYA has been organising the quintessentially Bangali adda regularly to bring out hidden stories of personalities, talents and even inspiring journeys of individuals.
Amitendranath Tagoe is not an artist like his grandfather. Rather he is an expert in Chinese language and was the student of famous Chinese Professor Tan of Visva Bharati. For years he has travelled USA and taught in various foreign universities. In Oakland, he even shared some of the world's famous Chinese Scroll paintings that he has in his possession. He will not just speak about his work, but also share with the audience personal stories of Jorasanko, his grandfather Aban Thakur and how was it to grow up in a huge mansion and later in Santiniketan. So be there, to listen to these untold tales at MAYA Art Space tomorrow.
Address:
MAYA ART SPACE
Mohona, 329 Shanti Pally, Rajdanga
Call: 9836069987