WBTDCL's Puja Parikrama package is the ultimate Durga Puja experience - GetBengal story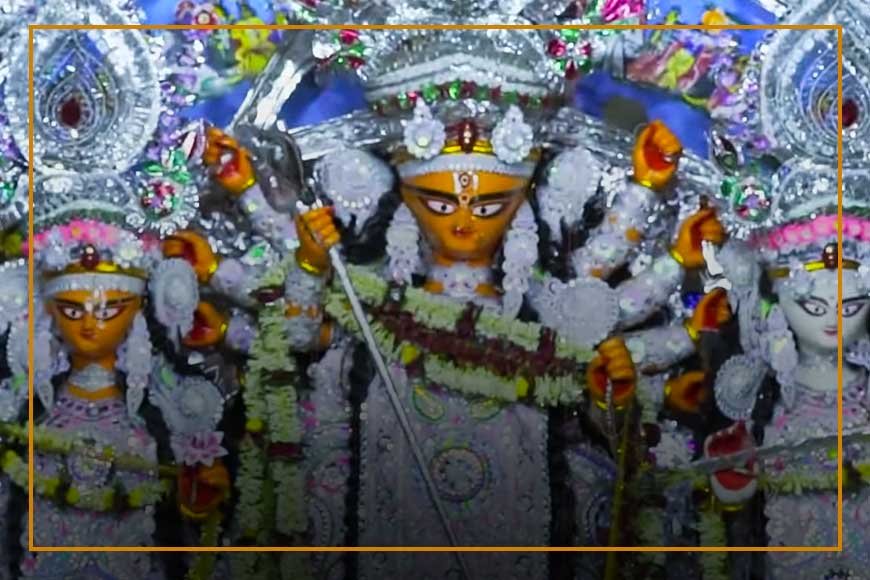 Durga Puja is the largest festival in West Bengal, and one of the largest in India. But this simple sentence says nothing.
As a visitor to our beautiful state, or even as a resident, unless you have been on a 'Puja Parikrama', or tour of Durga Puja pandals in West Bengal as a whole, you cannot possibly know what this festival stands for, or what it means to Bengal and Bengalis.
Inducted into the UNESCO's list of Intangible Cultural Heritage of Humanity in 2021, Durga Puja represents an explosion of sights, sounds, colours, smells, and emotions that is impossible to describe in mere words.
But this much we can say – this isn't just a 'puja' comprising religious rituals. In Kolkata at any rate, Durga Puja is possibly the world's largest publicly funded open-air art exhibition, and the entire city is its gallery.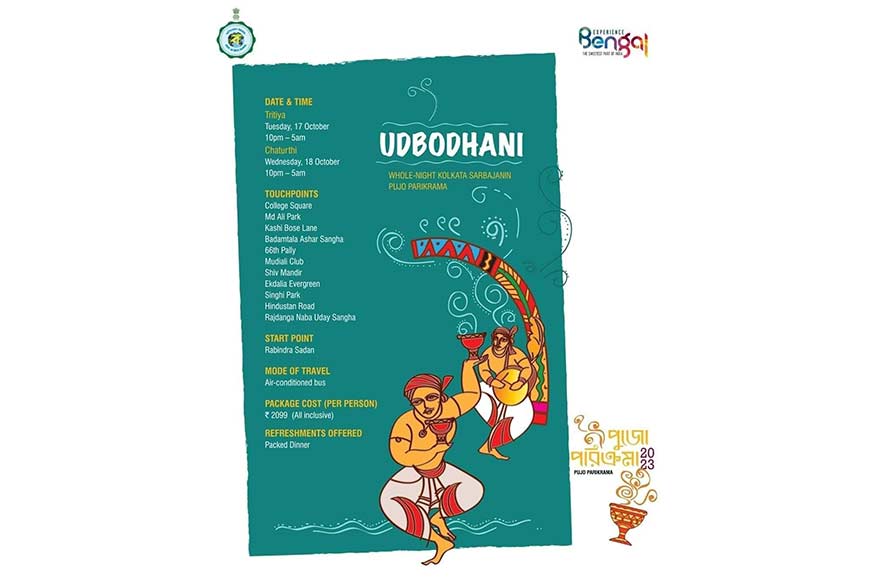 Once you book your seat on Puja Parikrama 2023, organised by the West Bengal Tourism Development Corporation in collaboration with the state Department of Information & Cultural Affairs, you will know exactly what we mean.
Obviously, there is more to this tour than just Kolkata. Beginning October 17, 2023, the programme offers you a tour of various puja pandals and venues, the likes of which you have never seen before. All of it in the comfort of an AC bus.
Just to give you some idea, here's the itinerary:
October 17 & 18, 10.00 pm-5.00 am (all night): Sarbojanin Pujo Parikrama
This covers some of the largest and most popular sarbojanin (public) pujas of Kolkata, such as College Square, Mohammad Ali Park, Kashi Bose Lane, 66 Pally, Badamtala Ashar Sangha, Ekdalia Evergreen, and Singhi Park.
Just as a bit of trivia, the first sarbojanin Durga Puja in Kolkata was held in 1910 on Balaram Bose Ghat Road in Bhawanipur's Patuapara area, organised by Sanatan Dharmotsahini Sabha. In kolkata, as elsewhere in Bengal, sarbojanin pujas had their genesis in 'baroyari' pujas, which you can read about here.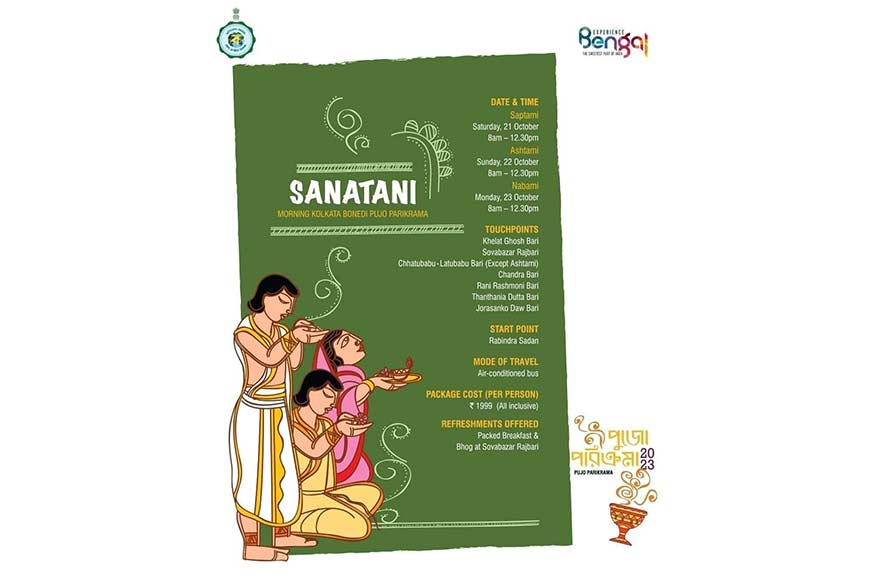 October 21, 22 & 23, 8.00 am-12.30 pm: This is Sanatani, a tour of some of Kolkata's most famous private residential pujas, mostly performed by descendants of the old aristocratic families who exerted considerable influence over Kolkata in the 18th and 19th centuries. Among them are Sovabazar Rajbari, Khelat Ghosh House, Rani Rashmoni's house, and Thanthania Dutta Bari.
Once again, here's some more that you can read on this subject.
October 21, 22 & 23, 7.00 am-8.30 pm: Hooghly Safar, a day-long river cruise to introduce you to some of the oldest pujas in Bengal, in the district of Hooghly, where Durga Puja was first taken out of the confines of the homes of wealthy families and made accessible to the public as a 'baroyari' ritual.
Now you know the basics, visit the WBTDCL website for all details, including package price and other offers.