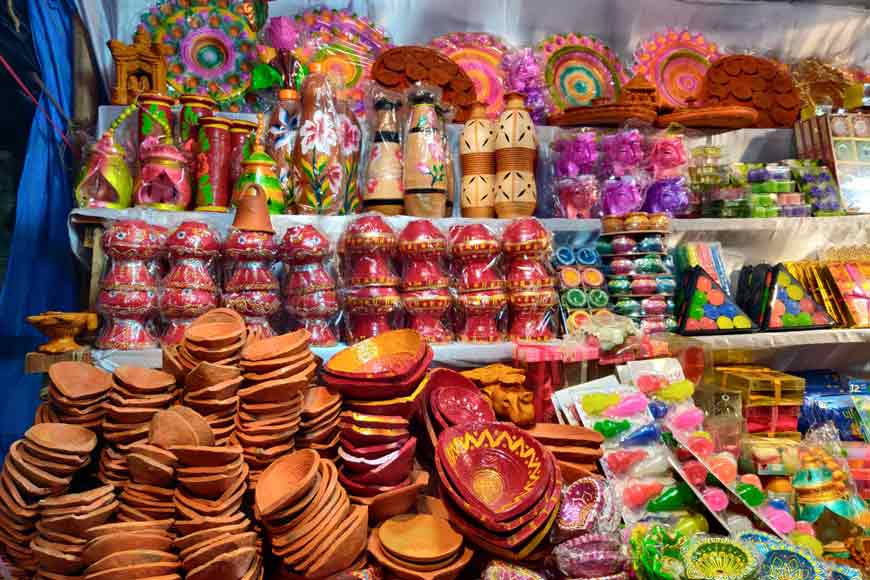 The northern winds have started blowing, signalling the coming of long-awaited winters to the City of Joy. The festival of lights is round the corner. The festive fragrance rocks on. People are busy decorating their homes with lights. The verandas and windows have been decorated with fairy lights. Some buildings have hung string lights from the top till the bottom. Parks and gardens have been decorated with fairy string lights on the bushes and tree branches. Kolkata just dazzles bright.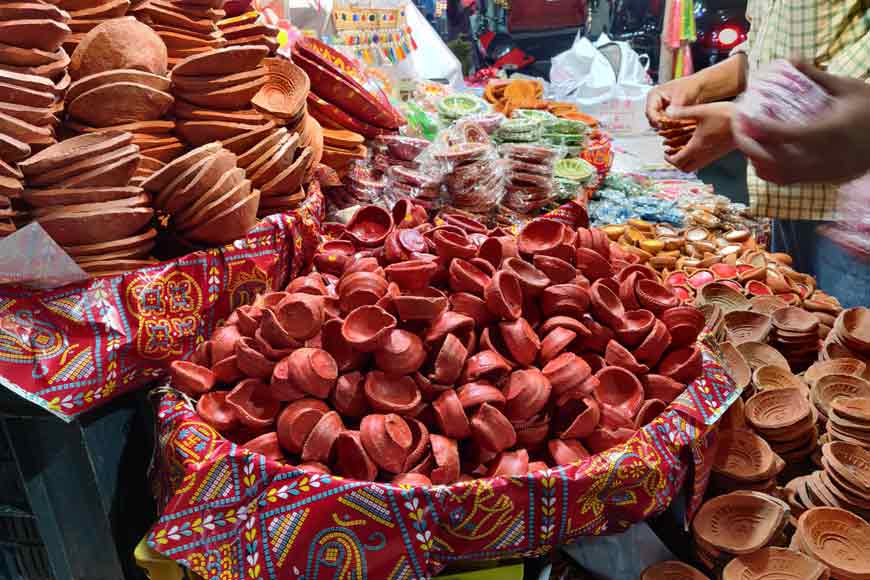 But what are we buying in this post-Pandemic year when Diwali will be at last celebrated with a gusto, a new enthusiasm to lace the evoking of Goddess Kali. Will the potters of Bengal get back their bread and butter selling hand made diyas or prodip in large numbers or will they again lose the race to cheap Chinese lights that are easier to handle and is available at a much lower cost. Diyas are mostly made out of clay or soil, they have different designs as well as shapes. In those small earthen diyas a bit of mustard oil or ghee is poured, a cotton wick is immersed in the oil which is ignited after it is soaked till the tip. In some earthen diyas, wax is poured with a wick inside. They are called "wax diyas."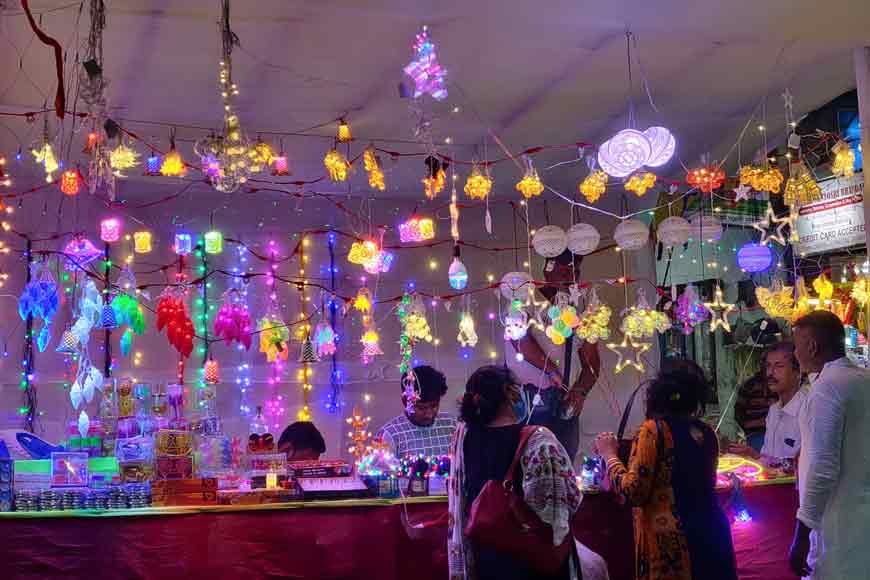 But a visit this year to Prodipgram, Palpara in the outskirts of Kolkata reveals a happier tale. As is evident, the village is named after diyas (prodip) because almost all the households in the area are involved in the making of diyas. All the family members belonging to various age groups participate at different levels of diya-making. They sell diyas at a wholesale rate, each costing Rs 2-3. These diyas mostly come to Kolkata markets and also go in bulk to other states of India. But as one local artisan mentioned: "The price of raw materials have increased considerably post Pandemic, making it difficult for us to keep the price of the end products lower. So even though we are selling in bulk, we might not see a good profit."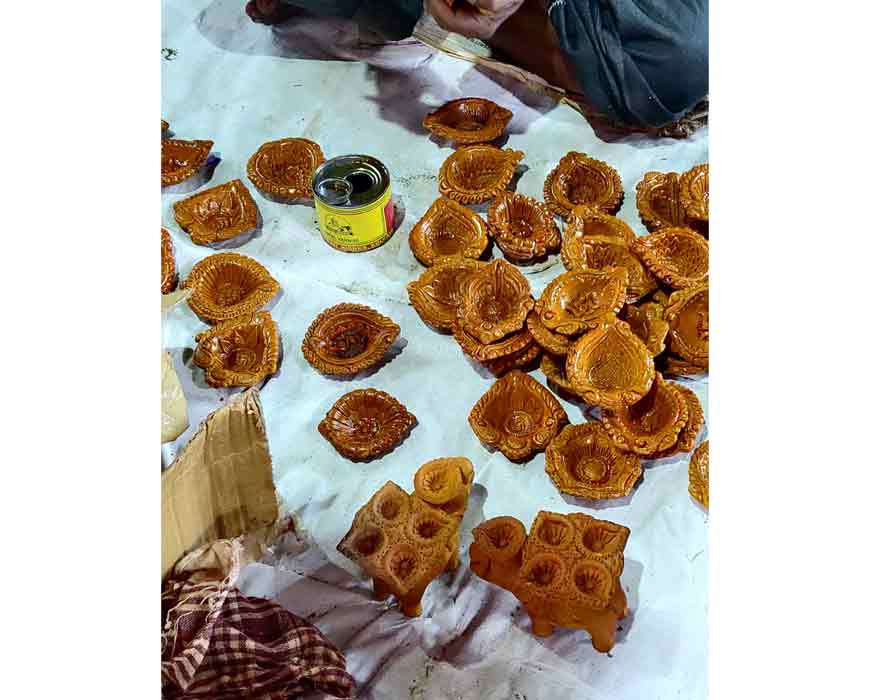 Sayan Jana, a shopkeeper who sells diyas and candles at Lake Market, Rashbehari, said: "Candles and wax diyas are selling more than the traditional earthen diyas this year. It seems there is a comeback for wax candles in various shapes, sizes and colours but traditional diyas are not much in demand." On being asked why, he said: "For earthen diyas, one has to buy oil and wicks. On the other hand, wax diyas and candles are readymade, all you need to do is ignite them. So, people prefer them." He is selling earthen diyas at 5 rupees per piece and wax diyas at 10 rupees per piece. "Compared to the pre covid times, sales have plummeted. Transport charges have increased so much that profits are low," he added.

The demand of diyas is reducing slowly. Diyas hold a traditional and nostalgic value. During Kali puja or Diwali, rangolis (or alpona) are made at most households as an auspicious sign. Rangolis are patterns created on the floor or on any flat surface. They are often decorated with diyas. The demand of diyas and candles is linked to traditions. The day before Kali puja, there is a tradition of lighting fourteen candles or diyas. On the day of Kali Puja, the tradition is to light twenty-eight candles or diyas. These traditions have mostly kept the sales of diyas alive.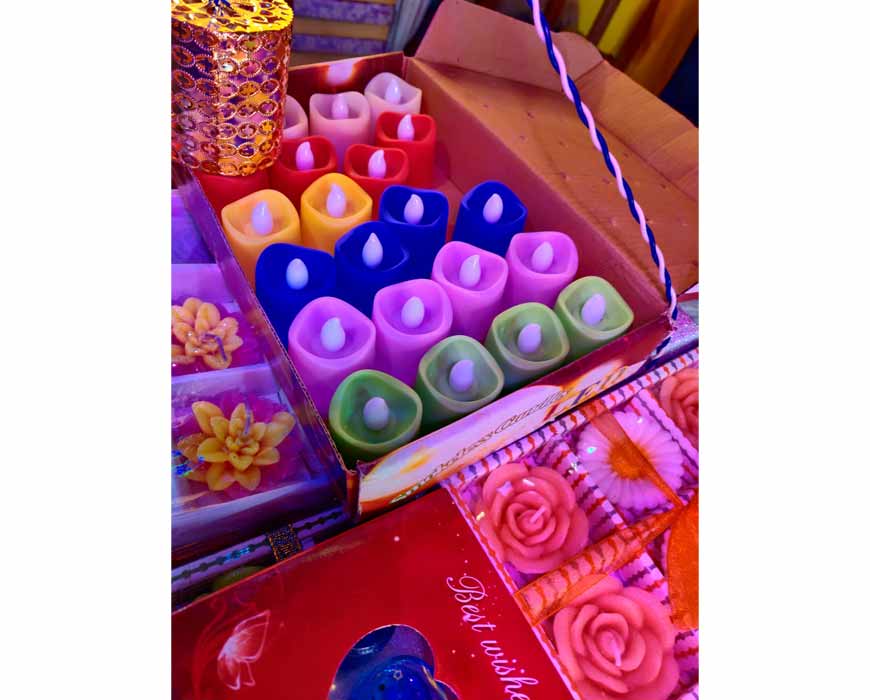 Yet, these days, LED lights are preferred. LED lights have variety, some are also designed as diyas, so people can buy them instead of the earthen ones. Not just that, they stay for years. Environmentalist Somendra Mohan Ghosh said: "Diyas are becoming obsolete due to many reasons. People have become lazy, earthen diyas need a lot of work such as pouring oil and making sure that there is enough oil for the diyas to remain lit, so LED lights seem to be a better option. Diyas leave a mark on the surface on which it is kept, the surface becomes black due to continuous heat, this is another reason why people avoid them. The power consumption of LED lights is minimum. Diyas use oil or wax, burning them leads to emissions such as carbon dioxide. LED lights barely emit any greenhouse gas. So, they have become an eco-friendly alternative to diyas."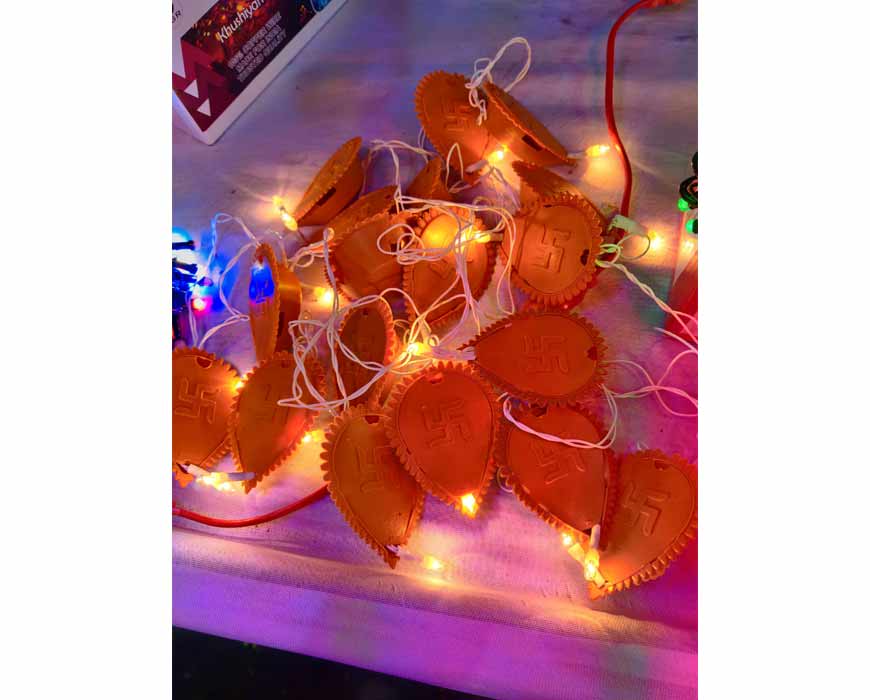 With rising pollution and global warming, saving the environment is the top priority. People have become aware of the situation; hence they are switching to eco-friendly options. Changing times demand new approaches towards livelihood. While diyas and candles are getting swapped with LED lights, it is a change for a better future. However, most of these lights are made in India, replacing the Chinese fairy lights that used to flood the markets over past few years in the pre-pandemic era. The traditions have not been forgotten; they have just been modernised.