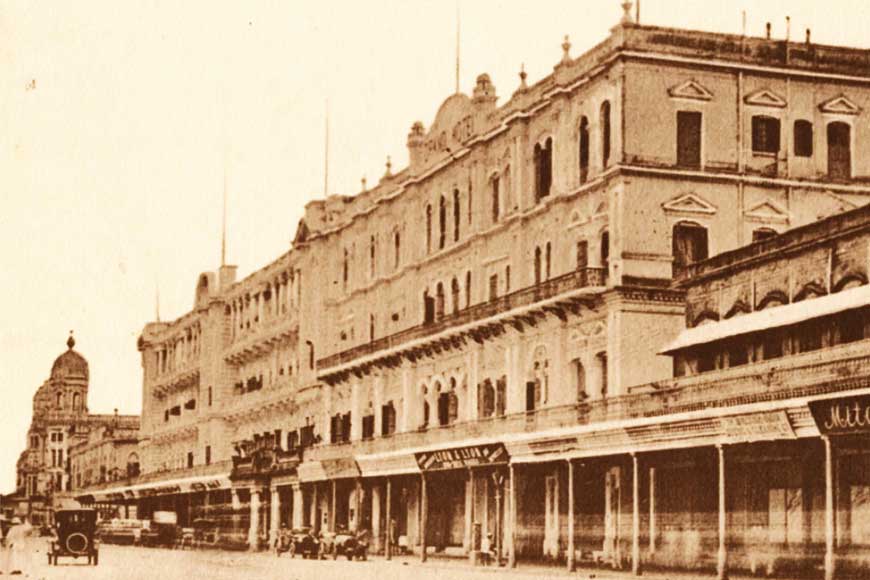 In an age when misinformation and fake news have become part of everyday life, this story would be commonplace. Nearly a century ago, however, news was not taken as casually as it is now, and certainly not when it involved a personage of the stature of Rabindranath Tagore. Nonetheless, Bengal's beloved Gurudev did once fall prey to the 'fake news' demon, involving the staging of one of his plays, which wasn't actually his, a mistake that caused immense chaos and confusion.
The year was 1929. On October 4, a well-known city newspaper published a report saying, "We have come to know from a reliable source that Tagore's play Rudraraj will be staged at the Grand Hotel and is being organised by Chaturanga Samity. However, this performance is in no way related to Tagore's own theatre group of Santiniketan or even with Oriental Art Society."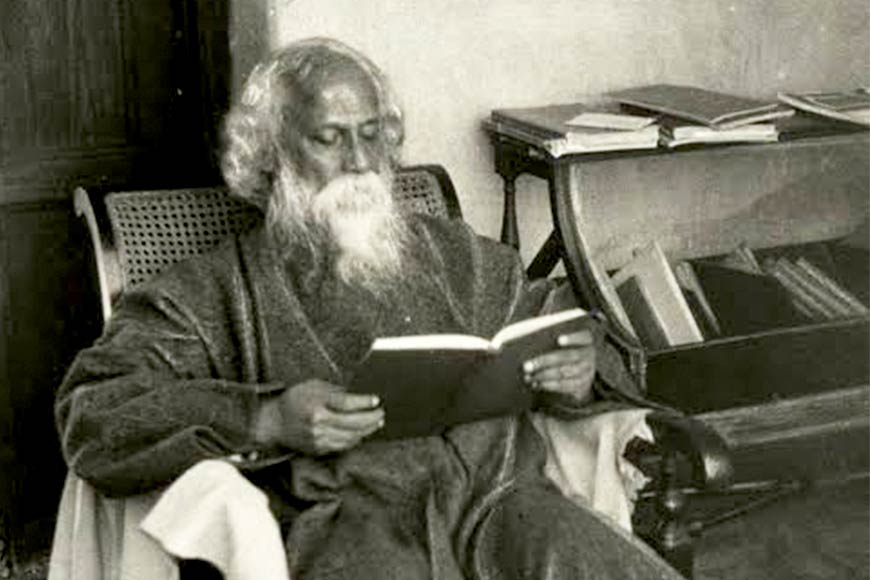 One can readily imagine the sensation this must have caused. Tagore and Grand Hotel! What a fantastic combination! In those days, the Grand was the meeting ground for the rich and famous, offering all manner of exotic food and drinks. Hardly a bastion of cultural events, much less a Tagore play. Which is all the more reason why public curiosity was piqued by the report.
Tagore had, of course, been staging many of his plays in other parts of Kolkata. Initially, the plays were exclusively staged in Santiniketan by ashramites. Gradually, however, different theatre groups in Kolkata had begun staging their own adaptations of plays written by Tagore. The popularity of these plays was immense and most shows ran to packed houses. Not just the who's who of Kolkata and aristocratic Bengali families, even foreign dignitaries and officials were enthusiastic about the plays, including, on one occasion, the king and queen of Belgium.

Understandably, therefore, people rushed to the Grand Hotel to get a chance to watch a Tagore play being performed at the city's most exclusive hotel. But once they reached the venue, everyone realised how wrong the information was. Indeed, Rudraraj was being staged at the Grand, and had even received rave reviews from the audience, but it wasn't a play by Rabindranath Tagore.
The next day, the newspaper unabashedly came up with another report stating: "Last night, Rudraraj was staged at the Grand Hotel. The set was exclusively designed to resemble ancient India. However, the Rudraraj that was staged is not written by Tagore but by Sri Subhogendranath Tagore, who was mistakenly mentioned as Rabindranath Tagore. However, the play was a success and the performances of the actors praiseworthy." Subhogendranath, incidentally, was a grand-nephew of Rabindranath, and a talented writer and painter like many others in his family.
The five-star hotel on Chowringhee is still an iconic building in Kolkata. But how many of us know that once upon a time this hotel was a scene of chaos because of a wrong newspaper report?