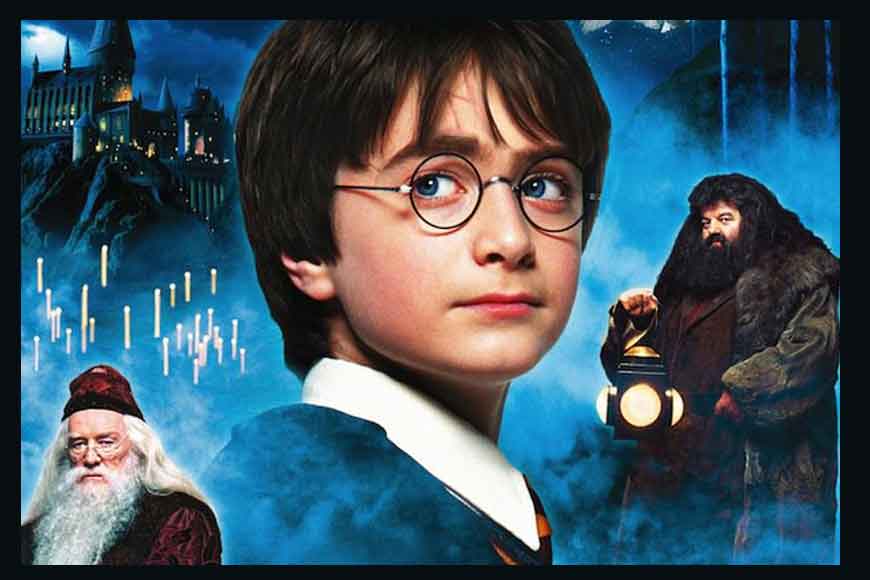 What Thakurmar Jhuli was to children of yesteryears, Harry Potter is to kids of today. Shirshendu Mukhopadhyay feels JK Rowling is a success because she has been able to regenerate the habit of reading among children and adults with her Harry Potter series.
It doesn't come as surprise when he says that he likes Harry Potter. The author, whose ghosts are almost always funny in his novels, is known for using magic realism in children's stories, much like iconic filmmaker and author Satyajit Ray did. So, it is obvious that he likes JK Rowling's creations. "A lot of people look down upon Harry Potter but I have liked Rowling's writing. I like it because she has been successful in creating a whole new universe. Yes, it is a magical world and far from reality. Not only children but adults too enjoy reading it. People want to be taken away from today's stark reality. That is where the author has been successful," says Mukhopadhyay adding that Harry Potter has been able to regenerate the habit of reading among children.
True, we have deviated a lot from iconic Bengali literature, that had once created the best of ghost stories and witches and ogres, from Bhramhadaityas to Shakchunnis. What is sad is these days Bengali kids are far from reading Bengali books and many of them do not even know how to read Bengali. Else, they would have discovered many Harry Potters within their own literature for sure.