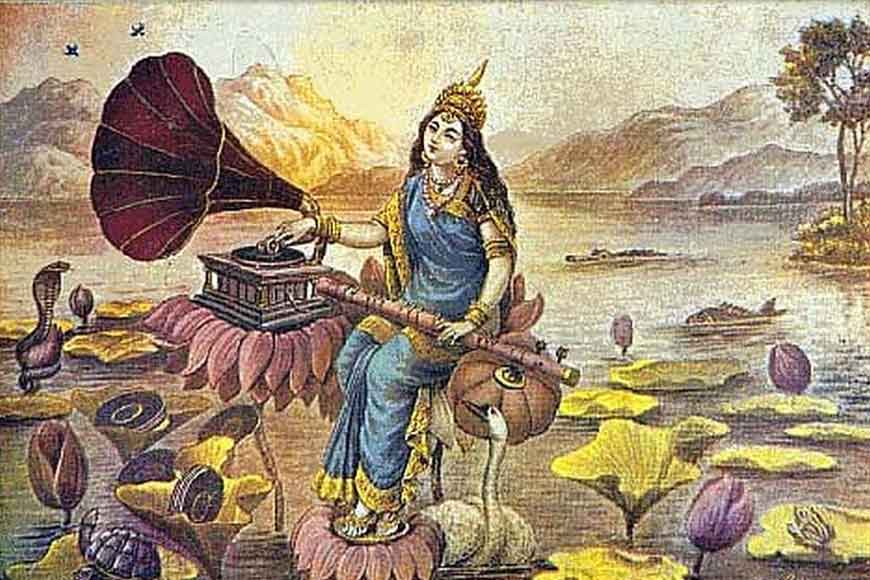 Every year during the month of Magh (mid-January to mid-February) Kumortuli, the traditional hub of Kolkata's idol makers and potters wakes up to a flurry of activities putting last-minute finishing touches to innumerable idols of Devi Saraswati. This is the time when Saraswati, the Goddess of knowledge, music, art, wisdom, and learning is worshipped.
Saraswati embodies the wisdom of a flowing river, like the river of consciousness that enlivens creation; she is the dawn-goddess whose rays dispel the darkness of ignorance. Without her, there is only chaos and confusion. To realize her, one must go beyond the pleasures of the senses and rejoice in the serenity of the spirit. Saraswati transcends the cravings of the flesh and rejoices in the powers of the mind as the patron of pure wisdom. The white sari she adorns reflects her essential purity, her rejection of all that is materialistic. Her mount, the swan, personifies pure knowledge. It is believed that if a swan is offered a mixture of milk and water, it is able to drink the milk and discard the water. It thus symbolizes the ability to discriminate between good and evil, essence from superficiality and the eternal from the evanescent. The swan also symbolizes spiritual perfection, transcendence and moksha. She has a Veena in her hand that symbolizes harmony of all creative arts and sciences.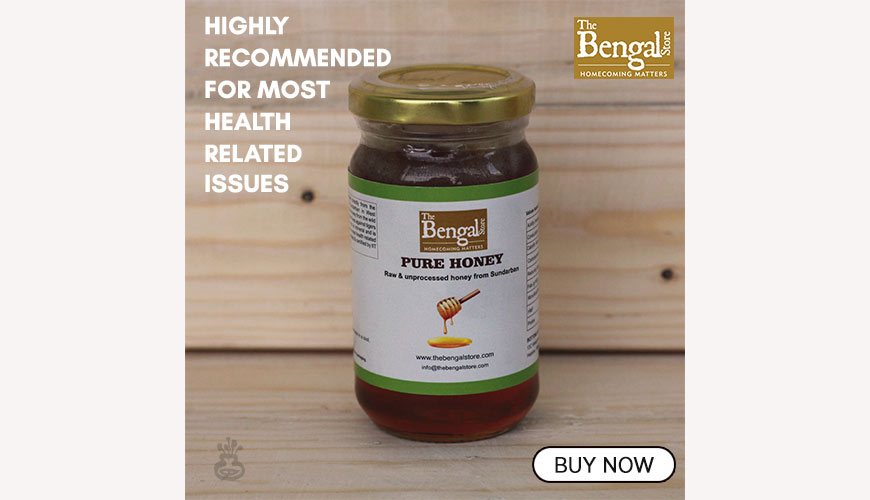 Way back in 1908, the first indigenous disc record was manufactured in Creek Row near Sealdah. The makers used a native name for their product and branded it Binapani Records. The cover of the disc had a picture of Devi Saraswati aka Binapani, playing her veena. Her picture was used as the logo of the gramophone disc company in the same way as advertisements of medicines and books on medicinal plants used her photograph as the trademark of the company.
In present days, Saraswati Puja is known as Basant Panchami, that heralds the arrival of Spring. Disciples formally eat berries (kool) on this day after offering prayers to the Goddess. In Bengal, the tradition of wearing yellow and saffron colour sarees by girls and partaking Khichuri bhog have been associated with this Puja for long. In contemporary parlance, Saraswati Puja is often equated to Valentine's Day. And love conquers all.