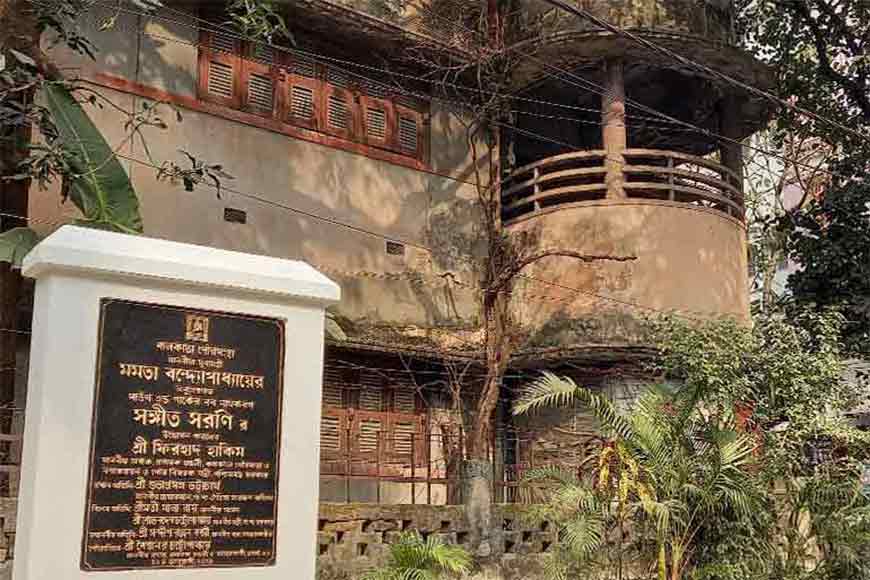 Kolkata boasts several museums, but none of them center specifically around music. What better way to fill this gap than a museum in a building once frequented by India's music legends? We are talking about the heritage building in Southend Park, once the home of Sachin and Rahul Dev Burman, now under private ownership.
The Kolkata Municipal Corporation has plans to buy the property and convert it into a museum, if media reports quoting Mayor Firhad Hakim and West Bengal Heritage Commission chairman Suvaprasanna are to be believed. As of now, two meetings have reportedly been held between KMC officials and the current owners of the house, the Totla family, and the latter have agreed to sell on principal, if the price is right.
The house at 36/1 Southend Park was once a hallowed shrine to music, hosting such icons as Ustad Allauddin Khan, Hemanta Mukherjee, Asha Bhosle, Salil Chowdhury, and numerous others. If KMC has its way, then the first floor will become a museum, while the ground floor will be converted into a sort of 'adda zone' as well as performing centre for musicians.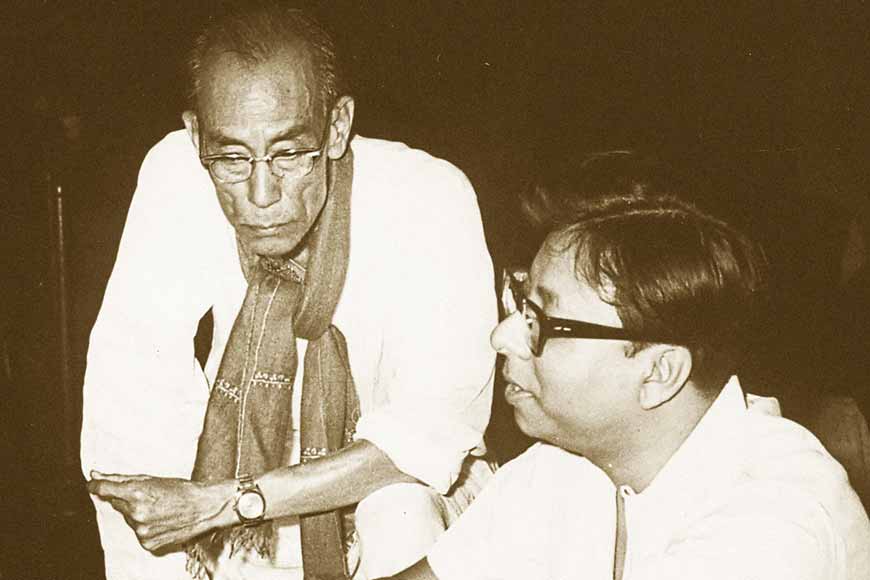 In January of this year, Southend Park was renamed Sangeet Sarani in honour of the father-son duo. However, since SD Burman moved Rahul aka 'Tublu' aka 'Pancham' to Mumbai for good in 1955, their stay in the house itself was not very prolonged. Born in a rented home in Hindustan Park on June 27, 1939 Rahul was first shifted to Bombay when he was only five. However, SD's beginnings in the Bombay film industry were not auspicious, and by 1946, the seven-year-old Pancham was back in Calcutta to live with his maternal grandmother, as a student of Ballygunge Government High School.

Rahul's maternal Abhijit Dasgupta has been quoted in the media as saying that SD and Dasgupta's father bought two adjoining plots of land at Southend Park in 1945, and had nearly identical houses built on them. The Totla family reportedly bought the property in 1986.
It was during his years in Calcutta that Pancham began forming his taste in different kinds of music. Academics were a different question, however. Having failed to clear his end-of-term exams in 1948 and again in 1951, Tublu had to leave Ballygunge Government High School and move to Tirthapati Institution near Deshapriya Park. Realising his son was not cut out for academics, his father began planning an alternative career for him - in music.
We should perhaps be thankful to that stumbling academic career, or else who knows where Pancham the composer and singer would have ended up? If the music museum does become reality, his Calcutta years will perhaps finally receive their due.