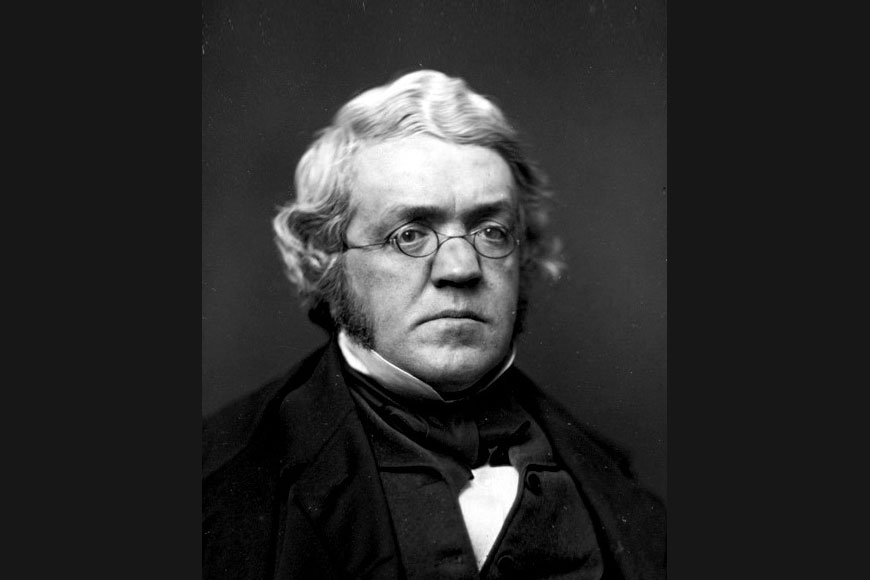 "Those who know the English colonies abroad know that we carry with us our pride, pills, prejudices, Harvey-sauces, cayenne peppers and other Lares, making a little Britain wherever we settle down…" That's what William Makepeace Thackeray says in The Vanity Fair. English novelist William Makepeace Thackeray, whose reputation rests chiefly on Vanity Fair (1847–48), a novel of the Napoleonic period in England and The History of Henry Esmond, Esq. (1852), set in the early 18th-century, has been filmed by Stanley Kubrick (The Luck of Barry Lydon) and Mira Nair (Vanity Fair). Incidentally this well-known author was born in Calcutta in 1811.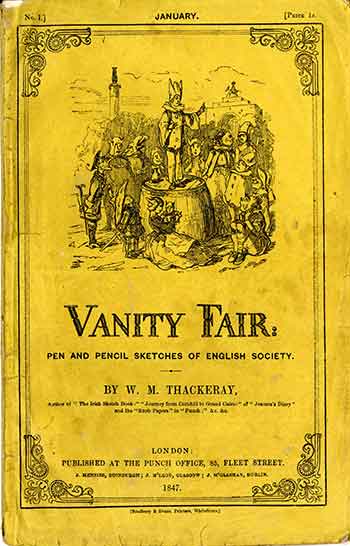 Thackeray was the only son of Richmond Thackeray, an administrator with the East India Company. His grandfather, also named William, was the first collector of Sylhet and both the novelist's grandparents and parents were married at St John's Church of Kolkata. His father died in 1815, and in 1816 Thackeray was sent home to England. Although he never returned to the country, yet his works feature many veterans who had served in Kolkata. His mother, Anne Becher, joined him in 1820, having married (1817) an engineering officer with whom she had been in love before she met Richmond Thackeray.
As typical to the upper classes, he got a good private education in the UK, including the prestigious Charterhouse — which he referred to as 'Slaughterhouse', where he led a rather lonely and miserable life. He tried to adjust while studying at Trinity College, but in 1830 he left Cambridge without taking a degree. Later, he studied law at the Middle Temple, London. After this, he dabbled in a number of trades such as painting, investment and managing a newspaper, but Lady Luck seemed to elude him. Meanwhile, he met the German writer and statesman Johann Wolfgang Von Goethe. In a strange coincidence, Kolkata's Goethe Institute stands in Park Mansions, which was built by an Armenian.
Thackeray left colonial Calcutta in his infancy, but the city never left him and his thoughts. His family life was tumultuous; he married Isabella Shawe, a penniless Irish girl and the daughter of a British army Colonel who was posted to India. The young couple lost one of their three daughters in her infancy, and his wife's mental condition slowly deteriorated over the years to the point where Thackeray had to admit her at various mental asylums. His wife's insanity forced him to take up writing prolifically. Thackeray was a loner who yearned for emotional support. At this point, he found solace in the arms of Jane Brookfield, the wife of his friend Henry. However, Henry discovered their secret dalliance and ordered them both to end the affair immediately, breaking Thackeray's heart.
He tried drowning his personal turmoil through his pen. Satire and parody were his forte. He was a copious writer and in his own time Thackeray was regarded as the only possible rival to Charles Dickens. Although Dickens was leagues ahead of Thackeray in the field of Victorian literature, but the latter's novel, Pendennis (1850) was published at the same time as the former's David Copperfield and finally earned Thackeray a comparison to, and subsequently put him on equal footing with, the towering Dickens. Initially Thackeray published his writings either unsigned or under pseudonyms. He copied the Dickens model of publication, monthly serialised novels, with a brand that would finally earn him fame — Vanity Fair (1847).
Vanity Fair was the first work he published under his own name. The title of the novel was inspired by John Bunya's 17th-century allegory, Pilgrim's Progress, where Vanity Fair is the place designated as the centre of human corruption. Thackeray's book is a densely populated multi-layered panorama of manners and human frailties; subtitled A Novel Without a Hero, Vanity Fair metaphorically represents the human condition. It is believed much of this layered society is one that British Kolkata had and Thackeray had heard of it from his friends who lived in India then. The rich movement and colour of this panorama of early 19th-century society makes Vanity Fair Thackeray's greatest achievement; the narrative skill, subtle characterization, and descriptive power make it one of the outstanding novels of its period.
Thackeray died at the age of 52 in 1863 and was buried at Kensal Green Cemetery in London. Though his stay in Calcutta was short-lived, Thackeray's father left his mark on the map of Calcutta. Thackeray Road runs along the high walls of Presidency jail in Alipore adjacent to Tolly's Nullah. A palatial bungalow enclosed by high walls and a large garden on this road that houses the District Magistrate of South 24-Parganas has a tablet on it that says, 'William Makepeace Thackeray, the novelist, also lived here during his infancy, from 1812 to 1815.' Surprisingly, his writings even influenced Indians at large and is believed that it was the work of William Makepeace Thackeray, which inspired an upper-caste Hindu reformer from Maharashtra, Keshav Thakre, to change the spelling of his son, Balasaheb Keshav's surname to Thackeray when admitting him to school!