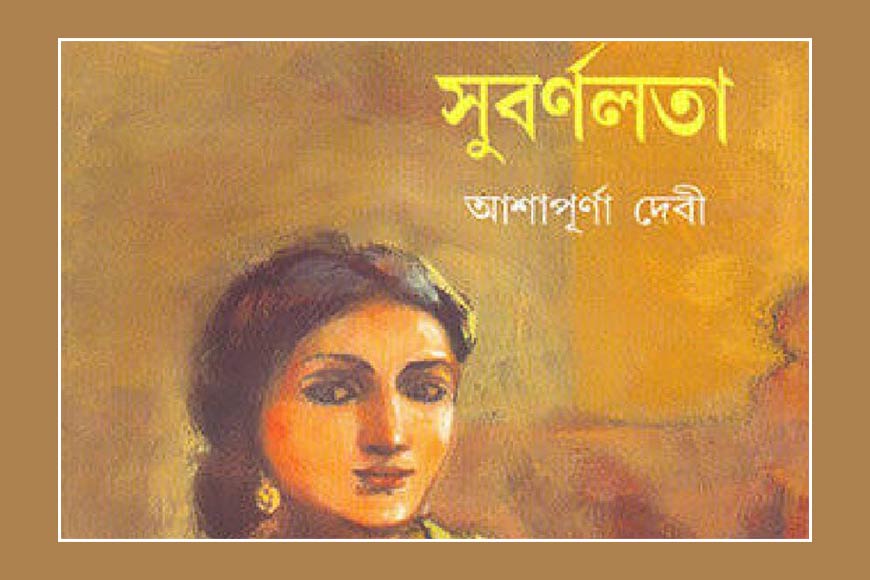 Although women constitute half of society, for countless centuries, their position has been abysmal. In the early history of India, women walked the earth as equals of men but foreign invasions, a thousand years ago, drove them into a long exile. The middle of the 19th century was an epoch-making era in the annals of India's history when in colonial Bengal, various patriarchal ideologies were challenged by many social reformers like Raja Rammohan Ray and Ishwar Chandra Vidyasagar. In fact, Bengali women in those days contributed to myriad fields by being directly involved and even leading from the forefront. But alas! Society found it convenient to either overlook or ignore them. Hence, the responsibility to resurrect these independent, free-thinking, liberal and brave women fell upon the authors and poets. Bengali authors, many of whom were women themselves, created a gamut of female characters who are a beacon of hope for the oppressed even today. As part of International Women's Day celebrations, we shall highlight some iconic female characters from Bengali short stories or novels who have left their indelible mark on life and literature
A milestone female character in Bengali literature, who struggled incessantly against the shackles of discriminatory norms imposed upon her by society was Subarnolata. Author Ashapurna Devi's (1909 – 1995) immortal creation. Ashapurna Devi's magnum opus, the trilogy, Pratham Pratishruti (1964), Subarnolata (1967), and Bakul Katha (1974), captures the narratives of three generations of women. Beginning with feminine subjugations during the colonial period, Devi gives details of the 'antahpur' (the inner or female apartment) culture that 'prevented women from becoming visible to the public', but speaks firmly through the woman's voice. The trilogy portrays the progression of feminism, from colonial to post-colonial India.
Apart from her trilogy, Ashapurna Devi authored over 30 novels, poetry, 10 volumes of collected works, and numerous stories for children. She received several awards for her contributions to Indian literature including the Jnanpith Award and Padma Shri Award from the Government of India, in 1976. Her writings focus on women's creativity and enlightenment during the colonial and postcolonial periods in Bengal. She displayed immense willpower, tenacity, and an indomitable spirit which enabled her to attain a prominent place for herself in the world of creative writing.
Her life spanned both colonial India and independent India and these diverse experiences shaped her mind and persona and helped her to portray the emerging face of the enlightened Bengali middle-class woman. She traces the extremely conservative upbringing that the female members of her generation were subjected to and goes on to show how different individuals responded to these structures in different ways. Some would comply unquestioningly, some would comply simply because they did not dare to protest, while others would break free and find their own niche in the outside world. These issues are addressed in many of her short stories as well, but a critical analysis of her trilogy Pratham Pratisruti, Subarnolata and Bokulkatha enables us to experience this struggle against a gradually unfolding backdrop where India moves on from being a British colony to an independent country.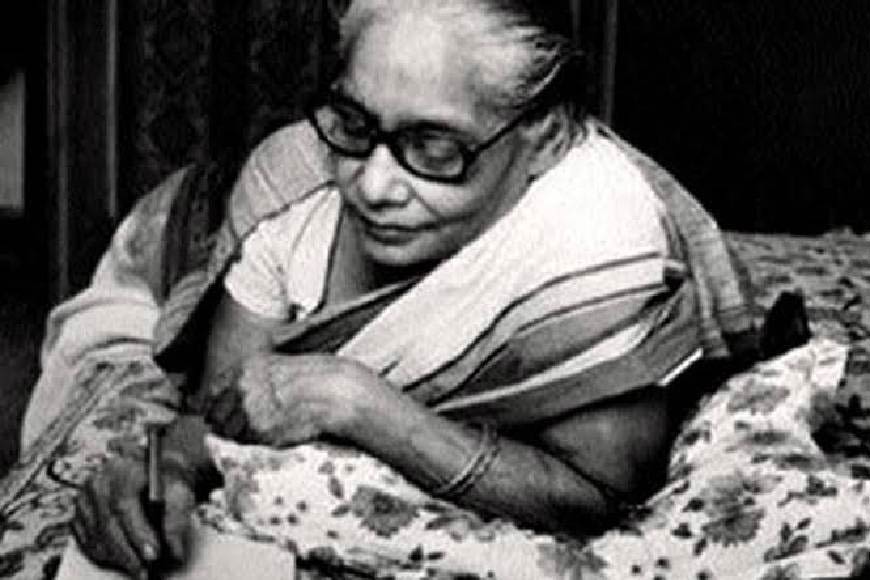 The trilogy traces the life of three generations of a family — Satyabati, Subarno and finally Bokul and establishes Ashapurna Devi as a path-breaking champion of women's emancipation in an era when such endeavours were few and far between. Subarnolata, the protagonist of the second book of the trilogy traces the life of a woman who is well ahead of her times.
Subarno is brought up in a progressive household by her mother Satyabati, who enrolls her at Bethune School and imparts in her a deep sense of love for the motherland and respect for the freedom fighters who fought the British. However, Subarno is tricked into marrying at the tender age of nine into an orthodox family. The marriage is held against Satyabati's wishes and her knowledge by her mother-in-law and Subarno's grandmother, Elokeshi. The incident prompts Satyabati to disclaim the marriage in front of Subarno's in-laws. Satyabati's reaction infuriates Subarno's in-laws and that forms the crux of the treatment meted out to Subarno in later days.
Uniformity is preferred by those in positions of power, it becomes very easy to rule over a homogeneous mass. There are no surprises, and no need to put in the extra effort. One gets to use faith and trust, and one gets to enjoy absolute and unquestioned authority. It grows on the person with authority, and like a potent drug, the person gets intoxicated and craves more. Society is no different. Its modalities are those which mimic the mechanism of state in essence and in spirit.
Problems arise, however, when 'individuals' like Satyabati and Subarnolata break the chain of uniformity. Problems arise when the practices and rules are questioned and when logic is given precedence over customs. What society fears is the possibility of this one voice of dissent cascading into an avalanche of non-conformity. To prevent it, society propagates some very efficient tools and associates them with honour and well-being, but at the same time, it dexterously subverts individuality in the process.
Subarno's life revolves around the pathetic circumstances and oppression women of that era were subjected to in orthodox families, who had no voices of their own. Subarno's courageous voice of dissent does not go well with her husband and her in-laws. She is kind and generous and a resolute woman. She defies all the brutalities of her husband, Prabodh, a hot-headed orthodox man, who is unable to accept his beautiful wife's progressive thoughts and is always suspicious of her noble intentions. Sadly, Subarno's instinctive intelligence is too much for her husband and in-laws to digest. They are peace-loving people, sticking to customs. A wife and a daughter-in-law functioning out of brains rather than rules are so bewildering for them, they just do not know what to do. Subarno is a perpetual enigma in the house. She is intelligent, an ardent reader, fond of poetry who considers books as her only window to her freedom, where she can find her true self. But her husband never understands her.

Subarnalata's days comprise of never-ending tongue lashing of her mother-in-law Muktokeshi, physical abuse of her husband, and her desire to break free from the confine of the four walls of the house even if that means getting just a glimpse of the road from the 'Dokkhiner baranda' (south-facing portico). Her new friendship with a neighbor with whom she can communicate by tapping the wall in a way of signal proves to be short-lived.
Subarno's generosity is supported by her eldest brother-in-law Subodh, her elder sister-in-law Susheel and her open-minded husband Kedar Babu. She forges a strong bond with her youngest sister-in-law, Raju (Biraaj), who, though disliked Subarno in the initial days when she came into the family as a newlywed bride, grew fond of her gradually.
The sounds of the freedom movement echo in Subarno's house, but her attempts to identify with the movement by burning foreign clothes are rudely snubbed. Her constant support is her daughter, Bokul, sympathetic brother-in-law Ambika and a letter from her mother written long ago encouraging her not to give up the right to live her life on her own terms.
Subarnolata does leave the house in protest but only to return as her father expresses his inability to give her shelter on account of social stigma. Gradually she realizes that to bring about a change, one does not need to wield a weapon like the revolutionaries fighting the British in India but by trying to gradually peel off the harmful traditions by staying within the same society. It documents her daily struggles and turmoil to win the little victories with her perseverance, courage and intelligence and the hardships that she has to go through to achieve them.
Ashapurna Devi once said, she was not a social reformer but a mere witness to social change yet she chose to explore her marginalized position and voice it in her writings. Her agenda was to create a space for women where their plight would be voiced and consequently be transmitted in order to be heard. Chandreyee Niyogi in her essay, 'Ashapurna Devi's Trilogy and the Feminine Style of Writing' comments: They may appear to be a saga of three generations set in the background of certain historical shifts in social attitudes to women, as Ashapurna Devi herself was fond of observing; they are "the portraits of three women in the backdrop of three ages."