World's first vegetarian soap ad with Rabindranath Tagore as model raised furor like Tanishq ad!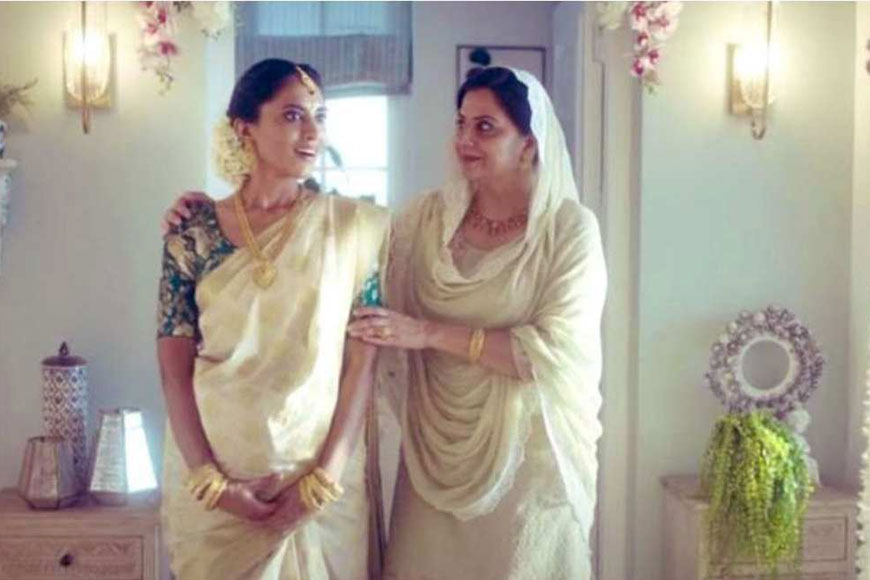 The recent furor over popular jewellery brand Tanishq's advertisement that has created waves in the country over religious divide and unity, reminds us of the first Vegetarian Soap ad of India by none other than Godrej, that had led to waves of Swadeshi and the vegetarian/ animal fat debate. The first soap was manufactured in Europe sometime in the 19th-century and all European and American soaps in those days used animal fat, a substance deeply resented by a large section of the Indian population. Even the Sepoy Mutiny of 1857 was triggered by the use of fat in rifle cartridges.
The Western World thought it was impossible to substitute lard and tallow in the soap-making process. But Ardeshir Godrej seized the opportunity and in 1919, launched the world's first pure-vegetarian soap, made from vegetable oil extracts. The brand was called Chavi, a nod to Godrej's lock-making venture, and was pitched as cruelty-free and a Swadeshi alternative to sacrilegious foreign soaps. Naturally, it worked for Indians who anyway were deeply sensitive about the animal lard.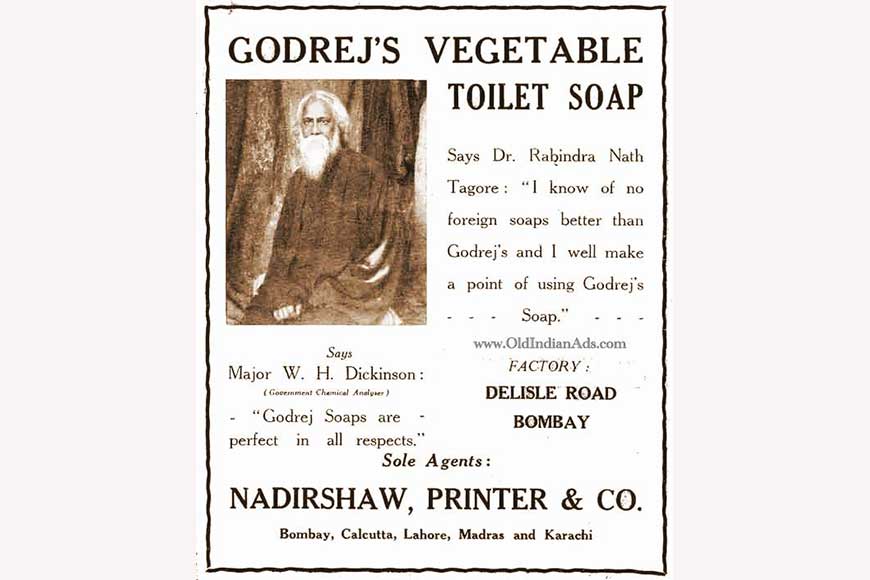 Godrej also had another marketing trick up his sleeve. The first Chavi brand of soaps carried the tag "Godrej No. 2". And why not "no.1"? "If people find No.2 so good, they will believe No.1 to be even better when it launches," Godrej reportedly had said. Three years later, he launched Godrej no.1, and proved himself right. That number one soap was the 'Swadeshi Soap.'
By this time, Mahatma Gandhi's Swadeshi Movement was in full steam, and Godrej was an active contributor to the cause. While several leaders believed that Indians must adopt homegrown products even if they were inferior, Godrej believed this wasn't sustainable, and that Indian entrepreneurs must up their game and offer comparable quality to consumers. On this, he publicly crossed swords with some of the leaders. Godrej came up with a fascinating ad stating: "I know of no foreign soaps better than Godrej's and I will make a point of using it," read the ad starring none other than Rabindranath Tagore!
Even Dr Annie Besant and C Rajagopalachari also endorsed the Swadeshi soap. But the advertisement created a big furor among the British rulers who realized the 'Vegetarian Soap' ad was a catchline to make Indians use it. Even a century ago, Indians were really sensitive about advertisements.
A similar hue and cry was raised a couple of years ago in West Bengal, when celebrity hair stylist Jawed Habib, was mercilessly trolled when a an ad of Jawed Habib's salon showed Goddess Durga having a spa day. He was trolled on social media and had to later apologise. That's probably how creative thoughts are forced to take a backseat at times.