All new Son-et-Lumiere at Victoria Memorial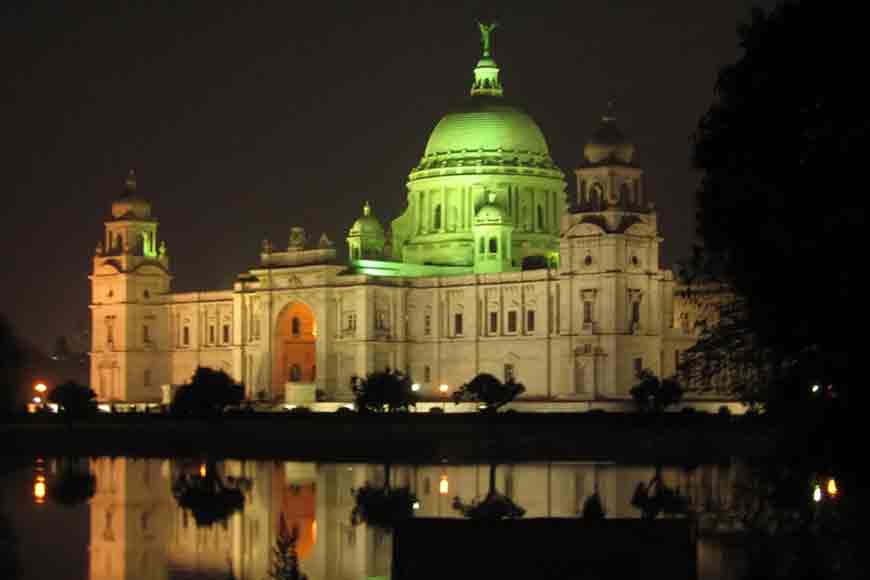 If you have been at the light and sound show at Victoria Memorial before, you are in for a surprise this winter. Victoria Memorial Hall will offer an all-new Son-et-Lumiere to narrate the city's history and the time of the show has been reduced to around 30 minutes from 45 minutes earlier. Apart from English, Hindi and Bengali, the Tourism Ministry is keen that the narration be made available in major foreign languages like French, German and Spanish that can be accessed through headphones.
Part of the montage includes tales on Partition of Bengal in 1905, Mohun Bagan's victory over East Yorkshire Regiment in 1911 and Rabindranath Tagore's death in 1941. The new show will provide viewers a sense of the city's progress and changes from the early 17th century to now through events that shaped its evolution. Like one had one master narrator before, from now on there will be no master narrator, instead the narrative will be plural. Also, like the earlier script dealt with personalities who are elite, this one will involve the common man on the streets too. The city's soundscape will add to the experience. Many rare old photographs of Kolkata has been sourced for the project.