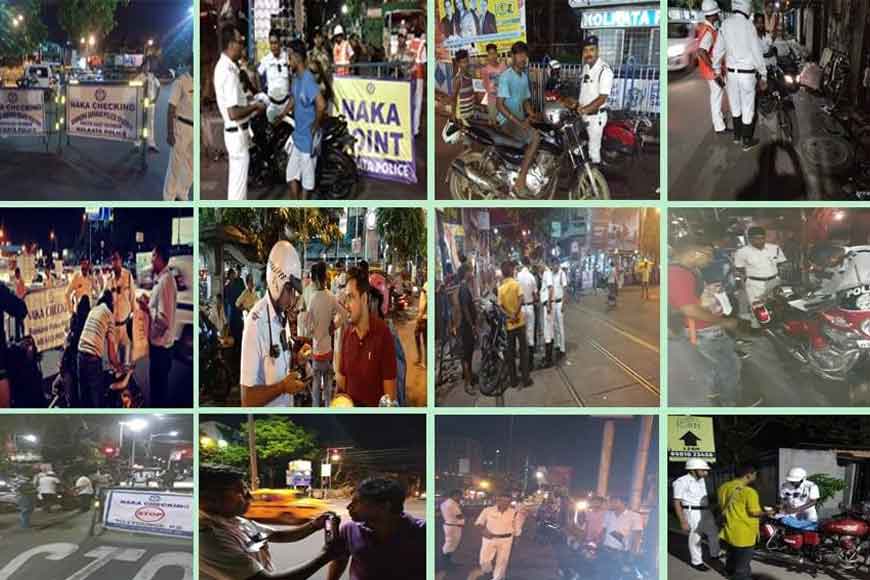 The recent case of harassmentof ex- Miss India by bike gangs raised a lot of questions about the safety of women travelling in the city at night. The detective department along with divisional and traffic police of Kolkata recently conducted a block raid in 48 points across the city to rein in rogue bikers. The four-hour raid between Saturday night and Sunday early morning saw around 2,700 prosecutions. Around 718 people were arrested on charges of various offences committed out of which 152 were made on special sections. From triple riding, riding without helmets, rash driving, disorderly conduct, driving under the influence of alcohol, rogue bikers were booked under a range of offences.
The statistics might give you a deeper insight into the lawlessness among the bike riders.
2700 bikers, motorists prosecuted
1278 riding without helmet
604 Triple riding and co-rider without helmet
121 driving under the influence of alcohol
590 booked for disorderly conduct
The police were present at every connecting bylane and crossing in the areas under the jurisdiction of Kolkata Police from Saturday 9pm to Sunday 1am to make sure all the offenders are arrested even if they try to flee from one point. These raids had begun from Wednesday when bikes without documents were seized and license was temporarily cancelled. The divisional commissioners, assistant commissioners and officers were armed with speed guns and breath-analyzers. Various intelligence inputs and naka posts were put up across the city. The block raid was supervised by divisional commissioners, assistant commissioners and officers in charge conducted block raids to nab the offenders. This will continue to make Kolkata roads safer, even for night travel.