Did you know poet Sukumar Ray was also a technologist?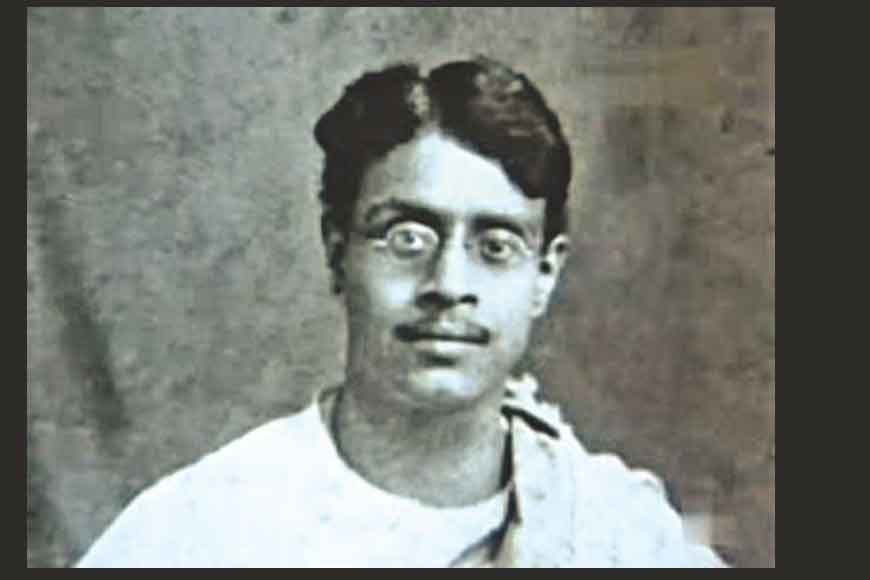 We are all familiar with Sukumar Ray, the nonsensical poet of Bengal and India, who was often compared to none other than Lewis Carroll. Sukumar Ray's Abol Tabol, is a path-breaking collection of nonsense poems that have a deep-seated meaning hidden behind the fun and the funnier illustrations. However, what many of us are not aware of is his father Upendrakishore Roychowdhury had made his son study science and made him into a leading technologist of British India. Upendrakishore who himself was an author of children's books like Gupi Gayen Bagha Bayen that was later made into a cult movie by his grandson Satyajit Ray, had studied the technology of blockmaking. He conducted experiments at his home and set up a business of making quality blocks. The firm he started was known as M/s U. Ray & Sons, where Sukumar and his younger brother Subinay worked and started a revolution in the art of block printing technology.
In 1906, Sukumar Ray graduated with Hons. in Physics and Chemistry from Presidency College, Kolkata. He was trained in photography and printing technology in England and was a pioneer of photography and lithography in India. While in England, he also delivered lectures about the songs of Rabindranath before he (Tagore) won the Nobel Prize. Meanwhile, Sukumar had also drawn acclaim as an illustrator. As a technologist, he also developed new methods of halftone blockmaking, and technical articles about this were published in journals in England.
Upendrakishore started a publishing firm, which Sukumar and Subinay helped to run. While Sukumar went to England to learn printing technology, Upendrakishore purchased land, constructed a building, and set up a printing press with facilities for high-quality halftone colour blockmaking and printing. He also launched the children's magazine, 'Sandesh.' Very soon after Sukumar's return from England, Upendrakishore died and Sukumar ran the printing and publishing businesses and the Sandesh (magazine) for about eight years. His younger brother Subinoy helped him, and many relatives pitched in writing for 'Sandesh.'