First online OPD vending machine for patients at SSKM Hospital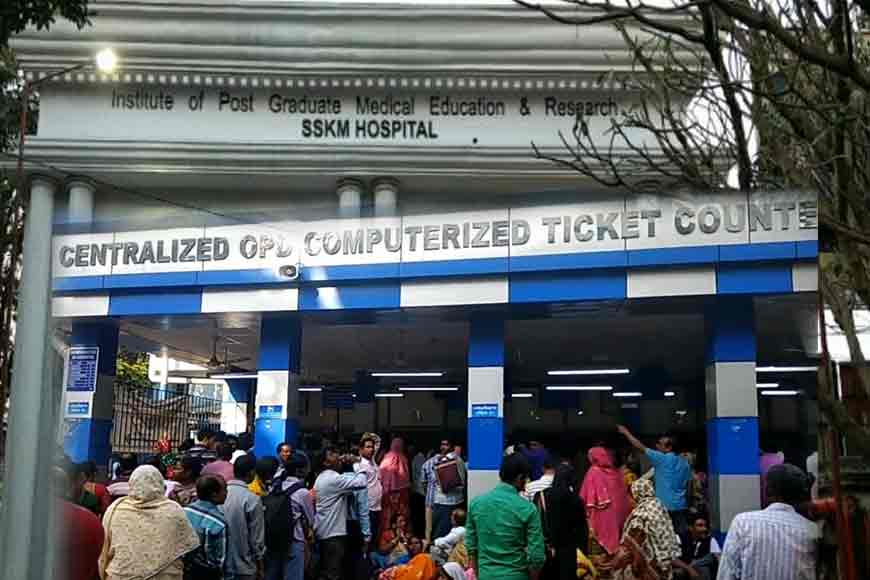 Long queues at the outdoor departments of most state-run hospitals is a common sight. Several patients who come from different districts often have a trying time even to book an out-patient ticket to show to the doctor of their choice and need. In a bid to help patients overcome this problem and make the process smooth, the State Health Department has set up three outdoor ticket vending machines at the prestigious state-run SSKM Hospital.
One can also log on to www.wbhealth.gov.in where a column is there mentioning OPD Ticket Booking. As per the required date and doctor one can book an appointment online completely free of cost. The print outs can be taken and just presented at the counter and patients can directly meet their doctors. Those opting for the vending machines at the hospital premises will have to pay Just Rs 2 for a ticket. The state government will also introduce this facility to other state run hospitals soon.