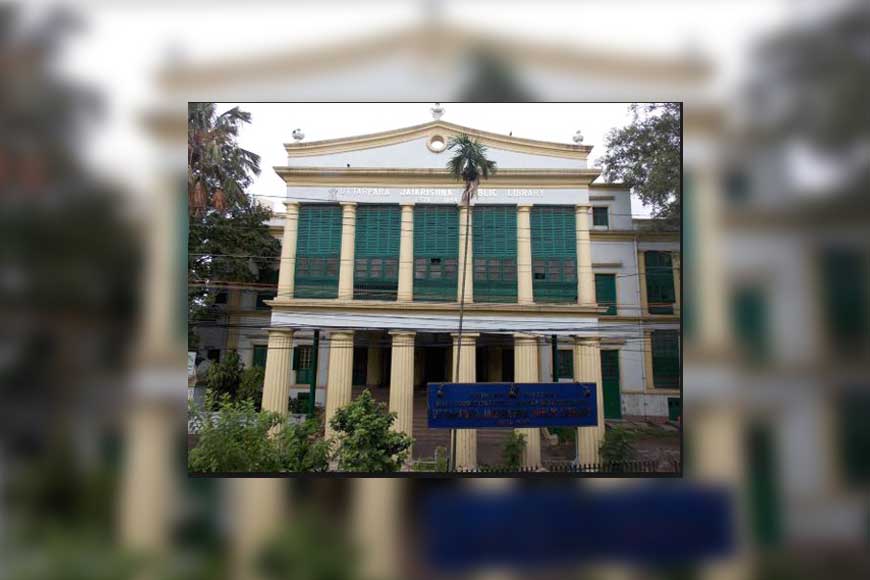 Arnab Banerjee is an HR technology and transformation professional from India, now living and working in London. He is a direct descendant of Jaikrishna Mukherjee from his maternal side

In an age when we are increasingly shying away from books and taking to digital platform to earn knowledge, Uttarpara's Jaikrishna Public Library, on the banks of the river Hooghly still retains its more than a century old glory. This happened to be the first free non- governmental public library in India and one of the first of its kind in Asia. Established by Jaikrishna Mukherjee, legendary zamindar of Uttarpara, it was opened to the public in 1858. Mukherjee was a great patron of learning. Influenced by Dwarakanath Tagore and following the guidelines of the London Public Library Act of 1850, he dedicated this grand monument to the intellectual advancement of fellow citizens of Bengal.

Now a fully functioning public library, funded and run by the West Bengal Government, Jaikrishna Public Library is a treasure trove of primary printed materials, invaluable for 17th-19th century colonial studies. In pre-independence era, this place had hosted stalwarts like Ishwar Chandra Vidyasagar, Surendra Nath Banerjee, Bipin Pal, Kesab Sen and others.

The collection in the library was the basis of the famous catalogue of Rev. James Long, published in 1855. Michael Madhusudan Dutt spent the last months of his life in this library and it is here that Sri Aurobindo revealed before the public for the first time about his realization of the divine in his famous "Uttarpara Speech" on 30th May, 1909. He had said: "There came to my mind a word that I have to speak to you, a word that I have to speak to the whole of the Indian Nation. It was spoken first to myself in jail and I have come out of jail to speak it to my people."

Jaikrishna Mukherjee himself was a towering personality, a pragmatic when it came to commercial zamindary transactions, yet a visionary in matters more important. As early as 1838, he along with Dwarakanath Tagore, advocated a scheme of bridging the Hooghly between Calcutta and Howrah. He was also known far and wide for his philanthropic service. As a supporter of Vidyasagar's social reforms, he was the first signatory of the petition sent to Lord Dalhousie in 1856, praying for the legalization of Hindu widow re-marriage. He applied for establishing a girl's school at Uttarpara in 1849 but was declined by the East India Company. Frustrated in his attempts, he still resolved to advance women education, and donated Rs. 10,000/- to Bethune School.

In 1886, the second conference of the Indian National Congress was held in Calcutta. Jaikrishna was a member of the reception committee which included luminaries like Suren Banerjee and W.C Bonnerjee. He shared the stage at the inaugural session with the likes of A.O Hume and Jatindra Mohun Tagore. A young Rabindranath, all of 25, began the proceedings with his song, Amra milechi aj mayer dake. Jaykrishna was described by the then Amrita Bajar Patrika as 'the indefatigable veteran.' The library still holds on to his ideals.

Source: A Bengal Zamindar, written by Sri Nilmani Mukherjee.