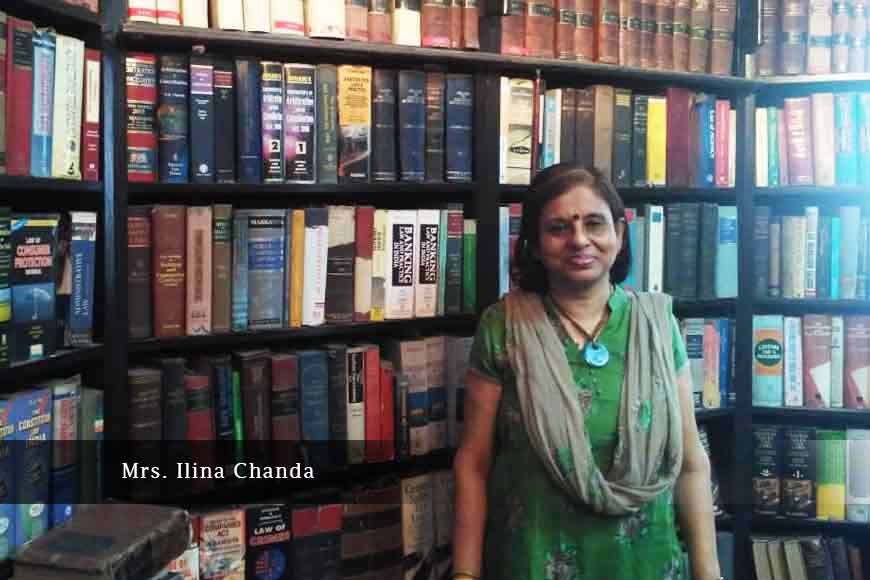 Far from the madding crowd, in a quiet corner of Beltala, Bhownipore, stands a stately red mansion surrounded by an equally manicured and well-maintained garden with a lush lawn. One look at the house and you are reminiscent of buildings shown in Uttam Kumar starrer Bengali movies of yesteryears, where the rich and the famous lived in such houses. Well, indeed someone very famous lived in Lal Bari, as it is called for its exterior red paint. He was none other than famous barrister, politician, diplomat and former chief minister, Siddhartha Shankar Ray.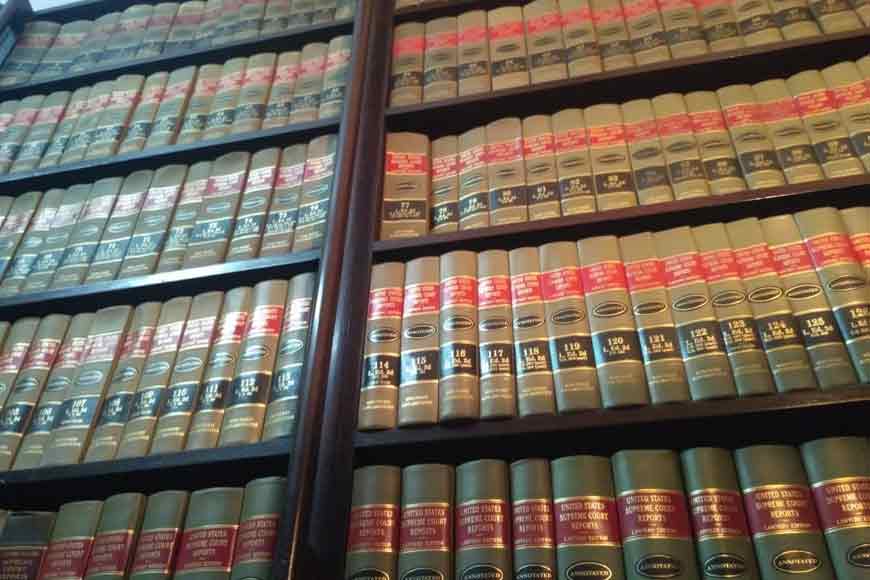 Law books in his chamber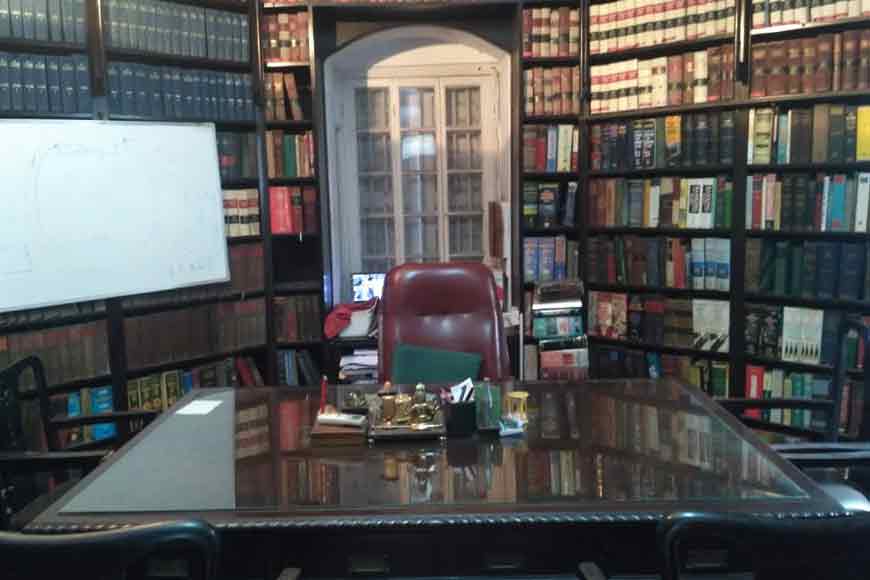 Siddhartha Shankar Roy's chamber
Lal Bari has always been a landmark in the area because of its antique and stately charm, as well as for being a meeting place of the who's who of Indian politics. Built in 1900, this is also the house from where Mahatma Gandhi delivered a speech. The ornate verandah from where he gave the speech can still be seen. Even India's first Prime Minister, Jawaharlal Nehru's father, Motilal Nehru visited this house.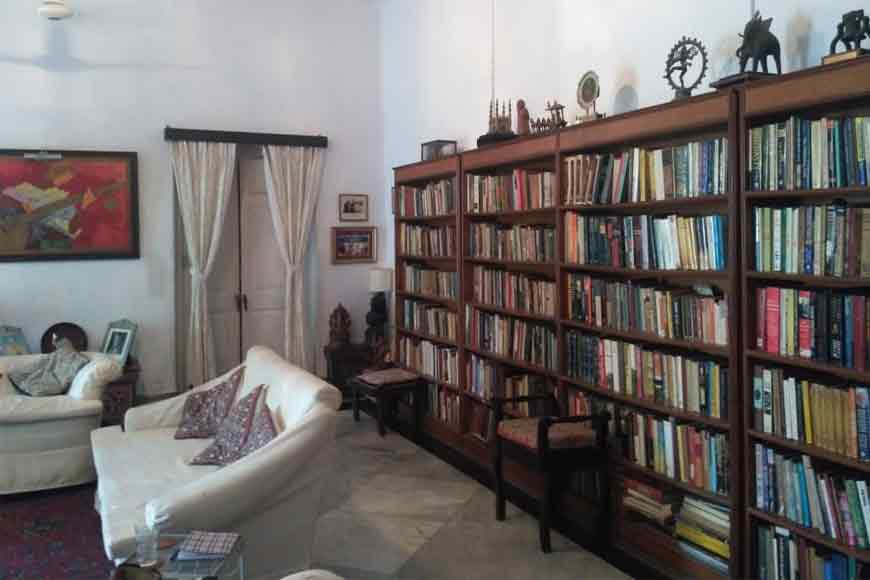 The drawing room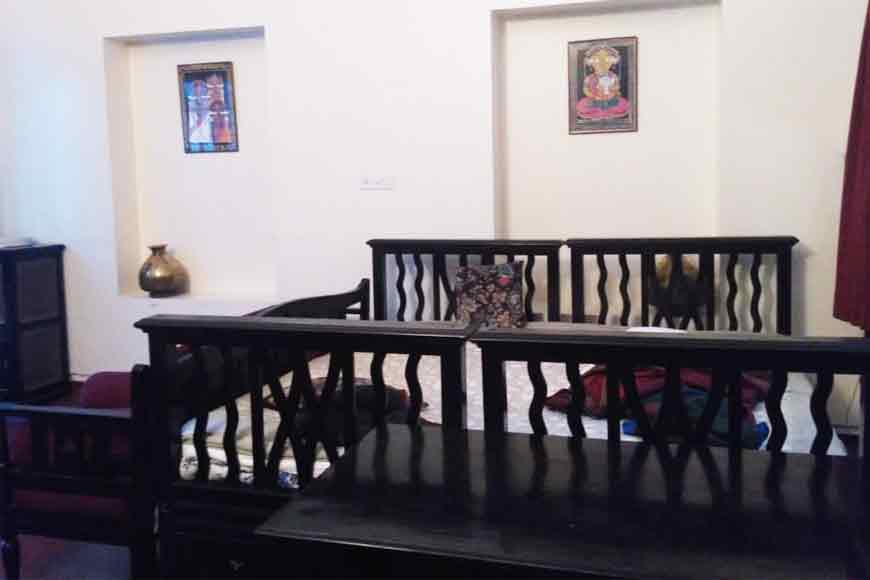 Heritage room
The house was originally built by eminent barrister and politician Ashok Roy, who later allowed his friend and colleague Sudhir Kumar Ray, father of Siddhartha Ray, to stay in this house on rent. Later, Siddhartha Ray bought the house in 1950s as he was deeply attached to this mansion, where he was brought up along with his siblings.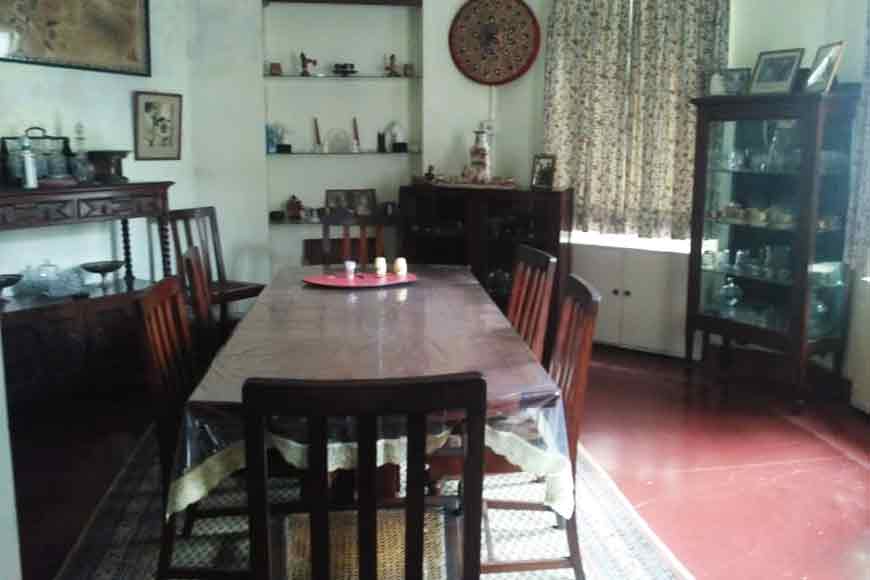 The dining area
Siddhartha Shankar Ray's niece, Ilina Chanda turned it into a homestay, keeping all the rooms intact to give travellers a taste of the old-world charm of Kolkata. Mr Ray's niece and nephew and their families continue to reside on the property.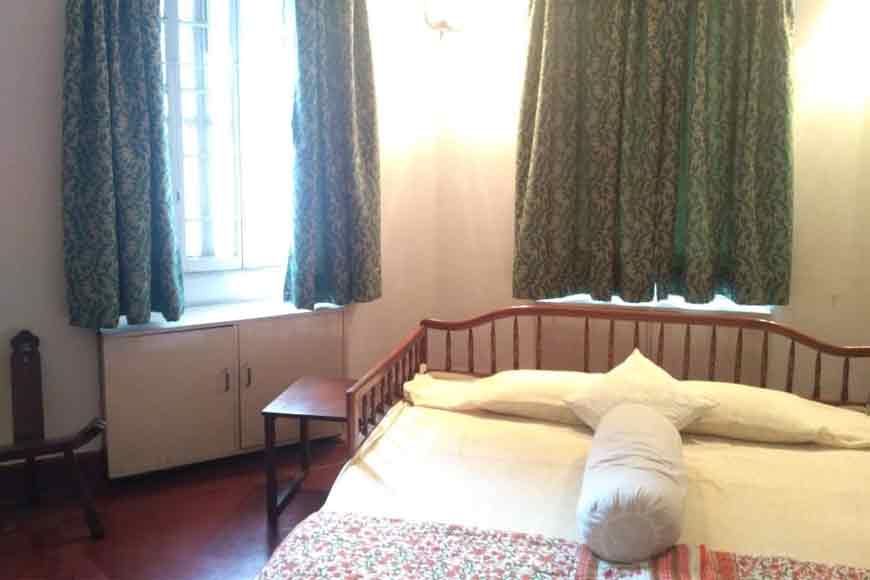 The other room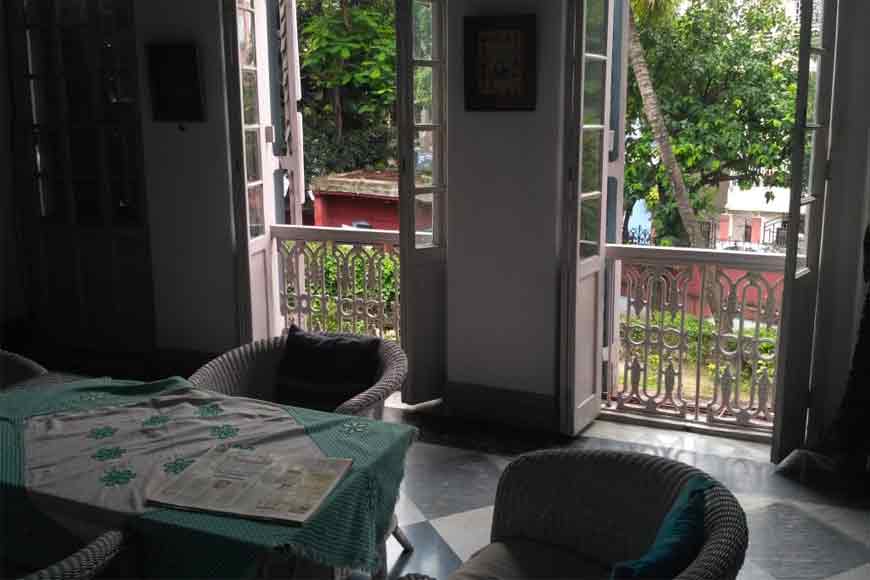 Veranda. Mahatma Gandhi delivered a speech from this verandah
The house has been done tastefully, with paintings, artefacts, Ray's famous library full of law books and manuals along with hundreds of novels. Some of the records in the library,dates back to 16th-century England and are priceless. The law chamber has Nek Chand's sculptures, gifted to Ray by the artist himself as well as autographed frames of Indira Gandhi, Mujibur Rahman, Bill Clinton, Dalai Lama and many more. For anyone who loves history, this is surely a place to live, that has seen some of the best heads in Indian politics often having an adda over a cuppa. This included India's former Prime Minister Indira Gandhi, former President Pranab Mukherjee and our honourable Chief Minister Mamata Banerjee.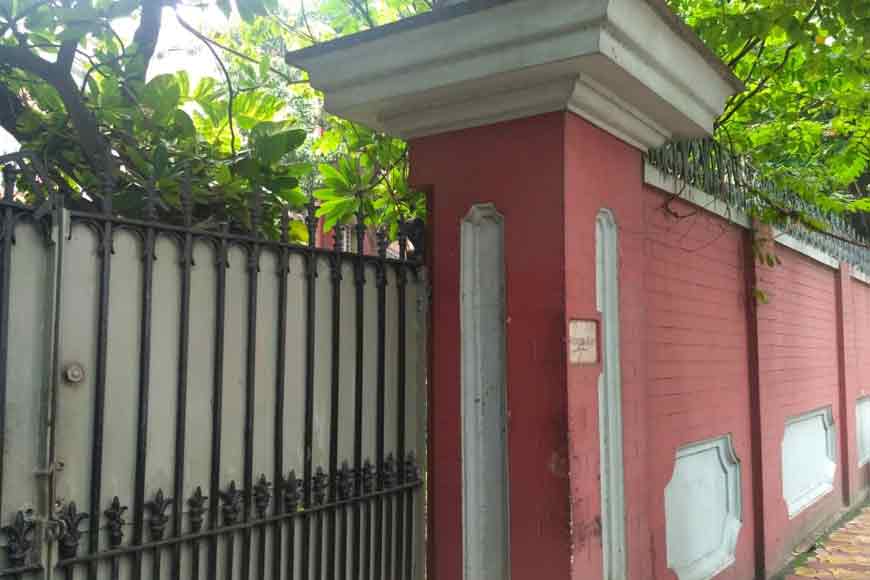 Main gate from Outside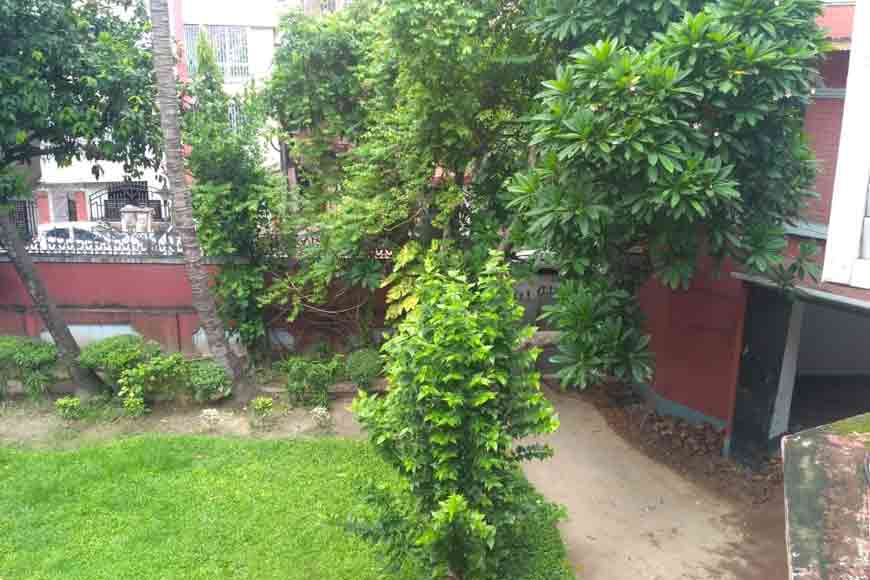 The garden
There is also a heritage bedroom with antique furniture and another smaller room for boarders. The common dining area is also loaded with antique pieces of furniture. The house is picturesque with a huge garden in front. It has thus been often used as a shooting location. Satyajit Ray used this house for shooting of Charulata.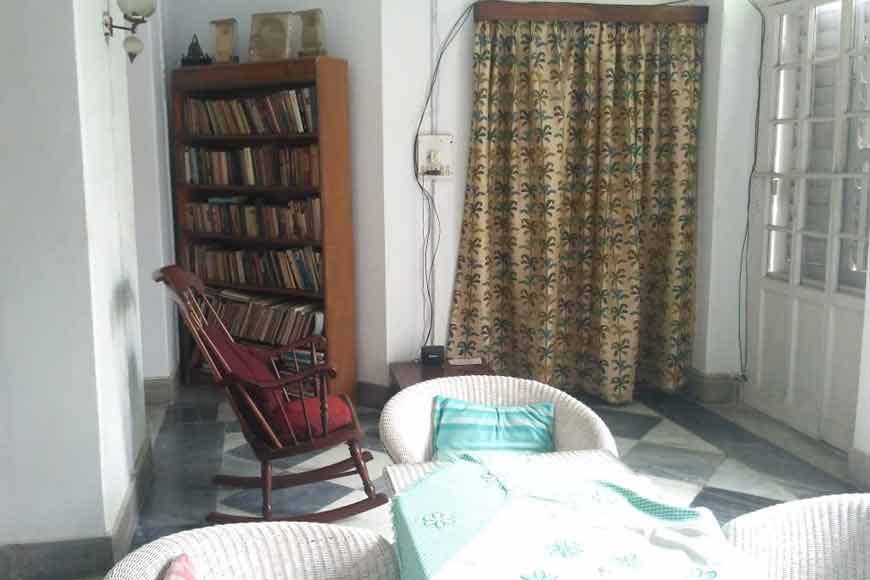 Balcony
(If any part of the above article has hurt the sentiments of any member of the Ray family, we apologise for the same on behalf of our editorial team)