Kolkata's Hungarian connect shuts shop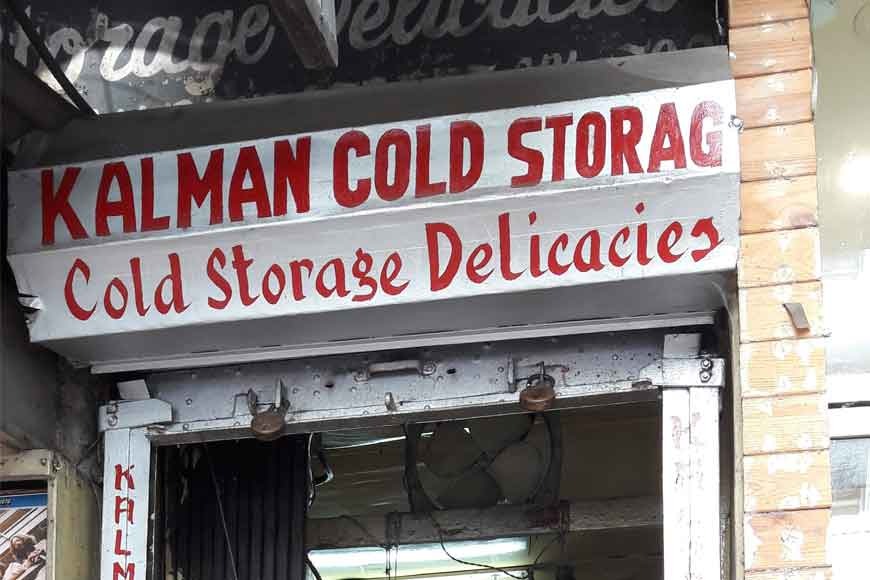 Change is the only constant rule of life. There is no urban space in this world which has been able to escape from the clutches of such inevitable changes. But there are certain shops, houses and lanes which have a close connection to the history of a city and when they are lost, either shut down or demolished, one feels a chunk of the city's heart is missing. Such happened to Kolkata recently. The bustling Free School Street will not be the same anymore, for it has lost one of the oldest meat serving shops of India. Kalman Cold Storage was otherwise a narrow shop that would easily miss your eyes, but one which served as a sublime paradise for the last seven decades.And with its shutting shop, a golden era is lost, much to the dismay of meat-lovers of the city.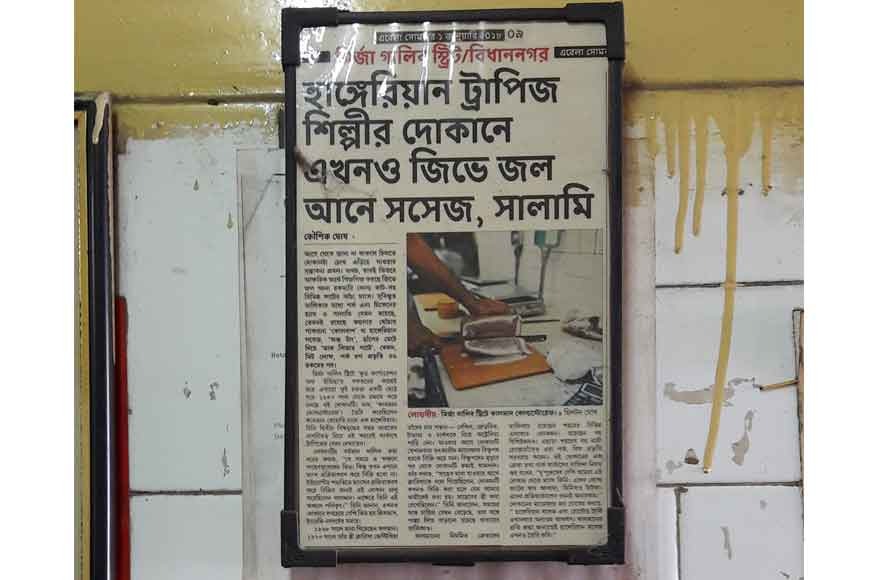 Since yesteryears, Kalman Cold Storage has been the one-stop destination for the people who never believed in compromising when it came to the quality of meat. Be it smoked ham, ox tongue, meatloaf, spiced salami, lean bacon, every kind of meat was available here. The most popular was Hungarian sausage.This cold cut shop dates back to 1940s, when its former owner, Kalman Kohary came to Kolkata during World War II. He was a Hungarian trapeze artist by profession. After, the war was over, he decided to stay back as by then, communism had taken over Hungary. Few years rolled by and he decided to opt for this charcuterie at Free School Street. This was the time when processed meat was not available in the stores, unlike present times.
Till 1969, Kalman Kohary continued to be the owner of the shop. After he passed away, the shop was run by the family of one the most loyal employees, his accountant Bishnupada Dhar. According to Dhar's daughter, Agamani, this shop will soon be replaced by a cloth shop. Be it the local Christians or Bengalis, the first name that came to everyone's mind when it came to cold cuts was Kalman Cold Storage. The store faced a huge rush after 5p.m. Despite long queues, people waited patiently to lay their hands on the cold cuts. Especially during Christmas and New Year, this store would be at its busiest best. The number of fancy cold storage meat shops is increasing with time but there is hardly any shop which would sell- beef, pork, turkey, duck, chicken and everything, under one roof. This was the perfect reflection of the inclusive nature of old Kolkata. If you were a regular visitor, you would find Anglo-Indians, Chinese, Bengali Christians coming to the store regularly. It was the melting point of various ethnicities.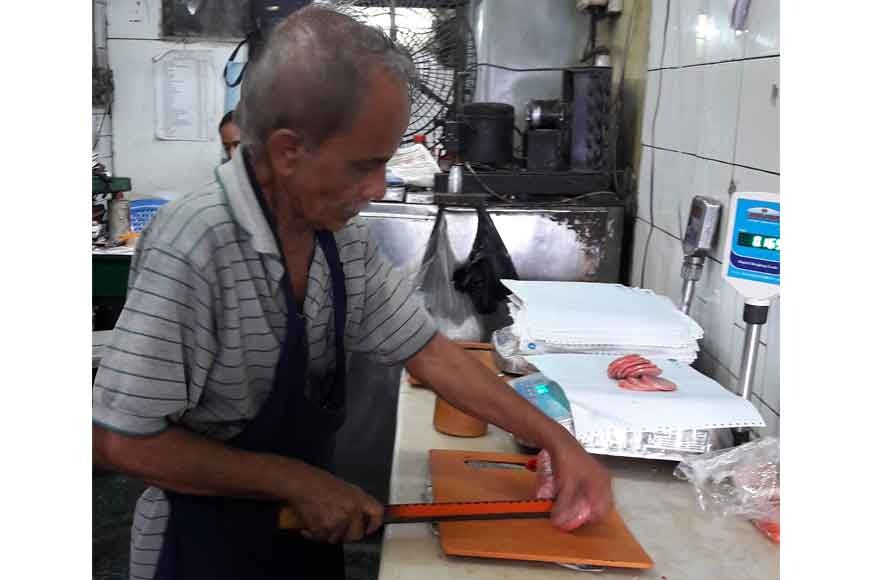 Till the last day of the business, meat connoisseurs of the city swore by Kalman Cold Storage. The smoke cupboard, spice cubicle and equipment which are slowly being moved out of the store still has traces of the lost times.
The Bhagarer Meat scandal in Bengal last summer offered a major blow to the business and took long to recover. However, it could not tarnish the reputation of the seven-decade old store. The era of old employees like Ashok Sonokor, Dilip Singh, Abdul Raju is bygone. The rest of the people working here had been wanting to retire for a long time. The management looked for people who would carve, chop and mince the meat but could not find. Thus, eventually, Kalman Cold Storage faced an untimely shut down. Perhaps, it will soon be a forgotten saga and might resurface in the conversations of old- timers of the city. But henceforth, as soon as you step into Free School Street, you will be bound to feel an inexplicable sense of void. Kalman Cold Storage lost forever!
Photo - Suromita Kanjilal