Kumortuli sees a sudden demand for Vidyasagar statues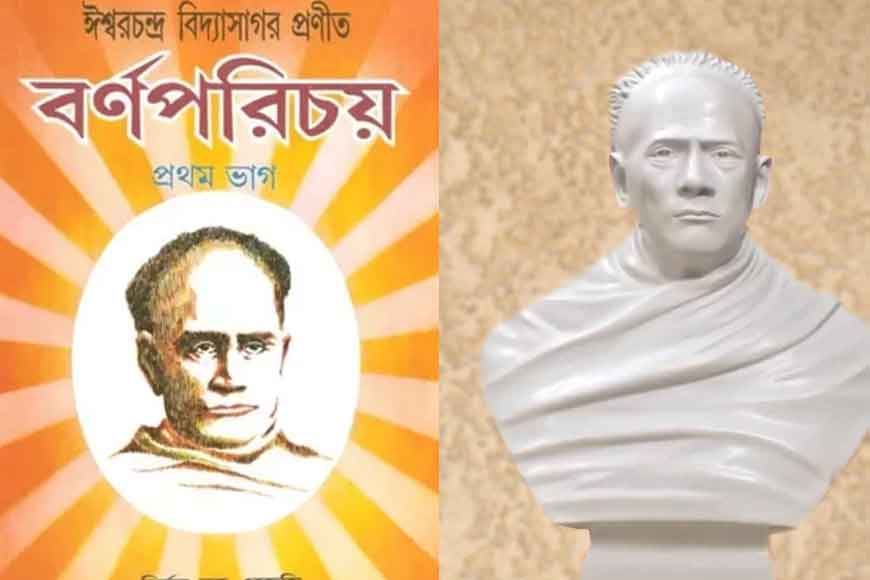 In recent years, among the icons of Bengal, statues of Swami Vivekananda was highly in demand. Ever since the statue vandalism took place in Vidyasagar College, the popularity of Vidyasagar seems to have overpowered the popularity of Swami Vivekanada. Artisans of Kumortuli have been getting large number of orders to make Vidyasagar busts. The artists are unable to recall the last time they received so many orders of making Vidyasagar busts. Orders have been pouring in from clubs, educational institutes, charitable organisations. The artisans had already anticipated the abrupt surge in demands and had immediately started making the busts of Ishwarchandra Vidyasagar. They have already delivered four busts made of fibre. Two of the orders had come from clubs of Kolkata, one from Jangal Mahal and the other from a school in Howrah. Price of a 2.5 feet tall fibre bust has costs around Rs 18,000 while a 5.5ft-tall is around Rs 60,000.
Ishwar Chandra Vidyasagar's book, Borno Parichoy is also in demand. It holds primary importance in Bengali culture as it is the introductory text to Bengali language. Our love for this book and our mother tongue also seems to have received a boost. The book stalls at College Street is witnessing a huge demand for Borno Parichoy. Deb Sahitya Kutir and 30 other publishing houses have been publishing the book. But one question remains: Had the act of vandalism not taken place, would we still be so enthusiastic and proud of Ishwar Chandra Vidyasagar and his Borno Parichoy?