Light-and-sound show on Howrah Bridge!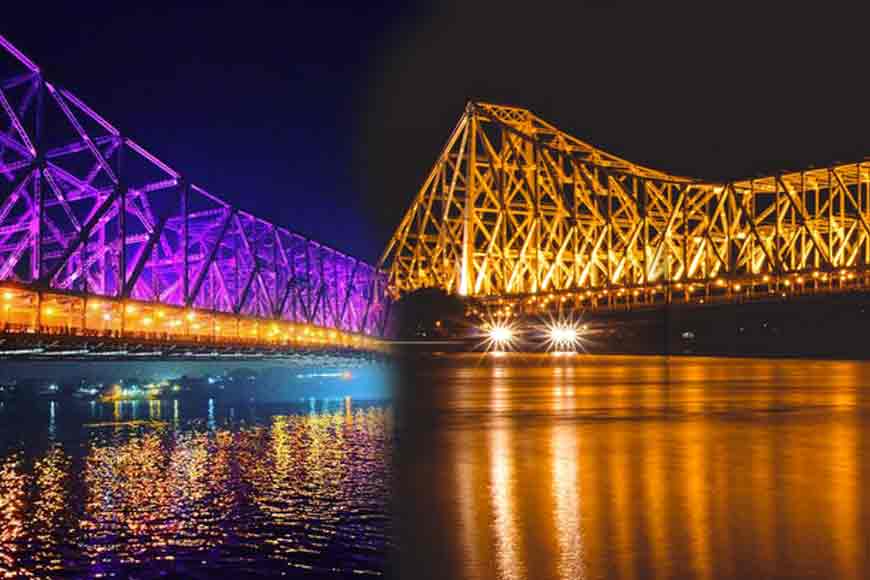 The Rabindra Setu or the Howrah Bridge will soon glow in colours of a dynamic Light-and-Sound show from this October. It will even don the colours of India's Tricolour on special occasions like Independence Day and Republic Day or on awareness months. Like on Breast Cancer Awareness month it will display a large pink ribbon light.
As part of the 150th anniversary celebrations of KoPT, the lighting of Howrah Bridge can be viewed from the river-bank itself. The existing lights will be converted to LED lamps that will be energy efficient and computer controlled. They will display special patterns from time to time. The cost of the project is around 14-15 crore. KoPT also plans to develop an app that will enable people to listen to the sounds.