40 more E-Buses to hit city streets on August 26!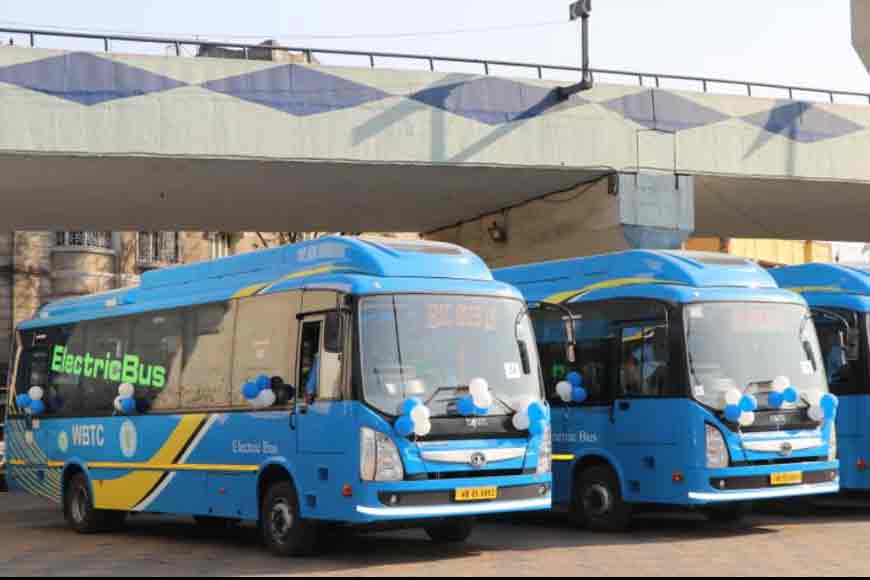 Bigger and better models of Electric AC buses to hit Kolkata streets this August. This is indeed an encouraging news in the face of increasing environmental pollution that is a serious concern in Kolkata over past few years. West Bengal Transport Corporation has an ambitious plan to phase out all diesel run buses of Kolkata by 2030. These will be replaced by the zero-tail-pipe emission buses.
The E-buses also have roomier interiors unlike diesel run buses and also do not cause toxic fumes or noise. Manufactured by TATA motors these buses will run 150 km at a stretch with one charge. Bus charging stations have also come up in different parts of Kolkata to help recharge these buses. These stations are now operating from Nonapukur, Kasba, New Town and Belghoria. There are also intermediate charging stations at Howrah and Satragachhi. Apart from being environment-friendly, these E-Buses are also cheaper to operate and need low maintenance cost. So next time you get to see an E-Bus just hop in!