New Q-cabs to hit Kolkata streets and challenge Ola and Uber!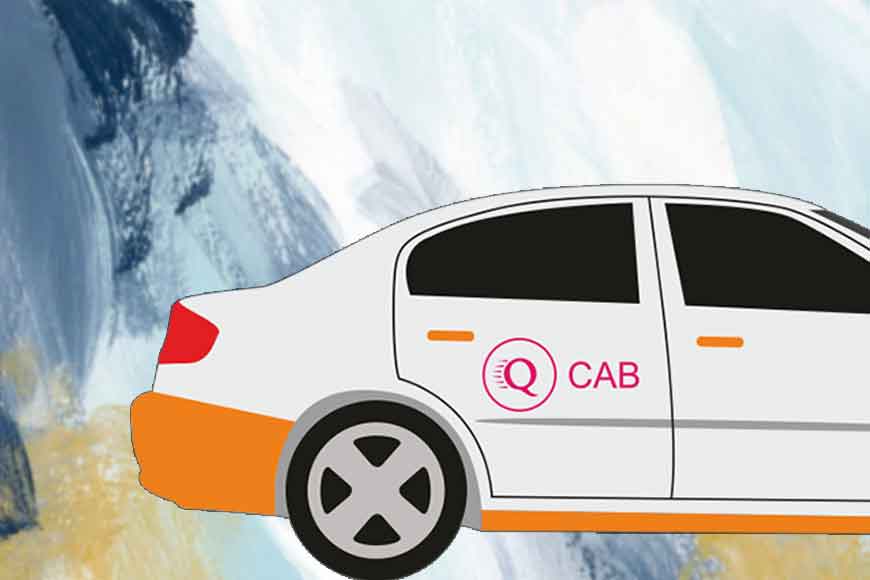 It has been a few years that yellow taxis, which were an integral part of Kolkata, have taken a back seat. With the advent of Ola and Uber app services, travelling within the city has turned a new experience. With each passing day, more and more people are availing air-conditioned app cabs not being able to withstand the ever-increasing summer heat. Ola and Uber have revolutionized the concept of commute in the city. And now a new app-cab platform-Q cab makes its entry in the city.
Q-cab promises very reasonable fare, much to the delight of daily commuters. While Ola and Uber follow the concept of dynamic pricing, Q-Cab would be following the concept of uniform charges which are followed by metered taxis. The prices of Ola and Uber are perceived to be too high by a section of riders of Kolkata. The new aggregator might naturally pile a pressure on Ola, Uber and other apps following dynamic pricing. Comfort and reasonable pricing- Q cab, might be perfect amalgamation of the two basic factors. Download the app and decide to find whether Q cab is capable of taking your travelling experience a couple of notches higher.