Purulia's Chau makes a mark at Germany's greatest festival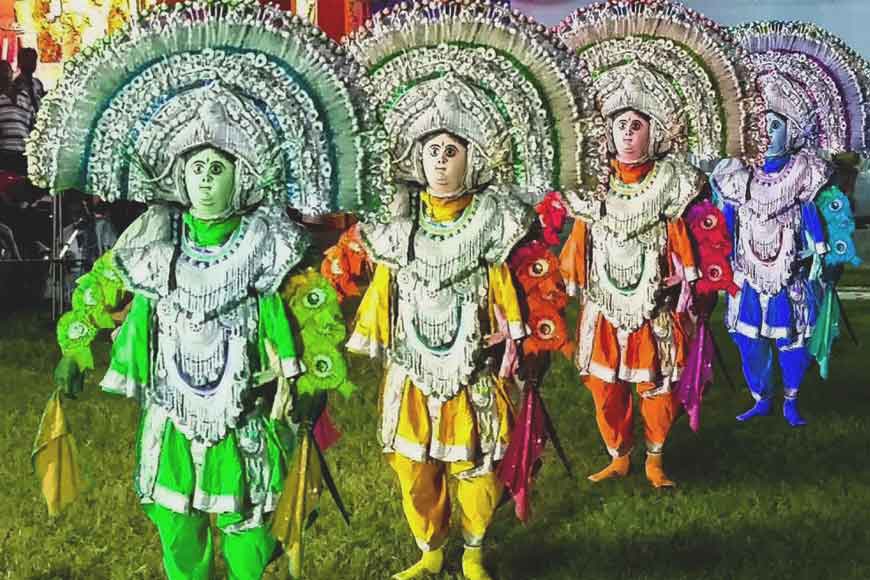 Chau, the unique acrobatic martial dance form of Purulia is a unique treasure of Bengal. The vigorous movements, martial art, leaps, stylized masks offer Chau its unique appeal. Hinduism, folklore, religious themes of Shaktism, Shaivism and Vaishnavism combine to shape the form of Purulia's famous Chau dance. The skillful dancers enact stories of Ramayana, Mahabharata and Puranas and have a message to offer --- triumph of good over evil. There was a time when Chau dancers had no means of sustenance, though they kept their age-old dance form alive. However, the state government has often come forward to help these artisans showcase their dance form infront of a global audience. Today, Chau has achieved the status of a classical dance and has been inscribed in the Representative List of the Intangible Cultural Heritage of Humanity of UNESCO.
Recently, Chau of Purulia travelled all the way to Germany. Five Chau artists of Purulia participated in the biggest festival of Germany. Maldi Mitali Chau group of Balarampur and Paradda Biren Kalindi Chau Nritya Party participated in the Summer Day Festival of Karlsruhe, Germany on July 13 and 14 and performed 'Mahishasura Mardini Pala' and 'Balibadh pala'. Apart from Chau, other folk handicrafts of Bengal also made their way to the grand festival. Madur and Patachitra artists from West Midnapore and kantha artists from Birbhum took their craft all the way to Germany. It is indeed a proud moment for Bengal, as its art forms flourish across a global spectrum.