Reach Bakkhali in record time from Kolkata. How?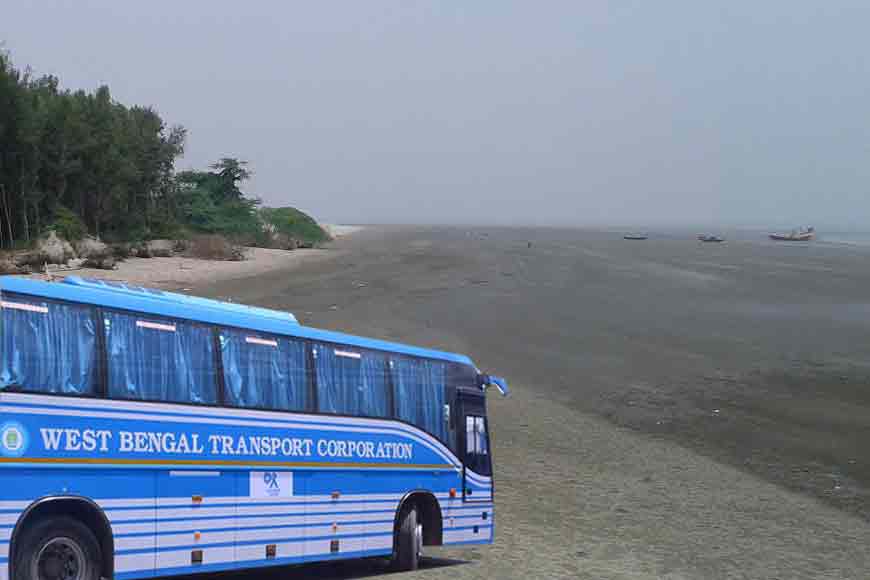 Bakkhali, the serene and romantic beach of South Bengal is more accessible these days. Previously it required more than 6 hours to reach Bakkhali by road. Now it is less than 3 hours! Yes, you heard it correct. Hence do not miss the chance. Just hop on to one of the AC buses being introduced by the State Transport Department. The buses will ply everyday and will reach you to the seaside destination in three and a half hours.
Previously one had to take vessels to cross the Hathaniya-Doyaniya river, which was a challenge as the vessels were not available on and off. Now with the new bridge inaugurated till Narayanpur, the journey has become very smooth and fast. Even AC private luxury buses are also plying this route. There are already around 10 non-AC buses of state transport department running on this route daily. According to sources four more will be added to the fleet.