Restored Nivedita house to open this month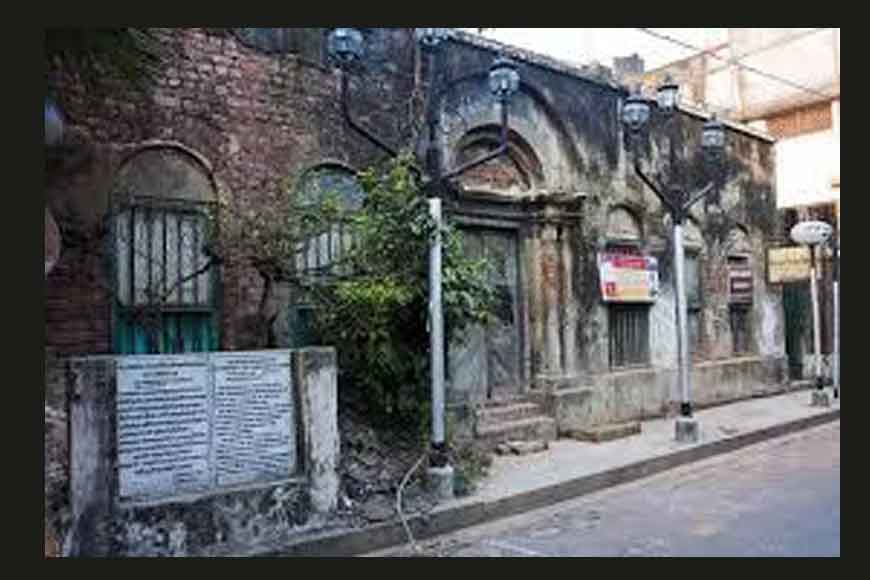 The restored Nivedita house on 16 Bosepara Lane in Bagbazar will be opened to public on October 28. The Archaeological Survey of India had taken up the restoration project for this Grade One Heritage building of North Kolkata. In 2013 the state government bought the house from its former owner and handed the dilapidated structure to Ramkrishna Sarada Mission. The Central government along with ASI pitched in and the restoration work had cost a whooping 2 crores.
The famous courtyard where Sarada Devi would hold informal talks with Sister Nivedita has been restored with a marble flooring, keeping the old charm intact. The famous Baithakkhana or visitor's room has more space, but the original décor is retained. The change comes in the staircase, as the wooden staircase was almost in shambles. It had to be replaced by a steel staircase. This staircase is important as it directly leads one from the ground floor to the floor where Nivedita's rooms are. The rooms have retained their original feel and the prayer room on the terrace has also been given a makeover. The best part of the house are the secret chambers where Nivedita is believed to have regularly met revolutionaries who were fighting the British imperialists to make India free. The chambers have been restored too.