SSKM scripts history today with liver transplant through organ donation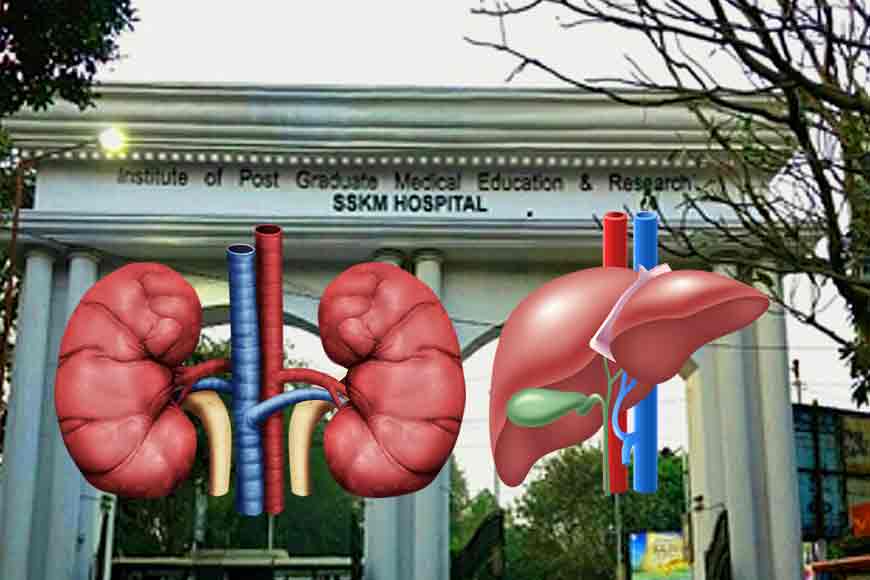 It was a hectic and crowded city on the second day of the week. Yet a green corridor was created to carry the liver and kidney of a brain-dead patient from Park Clinic to SSKM. Chinmoy Ghosh's liver now will find a place in Bidhan Adhikary's body who was suffering from cirohsis of liver since last one and a half years and could be saved only through a liver transplant. A team of doctors of SSKM under Dr Abhijit Chowdhury is in charge of this complicated liver transplant surgery.
This will be a rare feat for SSKM as liver transplant is an extremely expensive procedure that requires lakhs of rupees at any private super speciality hospital. It is being provided at a throwaway cost at SSKM. Chinmoy had been fatally injured while returning from his shop after his scooty was badly hit by a truck. His old parents and wife decided to keep their dear one alive in other people's bodies by donating his organs. His kidney, eye and skin will also come to SSKM's donor bank.