Students of J.D. Birla Institute beautify Tolly slums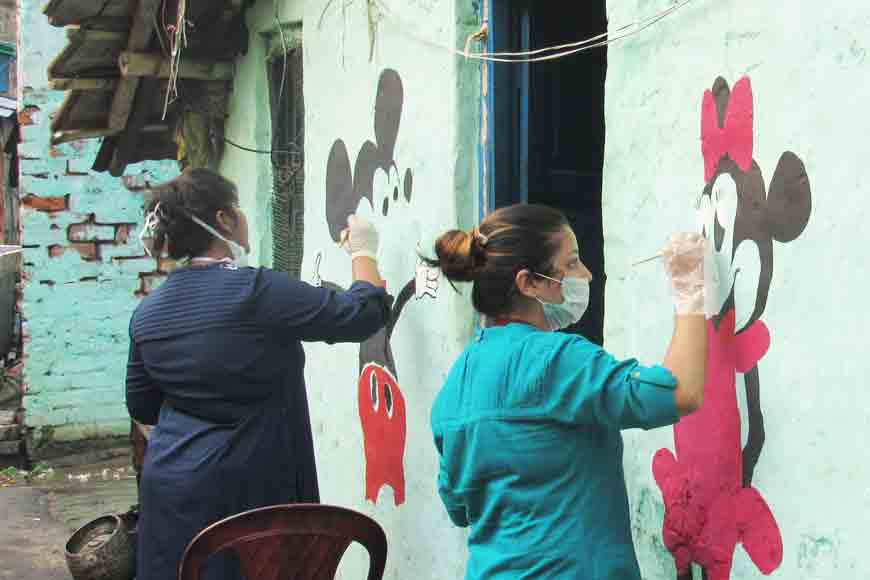 The Interior Designing students of J.D. Birla Institute took up a grand initiative recently to beautify the walls of the slums of Ward 89 of Tollygunge. The young artists painted the walls of worn out houses that are usually covered with filth and dust. The walls were beautified with vibrant sketches and colourful cartoons. The best part of this whole initiative is they even involved children of the slums, who painted alphabets and numerical tables on the walls. This would help the children of the slums to learn first-hand. Children of the slums very enthusiastically took-up this assignment and the adults extended immense support as well.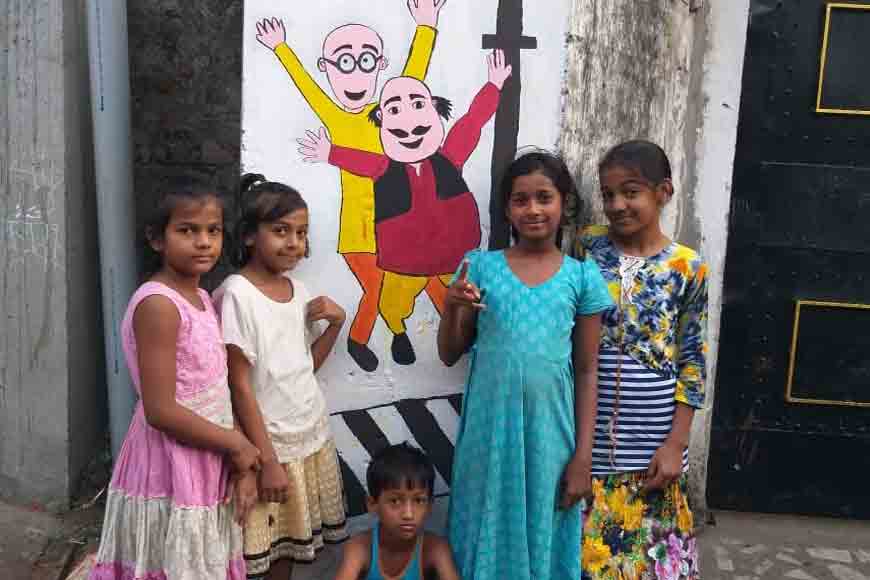 In Kolkata alone, there are over 70,000 people who are homeless and almost one-third of the total population live in slums. Most of the slums are plagued with lack of essential civic amenities and are associated with problems of cleanliness, garbage, proper sanitation and sewerage, health care, poor electricity connections, non-availability of safe drinking water, clean toilets etc. The students felt some upgradation in the aesthetics of the slums would uplift the environment and provide solace to slum children, who always live in dirty and filthy surroundings.