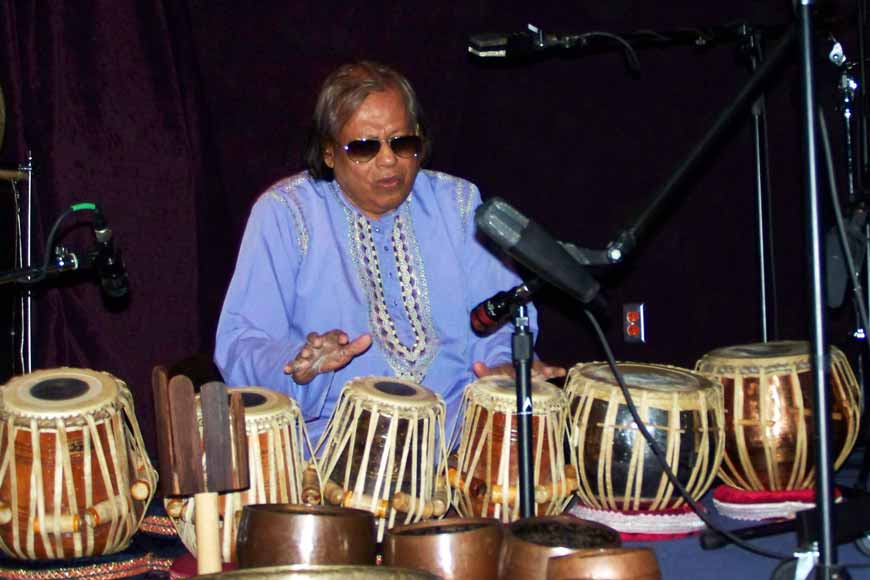 Amarendra Roy Chowdhury. Name ring a bell? What about Badal Roy? Still no? Well, the New York Times calls him "an Indian tabla player whose drumming propelled East-West fusions for some of the most prominent musicians in and out of jazz", and he died of Covid on January 18 in Wilmington, USA at the age of 82. Famed for his collaborations with some of the biggest names in world music, his death has gone largely unnoticed in India, and two of the only Indian obituaries we found online label him a 'Bangladeshi tabla player'. So much for honouring an international maestro who ought to have been an icon in not just the state of West Bengal, but all of India.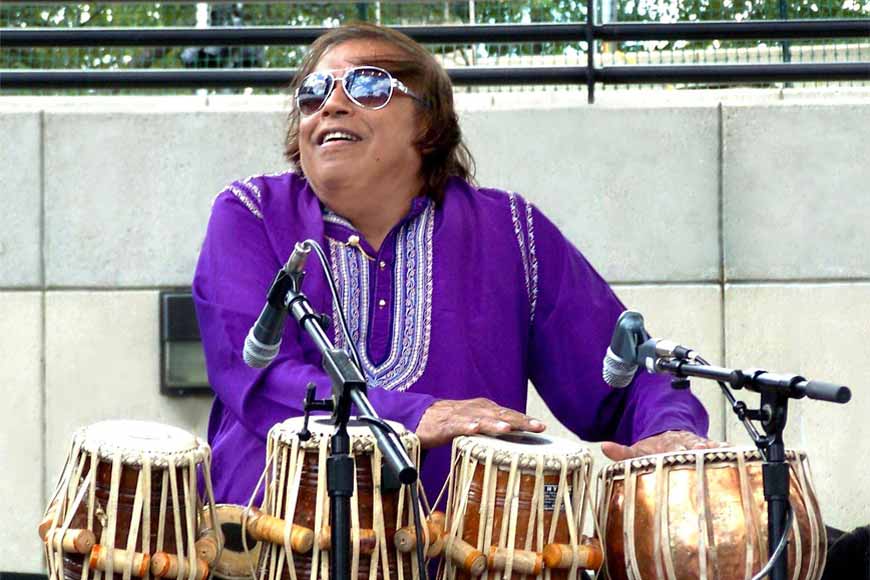 The 'Bangladeshi' tag may have come from the fact that Roy Chowdhury was born in the district of Comilla, in what was then East Bengal. In 1968, he went to New York with a meagre eight dollars in his pocket, intending to earn a PhD in Statistics. Realising he needed to earn his way through the course, Roy Chowdhury, who later dropped the 'Chowdhury' and adopted his childhood nickname of Badal, began working as a waiter and busboy in a restaurant. Having played the tabla largely as a hobby until then, after some initial tutoring from his uncle Dwijendra Chandra Chakraborty, he also set up a weekend gig with an Indian sitarist in a restaurant called Taste of India. And this decision was to change his life forever.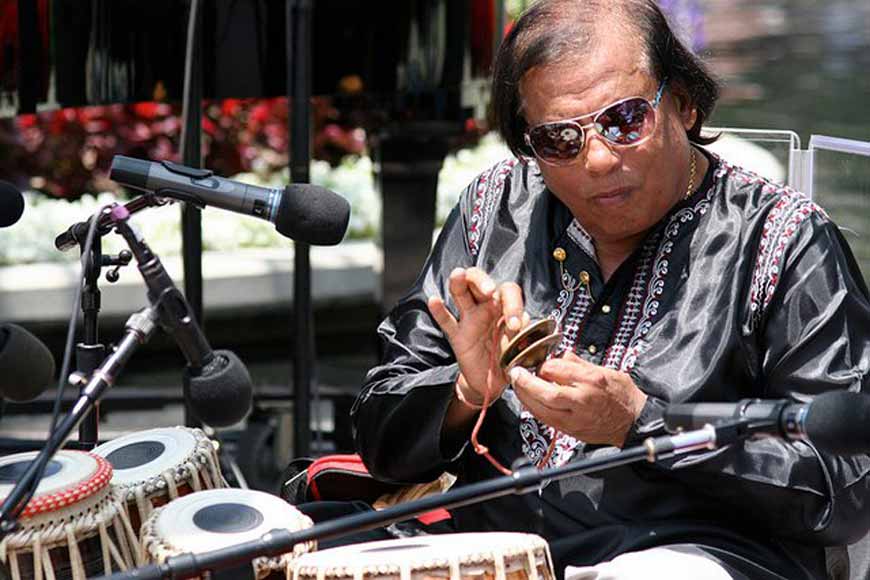 One of the regulars at the restaurant happened to be a young man who would go on to become a global guitar sensation - John McLaughlin. So impressed was he with both the music and Badal's playing, that he even occasionally began joining the duo as they performed. After some time, he asked Badal if he would like to take part in a recording session for an album. As the New York Times obituary states, "The resulting album, 'My Goals Beyond', released in 1971, was an early landmark in Indian-influenced jazz."

It was through McLaughlin that Badal met jazz legend Miles Davis, and in 1971, Badal and his partner auditioned for Davis. As a result, Davis called on Badal for a 1972 session which also included McLaughlin, and fellow musical icons Herbie Hancock on keyboards and Jack DeJohnette on drums. Davis invited Badal to join the group, and he recorded for the albums On the Corner (1972), Big Fun (1974), and Get Up with It (1970-74).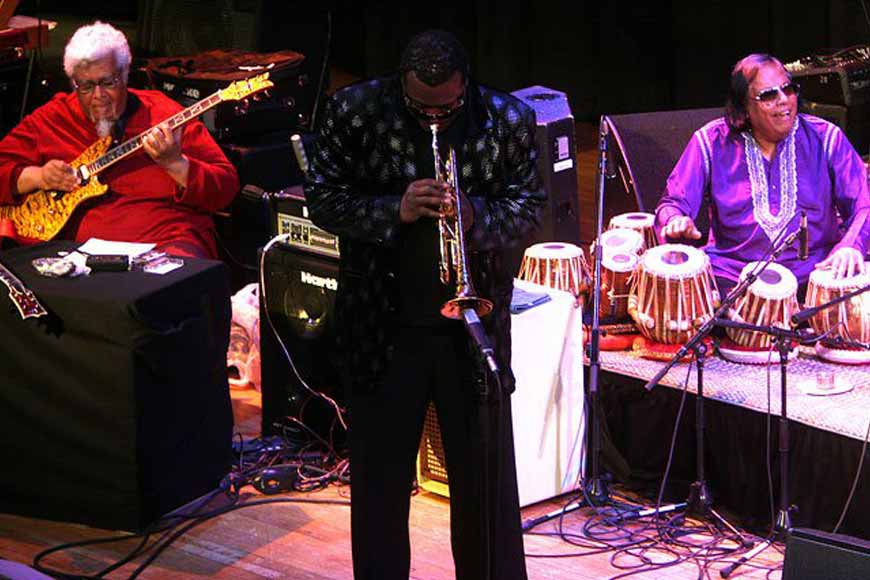 The young amateur tabla player never looked back after that, going on to perform and record with such leading jazz musicians as Davis, McLaughlin, Hancock, Dave Liebman, Pharoah Sanders, Herbie Mann, Pat Metheny, Yoko Ono, Lester Bowie, Airto Moreira, Charlie Haden, and Ornette Coleman (for Coleman's electric band Prime Time). He also collaborated with Baul legend Purna Das Baul. In 2002, he worked with Geoff Warren on the album Kolkata Rose, and in 2008, the album Miles From India, a tribute to Miles Davis featuring Roy, received a Grammy nomination.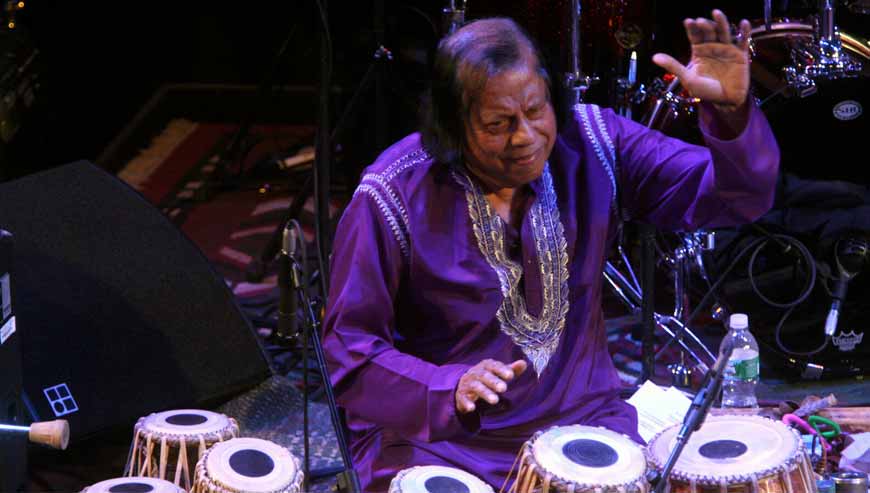 One reason for his relative anonymity in India is that unlike most well-known tabla players, Roy does not come from a family of established musicians. Until the end of his life, he remained essentially self-taught, although he did study briefly with the legendary Ustad Alla Rakha. His playing was therefore not as pure as that of many Indian tabla players - who adhere strictly to the 'tala' (beat) system - and may occasionally sound strange to Indian ears. Following his demise, his niece has tweeted a few videos of his performances (links above). Listen and judge the 'strange music' for yourself. But above all, remember the name Badal Roy. It is worth remembering.