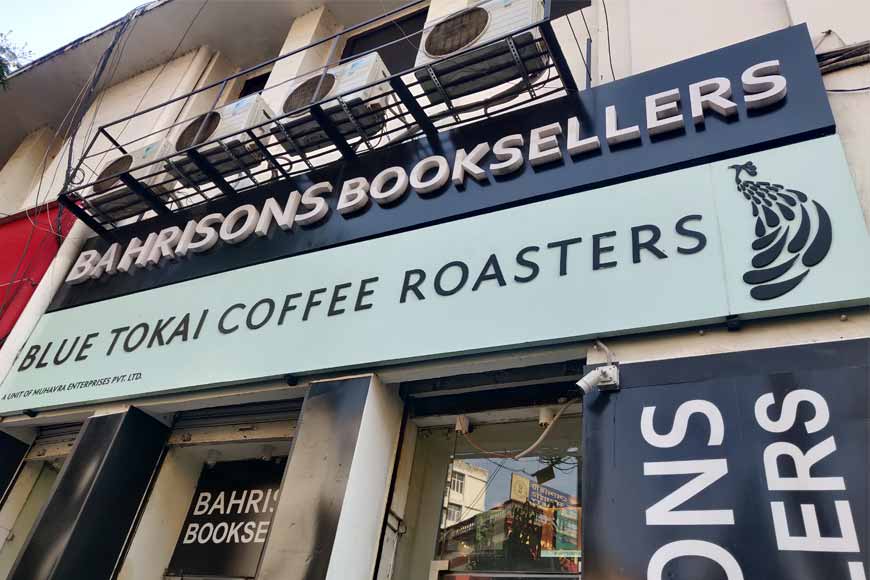 The thrill that you feel when you explore the city and find a new bookstore is unmatched. A paradise of books waiting to be explored by book lovers, Kolkata bookworms have got a New Haven. Different genres starting from fiction, non-fiction, thriller, comics, paperbacks, hard bounds, coffee table books, kid's favourites and so many more adorn the bookshelves of Bahrisons, Kolkata.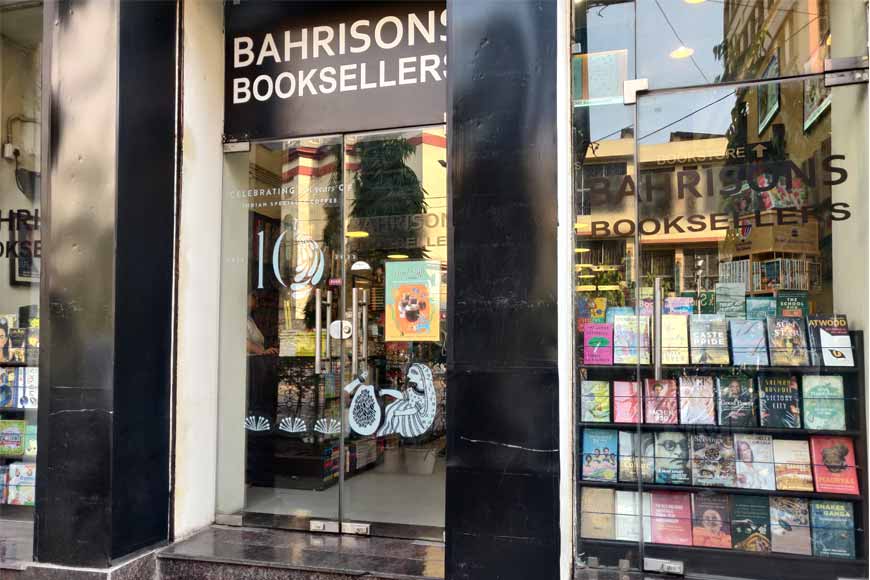 Nestled in the heart of Park Street, just opposite Asiatic Society, Bahrisons bookstore stands above the Blue Tokai Café. The newest addition to the literary landscape of the city is redefining the way people experience books. The first branch of Bahrisons Booksellers was set up in Khan Market, New Delhi, in 1953 by the founder, Balraj Bahri Malhotra. Recently, the Bahrisons have devised a new idea where people get to buy a book and read it in the comfort of a café with a cup of freshly made coffee.
Bahrisons Booksellers uses social media and word-of-mouth advertising by the customers to reach readers of varying interests. Those who are book enthusiasts will anyway be attracted to such a unique store, but how to approach those who do not have a regular reading habit? Beepsa Biswas, social media manager of Bahrisons told GB, "Reading is not a habit that can be forced. People who read do it out of a love for books and literature. Parents can encourage kids to read regularly from the time they are kids and older readers can often be interested in books that their friends and peers suggest to them and that can encourage them to start reading more. At Bahrisons Booksellers, anyone whether they are just beginning to read or is a seasoned reader can always approach our staff and ask them for recommendations according to their likes. We sell books across genres. Some of the titles you would find in our store are international fiction, Indian fiction, non-fiction, history books, political writings, coffee table books, Mangas, Children's books, poetry, and even books in Hindi, Bengali, and Urdu." Due to the rise of a new public interest in Japanese anime, manga is in great demand. Hence, Bharisons have looked after every literary need of this generation as well.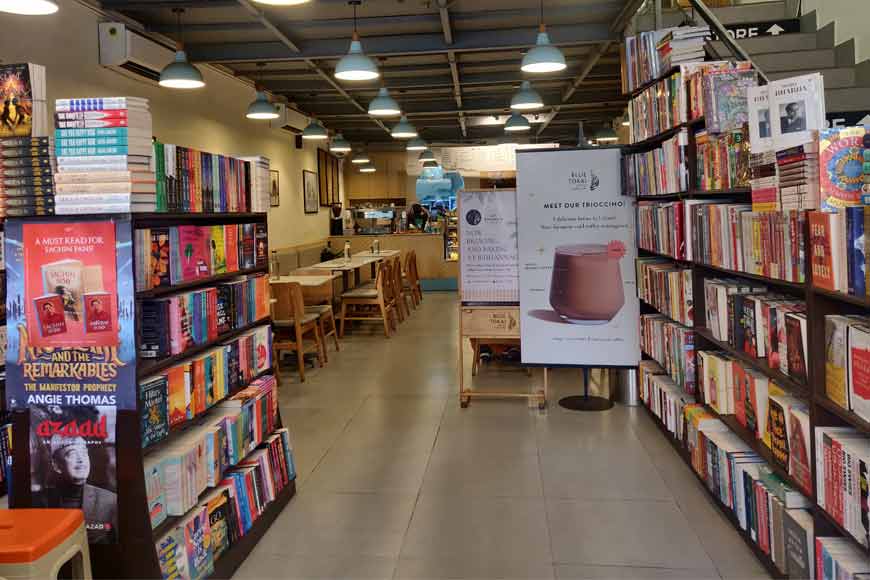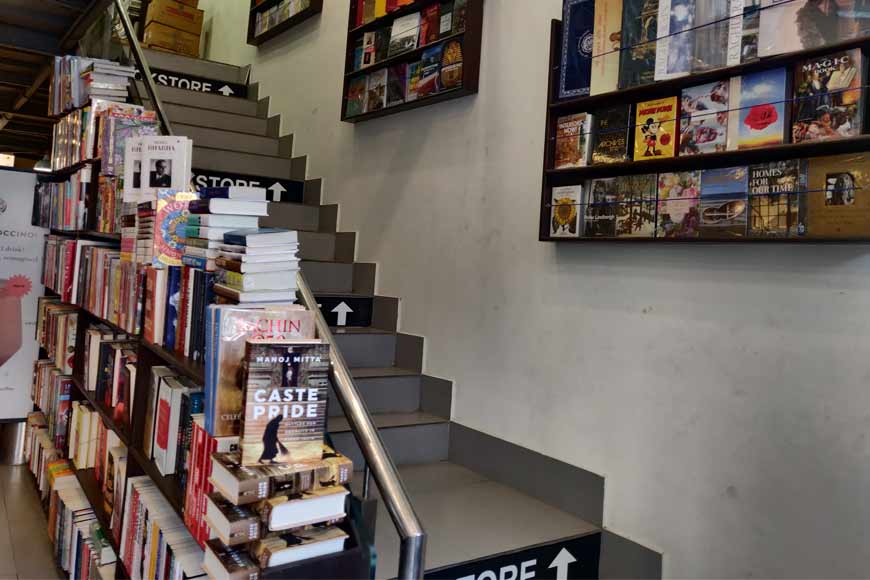 It is unlikely to not find a book that you are looking for in Bahrisons but if that happens, they have a system to help the customers. "We get new books delivered to us every week. If you visit us regularly, you will be able to see all new releases every time you visit along with our standing collection. If we do not have a book in our collection, we can always procure it for our readers and this is an exclusive service that we provide for our customers."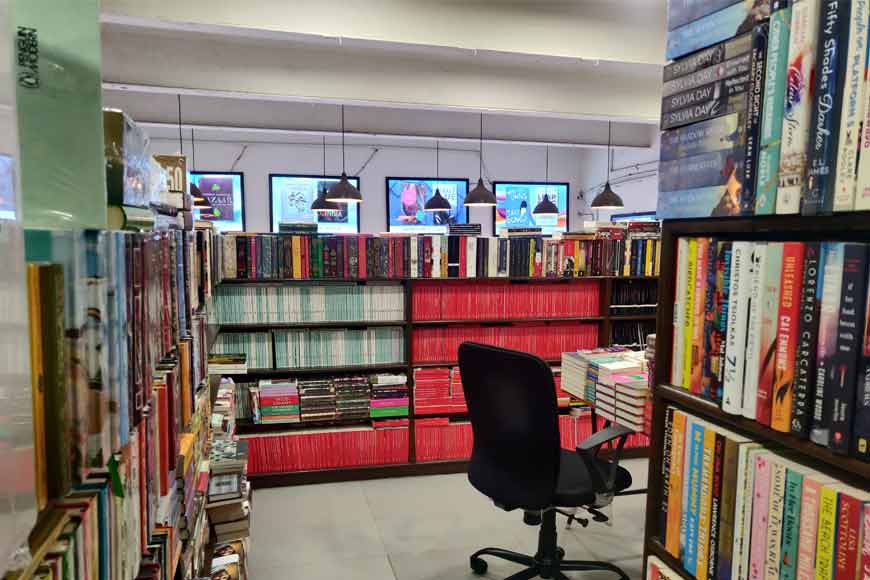 Bengalis mostly have a favourite book store but they would surely love to explore something new. "We have had a wonderful response from our Kolkata readers and we hope to keep on bringing them the best of books from around the world," added Biswas.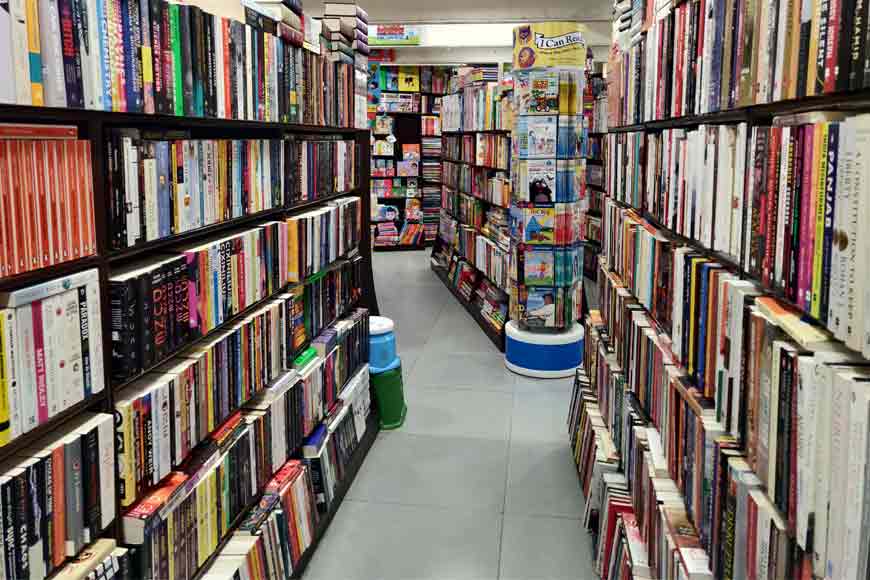 Step inside Bahrisons, and you'll be greeted by a warm and inviting atmosphere. The store's layout is thoughtfully designed with cozy reading nooks, comfortable seating areas and ample natural light that illuminates the curated bookshelves. The interior combines modern aesthetics with classic touches, creating a harmonious space where customers can lose themselves in the pages of a captivating story. With an emphasis on diverse voices and perspectives, Bahrisons aims to promote inclusivity and provide a platform for underrepresented authors.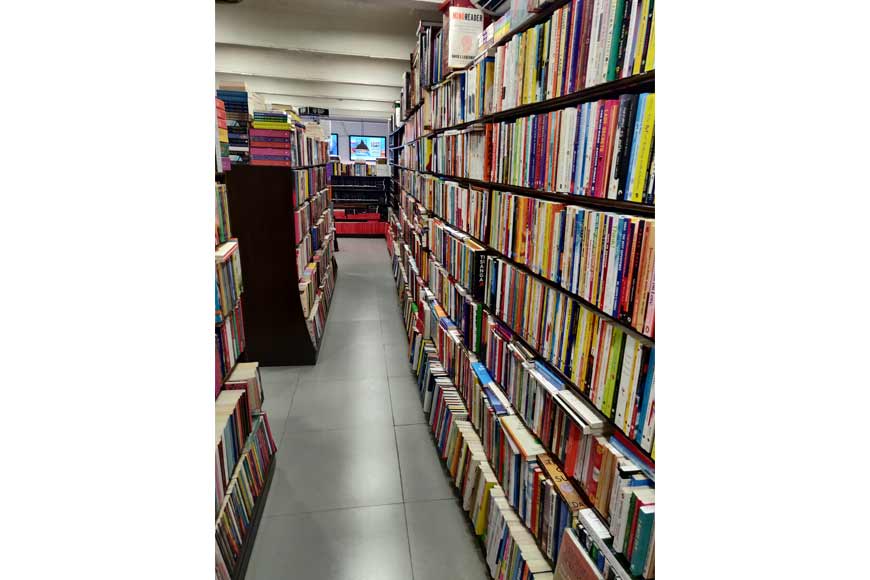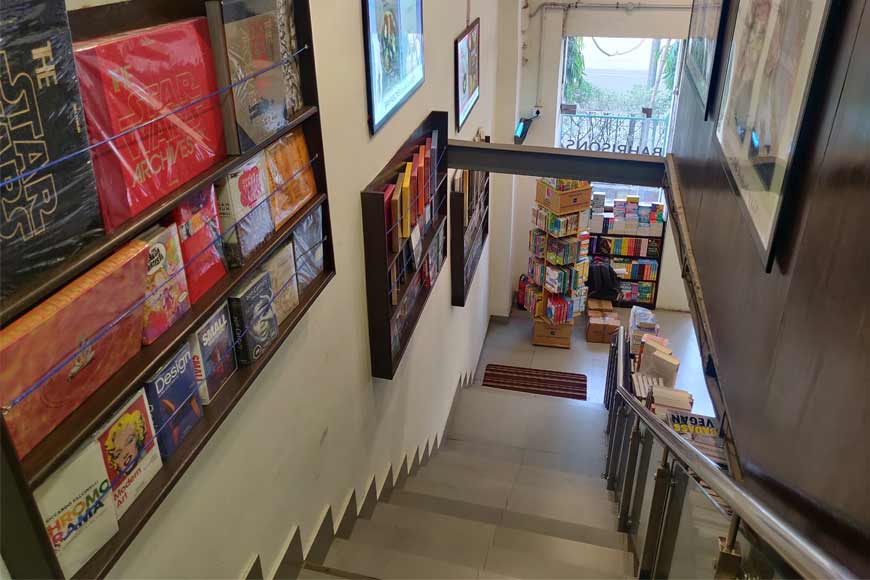 When entering the store, you will see a small billing counter where a lady stands to assist you with your choice of books and other such inquiries. The smell of coffee from the cafe downstairs, will soothe your mind and help you release any stress whatsoever.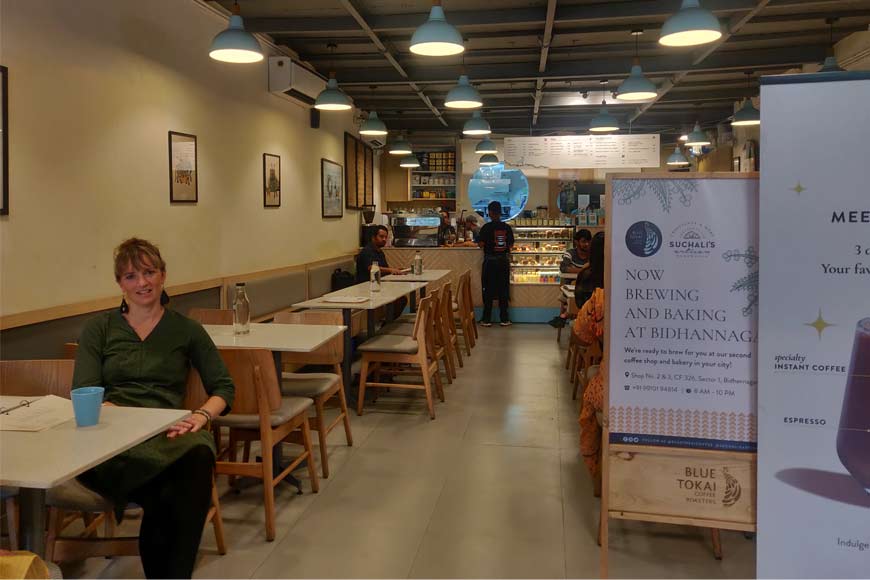 Keep an eye on the Bahrisons' social media page to be updated with various events such as book signings and so on. Nina Roy, a professor at the University of Heidelberg and a regular customer of Bahrisons Kolkata, said, "It is a good co-working space, the environment is calm and the music is subtle. You can grab a book or sit in one corner with your work and get things done smoothly without any interference. Also, they do not rush you so you can sit here as long as you want to. The bookstore is my favourite part, I bookshop a lot, and I happen to be an avid and voracious reader. They have a fantastic collection, better than many famous bookstores. These days bookstores are becoming more of a stationary place, but Bahrisons on the other hand has a very eclectic collection spanning decades of literature. You can get your hands on classics like Haider, and Khaled Hosseini, books on the history of India, books by Ramchandra Guha, books on subaltern literature by Ranajit Guha, and others."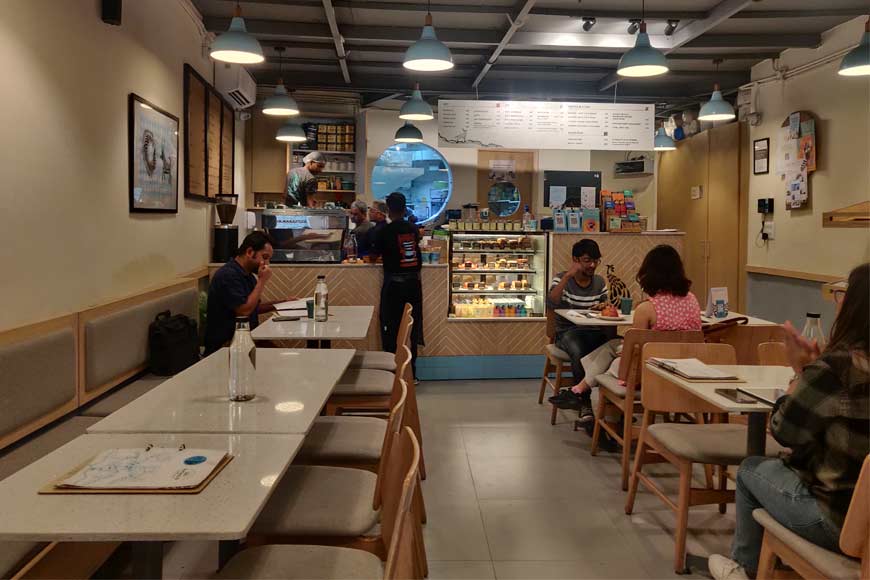 Whether you're a bibliophile searching for a hidden gem or a casual reader seeking a quiet retreat, Bahrisons is the destination for you. Immerse yourself in a world of literature, discover new authors, and embark on unforgettable reading experiences at the modern bookstore, where stories come to life.